UFC President Dana White is Taking Horse Dewormer for Covid Courtesy of Joe Rogan
Published on:
Dec/02/2021
Dana White, President of the UFC, is the latest high profile celebrity to catch Covid.  Instead of seeking out medical advise from a doctor, White sought it from none other than former "Fear Factor" host and popular podcaster Joe Rogan.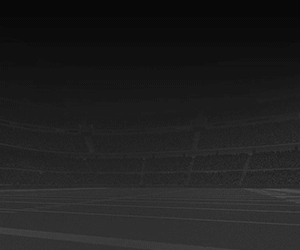 You might recall it was just a few weeks ago that Green Bay Packers quarterback Aaron Rodgers also sought Rogan's advise to cure his own bout with Covid.
White revealed his positive diagnosis during an appearance on the "Jim Rome Podcast" on Wednesday.
"Dr" Rogan, who had his own bout with Covid last year, placed White on a regimen of monoclonal antibodies, ivermectin, a Z-pack, prednisone, an NAD drip, and a vitamin drip.
And now White is cured.
"He (Rogan) said get monoclonal antibodies in you as soon as possible, so I did," White said. "I had the monoclonal antibodies in me. Then he told me to do a NAD drip. I did that right after. The next day – so Sunday at 8 o'clock at night I have no taste or smell. I get up Tuesday getting ready to shave. Cleaning my razor, I could smell the alcohol. My taste and smell were back by the next day by 11 o'clock. Then I took a dose of ivermectin. Then yesterday I did a vitamin drip, and today I'm doing another NAD drip."
Ivermectin is used to treat horses for deworming and humans, in lower doses, for lice.
White's cure sounds remarkable but our own Chris Costigan, Gambling911 founder, contracted Covid last year and tells us he too lost his sense of smell.  Within three days he was able to once again smell bleach and Lavender Fabulosa cleaning solution without the use of any of these concoctions.
"Outside of some occasional labored breathing I was actually feeling nearly fully recovered by the time I had lost my sense of smell," Costigan tells us.  "The monoclonal antibodies, if you can get them, are heavily promoted within the scientific community to treat Covid, but even if Ivermectin were to somehow help, it needs to be dosed properly.
"Dana White has access to some of the best medical professionals in the world outside of Rogan and they can guide him through the correct dosages.  I worry that folks are going to read about Rodgers and White's magic cures, run out and overdose on this stuff."
White appears to be doing fine.
UFC events have become the most trafficked on the Gambling911 website in recent years.
- Jagajeet Chiba, Gambling911.com