Gambling911.com has your morning betting odds for college football as well as today's action report.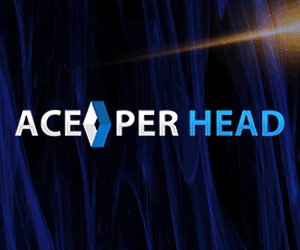 *6 weeks free trial - test drive - best in the biz
*Deposit with Bitcoin - They'll double it!
*Get your own domain, customized website, logo
*Switch in under an hour, earn mrore $$ for doing so
*Odds featured on DonBest.com
*Thousands of betting options daily + live in-play
*Easy and discreet payment options include gift cards
*Walmart gift cards also accepted


Start Earning Money From Your Sheet Here
Ohio State is seeing lopsided action as a -17 favorite versus Northwestern.  The number is coming off of -19.  The action is especially heavy on the moneyline, which could explain why books are attempting to make up for this with a strong opinion on the spread.  We are backing Northwestern today.
The Clemson-Notre Dame action is seeing heavy volume but mostly balanced action.
Morning odds appear below.
Gambling911.com free pick: Northwestern +17.5
RECORD UPDATED DECEMBER 19, 2020 8:50 pm ET
OVERALL NFL RECORD 2020: 8-12 40%
OVERALL COLLEGE FOOTBALL RECORD: 5-1 83.3%
OVERALL NBA RECORD 2020: 70-47-1 59.8%
SOCCER RECORD 2020 (INCLUDES MLS): 26-16 61.9%
SOCCER RECORD 2020 (INCLUDES MLS): 26-15 63.4%
NCAA FOOTBALL - Dec 19
12/19/2020
205
AIR FORCE
-2½-110
o37½-110
-135
12:00:00
206
ARMY
+2½-110
u37½-110
+115
BIG 10 GAMES
12/19/2020
211
MINNESOTA U
+12-110
o46½-110
 
13:00:00
212
WISCONSIN
-12-110
u46½-110
 
12/19/2020
213
ILLINOIS
+15½-110
o53-110
 
14:30:00
214
PENN STATE
-15½-110
u53-110
 
PAC 12 GAMES
12/19/2020
219
WASHINGTON STATE
+11-110
o55-110
 
10:30:00
220
UTAH
-11-110
u55-110
 
12/19/2020
221
STANFORD
+6½-105
o59½-110
+220
16:00:00
222
UCLA
-6½-115
u59½-110
-260
12/19/2020
225
ARIZONA STATE
-7-110
o54½-110
-260
19:30:00
226
OREGON STATE
+7-110
u54½-110
+220
BIG 10 CHAMPIONSHIP GAME
12/19/2020
229
NORTHWESTERN
+17-110
o56½-110
 
09:00:00
230
OHIO STATE
-17-110
u56½-110
 
BIG 12 CHAMPIONSHIP GAME
12/19/2020
231
OKLAHOMA
-5½-110
o59½-110
-210
09:00:00
232
IOWA STATE
+5½-110
u59½-110
+175
ACC CHAMPIONSHIP GAME
12/19/2020
235
CLEMSON
-10-115
o59½-110
-418
13:00:00
236
NOTRE DAME
+10-105
u59½-110
+333
AMERICAN CHAMPIONSHIP GAME
12/19/2020
237
TULSA
+13½-115
o45-110
 
17:00:00
238
CINCINNATI
-13½-105
u45-110
 
SEC CHAMPIONSHIP GAME
12/19/2020
239
ALABAMA
-17-110
o74½-110
 
17:00:00
240
FLORIDA
+17-110
u74½-110
 
MOUNTAIN WEST CHAMPIONSHIP GAME
12/19/2020
241
BOISE STATE
-7-105
o56½-110
-250
13:30:00
242
SAN JOSE STATE
+7-115
u56½-110
+210
12/19/2020
243
TEXAS A&M
-13½-110
o51-110
 
09:00:00
244
TENNESSEE
+13½-110
u51-110
 
12/19/2020
247
MISSISSIPPI
-1-110
o74½-110
 
12:30:00
248
LSU
+1-110
u74½-110
 
12/19/2020
249
MISSOURI
PK-110
o49-110
 
12:30:00
250
MISSISSIPPI STATE
PK-110
u49-110
- Tyrone Black, Gambling911.com