Pittsburgh is a -6 favorite in Sunday's AFC Wild Card game versus the Browns

Cleveland will be without their head coach due to a Covid-19 positive test

The Steelers are 20-1 against Cleveland at Heinz Field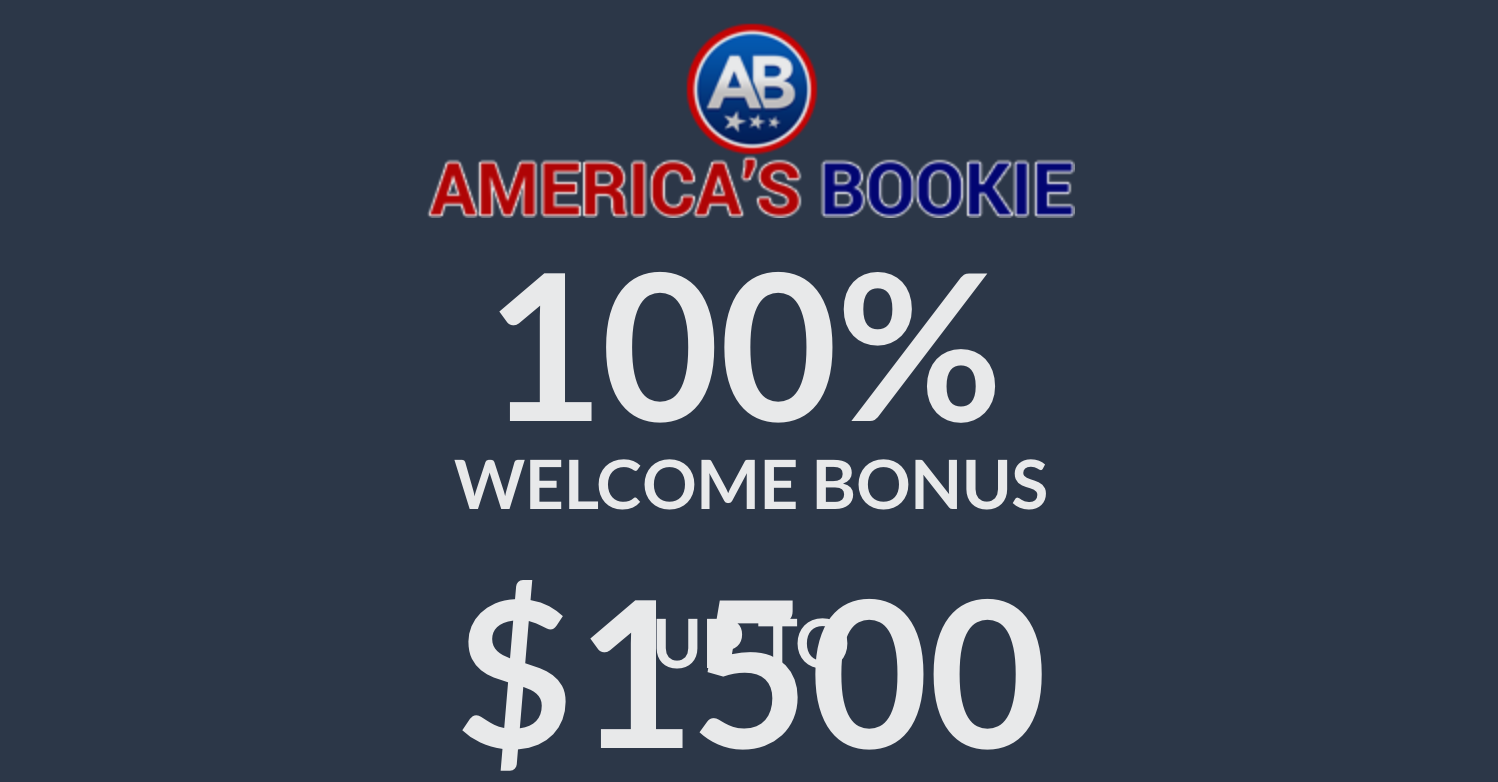 Pittsburgh is a -6 home favorite versus the Cleveland Browns.  This line had dropped to -5 by Sunday afternoon at some books.
Browns head coach Kevin Stefanski will be out due to a Covid-19 positive result.  Prior to this news, Cleveland had opened at +3.5.
The Browns have been dealing with a pandemic outbreak for three weeks now.  In Week 16, the team was without most of its receiving corps in a loss to the New York Jets.
In their Wildcard game against the Steelers, players testing positive for Covid-19 include wide receiver KhaDarel Hodge, defensive backs coach Jeff Howard and tight ends coach Drew Petzing.
According to NFL rules, anyone testing positive for COVID-19 must sit out at least 10 days, including coaches.
Special-teams coordinator Mike Priefer will serve as acting head coach Sunday.
The Steelers are 20-1 against Cleveland at Heinz Field, including a 36-33 victory in the wild-card round in the 2002 playoffs and a 38-7 beatdown in October in which Stefanski pulled quarterback Baker Mayfield following a miserable two-interception performance.
"I think they're still the same Browns teams I play every year," Pittsburgh wide receiver JuJu Smith-Schuster said. "I think they're nameless gray faces. They have a couple good players on their team, but at the end of the day, I don't know. The Browns is the Browns. It's one of those things, AFC North football. They're a good team. I'm just happy we're playing them again."
Prop Bets
Browns @ Steelers Sun, Jan 10, 2021 EST
| Rot | Player to Score a Touchdown ~ Anytime TD Scorer | Moneyline |
| --- | --- | --- |
| 901 | N Chubb (CLE)     | -125 |
| 902 | J Landry (CLE)     | +180 |
| 903 | K Hunt (CLE)     | +190 |
| 904 | A Hooper (CLE)     | +230 |
| 905 | R Higgins (CLE)     | +275 |
| 906 | B Mayfield (CLE)     | +375 |
| 907 | H Bryant (CLE)     | +550 |
| 908 | D Johnson (CLE)     | +600 |
| 909 | K Hodge (CLE)     | +700 |
| 910 | Browns DST (CLE)     | +375 |
| 911 | D Johnson (PIT)     | +105 |
| 912 | J Conner (PIT)     | +115 |
| 913 | J Smith Schuster (PIT)     | +130 |
| 914 | C Claypool (PIT)     | +165 |
| 915 | E Ebron (PIT)     | +175 |
| 916 | B Snell Jr (PIT)     | +250 |
| 917 | J Washington (PIT)     | +275 |
| 918 | A McFarland Jr (PIT)     | +325 |
| 919 | B Roethlisberger (PIT)     | +600 |
| 920 | V McDonald (PIT)     | +600 |
| 921 | Steelers DST (PIT)     | +350 |
| 922 | No Touchdown     | +4500 |
| 923 | Field     | +450 |
| Rot | Player to Score First Touchdown ~ 1st TD Scorer | Moneyline |
| --- | --- | --- |
| 924 | N Chubb (CLE)     | +550 |
| 925 | J Landry (CLE)     | +1200 |
| 926 | K Hunt (CLE)     | +1200 |
| 927 | A Hooper (CLE)     | +1800 |
| 928 | R Higgins (CLE)     | +1600 |
| 929 | B Mayfield (CLE)     | +2800 |
| 930 | H Bryant (CLE)     | +3000 |
| 931 | D Johnson (CLE)     | +4000 |
| 932 | K Hodge (CLE)     | +4000 |
| 933 | Browns DST (CLE)     | +2300 |
| 934 | D Johnson (PIT)     | +850 |
| 935 | J Conner (PIT)     | +800 |
| 936 | J Smith Schuster (PIT)     | +900 |
| 937 | C Claypool (PIT)     | +1000 |
| 938 | E Ebron (PIT)     | +1100 |
| 939 | B Snell Jr (PIT)     | +1600 |
| 940 | J Washington (PIT)     | +2000 |
| 941 | A McFarland Jr (PIT)     | +2000 |
| 942 | B Roethlisberger (PIT)     | +3500 |
| 943 | V McDonald (PIT)     | +3500 |
| 944 | Steelers DST (PIT)     | +2000 |
| 945 | No Touchdown     | +4500 |
| 946 | Field     | +500 |
| Rot | Player to Score First Browns Touchdown ~ Browns | Moneyline |
| --- | --- | --- |
| 947 | N Chubb     | +240 |
| 948 | J Landry     | +500 |
| 949 | K Hunt     | +550 |
| 950 | R Higgins     | +700 |
| 951 | A Hooper     | +800 |
| 952 | B Mayfield     | +1200 |
| 953 | D Peoples Jones     | +1200 |
| 954 | H Bryant     | +1600 |
| 955 | D Johnson     | +2000 |
| 956 | K Hodge     | +2000 |
| 957 | Browns DST     | +1100 |
| 958 | No Touchdown     | +600 |
| 959 | Field     | +500 |
| Rot | Player to Score First Steelers Touchdown ~ Steelers | Moneyline |
| --- | --- | --- |
| 960 | D Johnson     | +425 |
| 961 | J Conner     | +425 |
| 962 | J Smith Schuster     | +450 |
| 963 | C Claypool     | +550 |
| 964 | E Ebron     | +600 |
| 965 | B Snell Jr     | +850 |
| 966 | A McFarland Jr     | +1100 |
| 967 | J Washington     | +1100 |
| 968 | B Roethlisberger     | +2000 |
| 969 | V McDonald     | +2000 |
| 970 | Steelers DST     | +1100 |
| 971 | No Touchdown     | +1300 |
| 972 | Field     | +500 |
| Rot | First To Score | Moneyline |
| --- | --- | --- |
| 1001 | Browns     | +120 |
| 1002 | Steelers     | -150 |
| Rot | Score in 1st 6 min | Moneyline |
| --- | --- | --- |
| 1003 | Yes     | Ev |
| 1004 | No     | -130 |
| Rot | First Score of the Game | Moneyline |
| --- | --- | --- |
| 1005 | TD     | -180 |
| 1006 | Any Other Score     | +150 |
| Rot | First Scoring Play Of The Game | Moneyline |
| --- | --- | --- |
| 1007 | Browns TD     | +210 |
| 1008 | Browns FG     | +400 |
| 1009 | Browns Any Other Score     | +5000 |
| 1010 | Steelers TD     | +140 |
| 1011 | Steelers FG     | +300 |
| 1012 | Steelers Any Other Score     | +5000 |
| Rot | Will there be a Defensive or Special Teams TD | Moneyline |
| --- | --- | --- |
| 1013 | Yes     | +200 |
| 1014 | No     | -250 |
| Rot | Total TDs in the Game | Moneyline |
| --- | --- | --- |
| 1015 | Over  5½  TDs | +110 |
| 1016 | Under  5½  TDs | -140 |
| Rot | Total FGs Scored in the Game | Moneyline |
| --- | --- | --- |
| 1017 | Over  3½  FGs | +110 |
| 1018 | Under  3½  FGs | -140 |
| Rot | Longest TD in the Game | Moneyline |
| --- | --- | --- |
| 1019 | Over  40½  Yards | -115 |
| 1020 | Under  40½  Yards | -115 |
| Rot | Shortest TD in the Game | Moneyline |
| --- | --- | --- |
| 1021 | Over  1½  Yards | -110 |
| 1022 | Under  1½  Yards | -120 |
| Rot | Longest FG Scored in the Game | Moneyline |
| --- | --- | --- |
| 1023 | Over  46½  Yards | -120 |
| 1024 | Under  46½  Yards | -110 |
| Rot | A Team to Score 3 Unanswered Times | Moneyline |
| --- | --- | --- |
| 1025 | Yes     | -215 |
| 1026 | No     | +175 |
| Rot | Team To Score Longest TD | Moneyline |
| --- | --- | --- |
| 1027 | Browns     | +125 |
| 1028 | Steelers     | -155 |
| Rot | Team To Score Longest FG | Moneyline |
| --- | --- | --- |
| 1029 | Browns     | +115 |
| 1030 | Steelers     | -145 |
| Rot | Team Scoring 1st Wins Game | Moneyline |
| --- | --- | --- |
| 1031 | Yes     | -185 |
| 1032 | No     | +155 |
| Rot | Team to Call 1st Timeout | Moneyline |
| --- | --- | --- |
| 1033 | Browns     | -115 |
| 1034 | Steelers     | -115 |
| Rot | Double Result | Moneyline |
| --- | --- | --- |
| 1035 | Browns/Browns     | +290 |
| 1036 | Browns/Tie     | +3500 |
| 1037 | Browns/Steelers     | +550 |
| 1038 | Tie/Browns     | +1800 |
| 1039 | Tie/Tie     | +4000 |
| 1040 | Tie/Steelers     | +1200 |
| 1041 | Steelers/Browns     | +800 |
| 1042 | Steelers/Tie     | +3500 |
| 1043 | Steelers/Steelers     | -125 |
| Rot | Race To 10 Points | Moneyline |
| --- | --- | --- |
| 1044 | Browns     | +130 |
| 1045 | Steelers     | -200 |
| 1046 | Neither     | +7500 |
| Rot | Will the Game go to Overtime | Moneyline |
| --- | --- | --- |
| 1047 | Yes     | +800 |
| 1048 | No     | -1800 |
| Rot | Highest Scoring Half | Moneyline |
| --- | --- | --- |
| 1049 | 1st Half     | -125 |
| 1050 | 2nd Half     | -115 |
| 1051 | Tie     | +1800 |
| Rot | Highest Scoring Quarter | Moneyline |
| --- | --- | --- |
| 1052 | 1st Quarter     | +450 |
| 1053 | 2nd Quarter     | +170 |
| 1054 | 3rd Quarter     | +425 |
| 1055 | 4th Quarter     | +200 |
| 1056 | Tie     | +750 |
| Rot | Winning Margin | Moneyline |
| --- | --- | --- |
| 1057 | Browns to win by 1-3 pts     | +950 |
| 1058 | Browns to win by 4-6 pts     | +1200 |
| 1059 | Browns to win by 7-10 pts     | +1100 |
| 1060 | Browns to win by 11-13 pts     | +2500 |
| 1061 | Browns to win by 14-17 pts     | +1800 |
| 1062 | Browns to win by 18-21 pts     | +2700 |
| 1063 | Browns to win by 22 or more pts     | +1500 |
| 1064 | Steelers to win by 1-3 pts     | +500 |
| 1065 | Steelers to win by 4-6 pts     | +700 |
| 1066 | Steelers to win by 7-10 pts     | +500 |
| 1067 | Steelers to win by 11-13 pts     | +1000 |
| 1068 | Steelers to win by 14-17 pts     | +700 |
| 1069 | Steelers to win by 18-21 pts     | +950 |
| 1070 | Steelers to win by 22 or more pts     | +400 |
| Rot | Total Points Scored | Moneyline |
| --- | --- | --- |
| 1071 | 00-14 Points     | +5000 |
| 1072 | 15-21 Points     | +1800 |
| 1073 | 22-28 Points     | +800 |
| 1074 | 29-35 Points     | +450 |
| 1075 | 36-42 Points     | +350 |
| 1076 | 43-49 Points     | +350 |
| 1077 | 50-56 Points     | +400 |
| 1078 | 57-63 Points     | +550 |
| 1079 | 64-70 Points     | +900 |
| 1080 | 71-77 Points     | +1500 |
| 1081 | 78 or More Points     | +1600 |
| Rot | 1st Half Total TDs Scored | Moneyline |
| --- | --- | --- |
| 1082 | Over  2½  TDs | -135 |
| 1083 | Under  2½  TDs | +105 |
| Rot | 1st Half Total FGs Scored | Moneyline |
| --- | --- | --- |
| 1084 | Over  1½  FGs | Ev |
| 1085 | Under  1½  FGs | -130 |
| Rot | Score in Last 2 min of the 1st Half | Moneyline |
| --- | --- | --- |
| 1086 | Yes     | -300 |
| 1087 | No     | +225 |
| Rot | 1st Half Winning Margin | Moneyline |
| --- | --- | --- |
| 1088 | Browns to win by 1-3 pts     | +900 |
| 1089 | Browns to win by 4-6 pts     | +1000 |
| 1090 | Browns to win by 7-9 pts     | +1000 |
| 1091 | Browns to win by 10-12 pts     | +1300 |
| 1092 | Browns to win by 13 or more pts     | +850 |
| 1093 | Steelers to win by 1-3 pts     | +800 |
| 1095 | Steelers to win by 4-6 pts     | +850 |
| 1096 | Steelers to win by 7-9 pts     | +650 |
| 1097 | Steelers to win by 10-12 pts     | +750 |
| 1098 | Steelers to win by 13 or more pts     | +250 |
| 1099 | Tie     | +800 |
| Rot | Total Punts by Both Teams | Moneyline |
| --- | --- | --- |
| 2001 | Over  8½  Punts | -115 |
| 2002 | Under  8½  Punts | -115 |
| Rot | Will there be a Safety | Moneyline |
| --- | --- | --- |
| 2005 | Yes     | +800 |
| 2006 | No     | -1800 |
| Rot | Will the game be Decided by Exactly 3 Points | Moneyline |
| --- | --- | --- |
| 2007 | Yes     | +500 |
| 2008 | No     | -800 |
| Rot | First Turnover of The Game Will Be A | Moneyline |
| --- | --- | --- |
| 2009 | Interception     | -140 |
| 2010 | Fumble     | +110 |
- Mary Montgomery, Gambling911.com