Among the most anticipated games of this college football season, Clemson takes on Notre Dame.  The Tigers will be a -5.5 to -6 point favorite in this one.  Clemson opened at -2.5.  Jazz Sports, in business since 1996, offers and generous Welcome Bonus - Maximum $1000 - USE BONUS CODE: G911 - Betting Limits range from $10 to $1000+.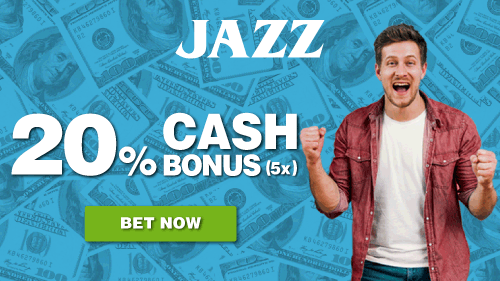 The Tigers are the No. 1 team in most polls.  They pay $150 for every $100 bet to win the NCAA Men's College Football Championship.
Notre Dame offers the bigger prize at $3000 for every $100 bet.
The Fighting Irish lucked out with the Tigers quarterback Trevor Lawrence sidelined due to COVID-19 protocols. Clemson nearly lost to Boston College last week.
Athlon Sports offered this analysis:
"Notre Dame has a huge opportunity on Saturday night. Even though Clemson is the No. 1 team in the nation, the Tigers come to South Bend without star quarterback Trevor Lawrence and a shorthanded defense. The best path for a win by the Fighting Irish starts by winning the battle in the trenches on offense, allowing Kyren Williams and Chris Tyree to find running room behind a standout offensive line. Quarterback Ian Book doesn't need huge numbers, but the senior needs to hit on a big play or two, consistently connect on the midrange passes and keep drives alive on third downs. Defensively, Notre Dame has to keep Travis Etienne in check and force a receiver outside of Amari Rodgers to win this game. The Fighting Irish and Tigers battle for four quarters, but D.J. Uiagalelei makes a couple of big plays in the second half, while Clemson's defense steps up with the game on the line to pull out the victory in South Bend."
Athlon still has Clemson winning by four points.
Clemson had 75% of the overnight backing on the spread. 
| Rot | First Scoring Play | Moneyline |
| --- | --- | --- |
| 1009 | Clemson TD     | Ev |
| 1010 | Clemson FG     | +700 |
| 1011 | Clemson Any Other Score     | +4500 |
| 1012 | Notre Dame TD     | +155 |
| 1013 | Notre Dame FG     | +650 |
| 1014 | Notre Dame Any Other Score     | +4500 |
| Rot | A Team to Score 3 Unanswered Times | Moneyline |
| --- | --- | --- |
| 1015 | Yes     | -200 |
| 1016 | No     | +165 |
| Rot | Team Scoring 1st Wins Game | Moneyline |
| --- | --- | --- |
| 1017 | Yes     | -190 |
| 1018 | No     | +160 |
| Rot | Winning Margin | Moneyline |
| --- | --- | --- |
| 1019 | Clemson to win by 1-6 pts     | +325 |
| 1020 | Clemson to win by 7-12 pts     | +400 |
| 1021 | Clemson to win by 13-18 pts     | +550 |
| 1022 | Clemson to win by 19-24 pts     | +900 |
| 1023 | Clemson to win by 25-30 pts     | +1200 |
| 1024 | Clemson to win by 31-36 pts     | +1800 |
| 1025 | Clemson to win by 37-42 pts     | +3000 |
| 1026 | Clemson to win by 43 or more pts     | +3500 |
| 1027 | Notre Dame to win by 1-6 pts     | +400 |
| 1028 | Notre Dame to win by 7-12 pts     | +650 |
| 1029 | Notre Dame to win by 13-18 pts     | +1000 |
| 1030 | Notre Dame to win by 19-24 pts     | +2000 |
| 1031 | Notre Dame to win by 25-30 pts     | +3500 |
| 1032 | Notre Dame to win by 31-36 pts     | +5000 |
| 1033 | Notre Dame to win by 37-42 pts     | +8000 |
| 1034 | Notre Dame to win by 43 or more pts     | +9000 |
| Rot | Double Result | Moneyline |
| --- | --- | --- |
| 1035 | Clemson/Clemson     | -105 |
| 1036 | Clemson/Tie     | +3000 |
| 1037 | Clemson/Notre Dame     | +900 |
| 1038 | Tie/Clemson     | +1000 |
| 1039 | Tie/Tie     | +2200 |
| 1040 | Tie/Notre Dame     | +1600 |
| 1041 | Notre Dame/Clemson     | +600 |
| 1042 | Notre Dame/Tie     | +2500 |
| 1043 | Notre Dame/Notre Dame     | +290 |
| Rot | Will Game Go to Overtime | Moneyline |
| --- | --- | --- |
| 1044 | Yes     | +750 |
| 1045 | No     | -1600 |
- Ean Lamb, Gambling911.com