While it's true that Illinois has legalized sports betting, the state's largest city (3nd biggest in the US), Chicago, has forbidden firms from taking bets there.  That could all change....though probably not until after the 2021 NFL season.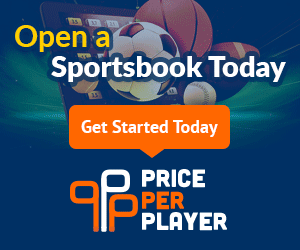 From Gaming Today:
The path to legalized sports betting in Chicago and at sports venues will not be without obstacles. The City Council has sent the proposal to committee, which likely means the issue won't be addressed for months. There are construction and zoning issues with the building of a retail sportsbook in Wrigleyville, and parking concerns for what may be even more sports fans in the impacted areas. Some critics voice concerns that the city could become a gambling attraction that would distract from the many other tourist appeals of the nation's third-largest city. Still, others are worried that legalized sports betting would steal dollars from a future Chicago casino.
NY Makes Sports Betting Deadline
The New York State Gaming Commission released a 29-page Q&A for sports betting applicants on Friday. It appears that the state could want as much as a 60% share of revenue generated by each operator.  This is all but certain to keep some out of the market.
It should also be noted that no company can sub-license an operator license that is won.
Fate of Sports Betting Remains Uncertain in Mass Senate
BOSTON (AP) — Massachusetts House lawmakers have overwhelming approved a bill to legalize sports betting in the state, but it's fate in the state Senate remains uncertain.
The state House of Representatives voted 156-3 Thursday night to approve the measure, which would allow the state's licensed casinos and simulcast and live horse racing facilities to offer sports bets. It would also place a 12.5% tax on revenues from in-person wagers and 15% on revenues from mobile bets and impose a range of consumer safety measures.
But Senate leaders haven't committing to taking up sports betting as the legislature approaches its August recess. A bill pending in that chamber also differs significantly from the House version, banning college sports betting and imposing different fees on the industry.
The House approved sports wagering last year as part of a broader economic package, but the Senate leaders declined to include it in their version, arguing it was the wrong time to be introducing an entirely new industry to the state.
Casino gambling has been legal in Massachusetts for years and the state has three large gambling venues.
The U.S. Supreme Court in 2018 ruled that banning sports betting was unconstitutional. Some 30 states, including neighboring Connecticut, New Hampshire, New York and Rhode Island, have since legalized sports wagering in some fashion.
- Gilbert Horowitz, Gambling911.com