The Monday Night Football game between the Chicago Bears and LA Rams has Los Angeles as a -6 favorite after the line opened at -7. Action was balanced on the spread.  Claim Your Welcome Bonus - Maximum $1000 - USE BONUS CODE: G911 - Betting Limits range from $10 to $1000+.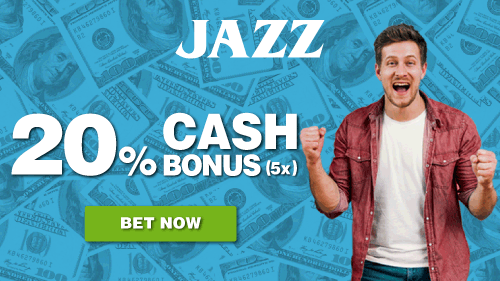 The LA Rams
The Rams are somewhat of a mystery heading into their Monday night matchup vs. Chicago. Sure, they're 4-2, but all four wins have come against the putrid NFC East. We'll find out more about this team when they take on the Bears. - NBC Sports
The Chicago Bears
On top in the NFC North and with confidence that is growing every week, the Chicago Bears head back under the lights on Monday night for another test on the road against the Los Angeles Rams.
Able to do just enough to win numerous times, the Bears (5-1) have just one victory against a team with a winning record.
In their two games against teams currently above .500, the Bears lost to the Indianapolis Colts 19-11 on Oct. 4 and defeated the Tampa Bay Buccaneers 20-19 on Oct. 8.
If there is one thing the Bears are skilled at over the years, and under multiple coaching staffs, it is building a defense that can give the offense just enough wiggle room to get the job done.
That defense has allowed quarterback Nick Foles to resurrect his career yet again. Foles rallied Chicago to a 30-26 victory against the Atlanta Falcons in Week 3, and he has gone 2-1 as the starter since. He guided the Bears to 23-16 victory over the Carolina Panthers on Sunday, when he completed 23 of 39 passes for 198 yards and a touchdown with one interception.
"I think we've made incremental changes, and it's continued to improve a little bit every week," Foles said. "I'd like to see a bigger progression this week, but you never know. The ultimate goal in this game is to win the game, it's not to put up a thousand fantasy points. It's like, whatever it takes to win a game, that's what you want to do."
The twist for the Bears, in their second prime-time game in three weeks, is that they will take on a team just as adept at defense. - Level Media
Betting Props
Bears @ Rams Mon, Oct 26, 2020 EST
| Rot | Nick Foles (CHI) Total Completions | Moneyline |
| --- | --- | --- |
| 701 | Over  23½  Completions | -115 |
| 702 | Under  23½  Completions | -115 |
| Rot | Nick Foles (CHI) Total Passing Yards | Moneyline |
| --- | --- | --- |
| 703 | Over  248½  Passing Yards | -115 |
| 704 | Under  248½  Passing Yards | -115 |
| Rot | Jared Goff (LAR) Total Completions | Moneyline |
| --- | --- | --- |
| 801 | Over  22½  Completions | -115 |
| 802 | Under  22½  Completions | -115 |
| Rot | Jared Goff (LAR) Total Passing Yards | Moneyline |
| --- | --- | --- |
| 803 | Over  255½  Passing Yards | -115 |
| 804 | Under  255½  Passing Yards | -115 |
| Rot | Player To Score 1st TD in The Game | Moneyline |
| --- | --- | --- |
| 851 | D Montgomery (CHI)     | +800 |
| 852 | A Robinson II (CHI)     | +900 |
| 853 | J Graham (CHI)     | +1000 |
| 854 | D Mooney (CHI)     | +1800 |
| 855 | A Miller (CHI)     | +2000 |
| 856 | C Kmet (CHI)     | +2000 |
| 857 | C Patterson (CHI)     | +2500 |
| 858 | N Foles (CHI)     | +2500 |
| 859 | R Nall (CHI)     | +3500 |
| 860 | Bears DST (CHI)     | +2000 |
| 861 | D Henderson (LAR)     | +500 |
| 862 | C Kupp (LAR)     | +800 |
| 863 | R Woods (LAR)     | +1100 |
| 864 | M Brown (LAR)     | +1300 |
| 865 | T Higbee (LAR)     | +1300 |
| 866 | C Akers (LAR)     | +1500 |
| 867 | G Everett (LAR)     | +1800 |
| 868 | J Goff (LAR)     | +1800 |
| 869 | J Reynolds (LAR)     | +1800 |
| 870 | V Jefferson (LAR)     | +3000 |
| 871 | Rams DST (LAR)     | +1800 |
| 872 | No Touchdown Scored     | +4500 |
| 873 | The Field     | +1000 |
| Rot | First To Score | Moneyline |
| --- | --- | --- |
| 1001 | Bears     | +125 |
| 1002 | Rams     | -155 |
| Rot | Score in 1st 6½ min | Moneyline |
| --- | --- | --- |
| 1003 | Yes     | -115 |
| 1004 | No     | -115 |
| Rot | First Score of the Game | Moneyline |
| --- | --- | --- |
| 1005 | TD     | -165 |
| 1006 | Any Other Score     | +135 |
| Rot | First Scoring Play | Moneyline |
| --- | --- | --- |
| 1007 | Bears TD     | +210 |
| 1008 | Bears FG     | +350 |
| 1009 | Bears Any Other Score     | +4500 |
| 1010 | Rams TD     | +135 |
| 1011 | Rams FG     | +350 |
| 1012 | Rams Any Other Score     | +5000 |
| Rot | Will there be a Defensive or Special Teams TD | Moneyline |
| --- | --- | --- |
| 1013 | Yes     | +200 |
| 1014 | No     | -250 |
| Rot | Total TDs in the Game | Moneyline |
| --- | --- | --- |
| 1015 | Over  4½  TDs | -165 |
| 1016 | Under  4½  TDs | +135 |
| Rot | Total FGs Scored in the Game | Moneyline |
| --- | --- | --- |
| 1017 | Over  3½  FGs | +140 |
| 1018 | Under  3½  FGs | -170 |
| Rot | Longest TD in the Game | Moneyline |
| --- | --- | --- |
| 1019 | Over  39½  Yards | -115 |
| 1020 | Under  39½  Yards | -115 |
| Rot | Shortest TD in the Game | Moneyline |
| --- | --- | --- |
| 1021 | Over  1½  Yards | -110 |
| 1022 | Under  1½  Yards | -120 |
| Rot | Longest FG Scored in the Game | Moneyline |
| --- | --- | --- |
| 1023 | Over  44½  Yards | -125 |
| 1024 | Under  44½  Yards | -105 |
| Rot | A Team to Score 3 Unanswered Times | Moneyline |
| --- | --- | --- |
| 1025 | Yes     | -200 |
| 1026 | No     | +165 |
| Rot | Team To Score Longest TD | Moneyline |
| --- | --- | --- |
| 1027 | Bears     | +135 |
| 1028 | Rams     | -165 |
| Rot | Team To Score Longest FG | Moneyline |
| --- | --- | --- |
| 1029 | Bears     | -115 |
| 1030 | Rams     | -115 |
| Rot | Team Scoring 1st Wins Game | Moneyline |
| --- | --- | --- |
| 1031 | Yes     | -170 |
| 1032 | No     | +140 |
| Rot | Team to Call 1st Timeout | Moneyline |
| --- | --- | --- |
| 1033 | Bears     | -115 |
| 1034 | Rams     | -115 |
| Rot | Double Result | Moneyline |
| --- | --- | --- |
| 1035 | Bears/Bears     | +300 |
| 1036 | Bears/Tie     | +3500 |
| 1037 | Bears/Rams     | +500 |
| 1038 | Tie/Bears     | +1800 |
| 1039 | Tie/Tie     | +3500 |
| 1040 | Tie/Rams     | +1100 |
| 1041 | Rams/Bears     | +900 |
| 1042 | Rams/Tie     | +3500 |
| 1043 | Rams/Rams     | -120 |
| Rot | Race To 10 Points | Moneyline |
| --- | --- | --- |
| 1044 | Bears     | +130 |
| 1045 | Rams     | -210 |
| 1046 | Neither     | +6000 |
| Rot | Will the Game go to Overtime | Moneyline |
| --- | --- | --- |
| 1047 | Yes     | +800 |
| 1048 | No     | -1500 |
| Rot | Highest Scoring Half | Moneyline |
| --- | --- | --- |
| 1049 | 1st Half     | -125 |
| 1050 | 2nd Half     | -115 |
| 1051 | Tie     | +1700 |
| Rot | Highest Scoring Quarter | Moneyline |
| --- | --- | --- |
| 1052 | 1st Quarter     | +450 |
| 1053 | 2nd Quarter     | +175 |
| 1054 | 3rd Quarter     | +425 |
| 1055 | 4th Quarter     | +200 |
| 1056 | Tie     | +700 |
| Rot | Winning Margin | Moneyline |
| --- | --- | --- |
| 1057 | Bears to win by 1-3 pts     | +950 |
| 1058 | Bears to win by 4-6 pts     | +1400 |
| 1059 | Bears to win by 7-10 pts     | +1100 |
| 1060 | Bears to win by 11-13 pts     | +2500 |
| 1061 | Bears to win by 14-17 pts     | +1800 |
| 1062 | Bears to win by 18-21 pts     | +2500 |
| 1063 | Bears to win by 22 or more pts     | +1600 |
| 1064 | Rams to win by 1-3 pts     | +450 |
| 1065 | Rams to win by 4-6 pts     | +700 |
| 1066 | Rams to win by 7-10 pts     | +450 |
| 1067 | Rams to win by 11-13 pts     | +1100 |
| 1068 | Rams to win by 14-17 pts     | +700 |
| 1069 | Rams to win by 18-21 pts     | +950 |
| 1070 | Rams to win by 22 or more pts     | +425 |
| Rot | Total Points Scored | Moneyline |
| --- | --- | --- |
| 1071 | 00-14 Points     | +3500 |
| 1072 | 15-21 Points     | +1400 |
| 1073 | 22-28 Points     | +650 |
| 1074 | 29-35 Points     | +400 |
| 1075 | 36-42 Points     | +325 |
| 1076 | 43-49 Points     | +350 |
| 1077 | 50-56 Points     | +425 |
| 1078 | 57-63 Points     | +625 |
| 1079 | 64-70 Points     | +1000 |
| 1080 | 71-77 Points     | +1900 |
| 1081 | 78 or More Points     | +2400 |
| Rot | 1st Half Total TDs Scored | Moneyline |
| --- | --- | --- |
| 1082 | Over  2½  TDs | -115 |
| 1083 | Under  2½  TDs | -115 |
| Rot | 1st Half Total FGs Scored | Moneyline |
| --- | --- | --- |
| 1084 | Over  1½  FGs | +120 |
| 1085 | Under  1½  FGs | -150 |
| Rot | Score in Last 2 min of the 1st Half | Moneyline |
| --- | --- | --- |
| 1086 | Yes     | -250 |
| 1087 | No     | +200 |
| Rot | 1st Half Winning Margin | Moneyline |
| --- | --- | --- |
| 1088 | Bears to win by 1-3 pts     | +850 |
| 1089 | Bears to win by 4-6 pts     | +1100 |
| 1090 | Bears to win by 7-9 pts     | +900 |
| 1091 | Bears to winn by 10-12 pts     | +1300 |
| 1092 | Bears to win by 13 or more pts     | +850 |
| 1093 | Rams to win by 1-3 pts     | +800 |
| 1094 | Rams to win by 4-6 pts     | +800 |
| 1095 | Rams to win by 7-9 pts     | +600 |
| 1096 | Rams to win by 10-12 pts     | +750 |
| 1097 | Rams to win by 13 or more pts     | +275 |
| 1098 | Tie     | +700 |
| Rot | Will there be a Scoreless Quarter | Moneyline |
| --- | --- | --- |
| 1099 | Yes     | +225 |
| 1100 | No     | -300 |
| Rot | Team to Score Last | Moneyline |
| --- | --- | --- |
| 1101 | Bears     | Ev |
| 1102 | Rams     | -130 |
- Don Shapiro, Gambling911.com