While Roulette has always been available to play online from the commonwealth of Massachusetts throughout the pandemic, just this past week two land-based casinos have been cleared by state gambling regulators to start offering roulette games once again.


*Only an email needed to open your anonymous betting account
*Operates land-based casinos throughout Latin America
*More than 400 casino games offered
*$10 free cash signup bonus with a 1X rollover (bet) requirement
*20% cash signup bonus with just a 5X rollover (bet) requirement
*Payouts often in minutes
*100 percent mobile compatible
*Live streaming of many top events including international football and UFC
*In business since 1994
PLACE YOUR BETS HERE
There is a new norm however.
The Massachusetts Gaming Commission on Thursday unanimously said Encore Boston Harbor in Everett and MGM Springfield can offer roulette with modifications.
Roulette will be limited to just three players per table divided by plexiglass shields.
The state's three casinos were closed for about four months because of the coronavirus pandemic, but were allowed to reopen in July at limited capacity. Slots, blackjack and smaller poker games are now allowed, but capacity remains limited.
Don't feel like traveling to the casino just yet?  We got you covered online with these Roulette game variations.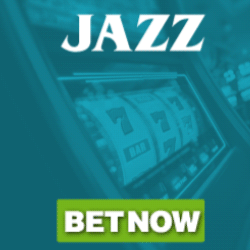 French Roulette Variant
The French roulette wheel features 37 numbers, from 0 to 36, in red, black and green pockets. These digits appear in a non-consecutive order, where each pair of odd numbers is followed by a set of evens. The number sequence on a single-zero wheel is:
0-32-15-19-4-21-2-25-17-34-6-27-13-36-
11-30-8-23-10-5-24-16-33-1-20-14-31-
9-22-18-29-7-28-12-35-3-26
American Roulette Variant
The American roulette wheel includes a total of 38 numbers; 1-36 in red and black pockets and 0 and 00 in green ones. The digits are displayed in an alternating order such that a red pocket is followed by a black one. The single-zero is positioned between two black numbers while the double-zero has two red digits either side. The number arrangement is:
0-28-9-26-30-11-7-20-32-17-5-22-34-15-
3-24-36-13-1-00-27-10-25-29-12-8-19-31-
18-6-21-33-16-4-23-35-14-2
European Roulette Variant
With 37 numbers, from 0 to 36, the European roulette wheel is similar to its French counterpart. These digits are divided into red and black pockets and a single green one for the 0. The numbers alternate between a pair of odd digits followed by even ones, and they appear in this order:
0-32-15-19-4-21-2-25-17-34-6-27-13-36-11-30-
8-23-10-5-24-16-33-1-20-14-31-9-
22-18-29-7-28-12-35-3-26
The only tangible difference between the American versus European Roulette variants is that the American wheel has a single zero and a double zero, while the European wheel has just the single zero.
However, there is one important different one needs to consider when given a choice:
The European Roulette variable does have a lower house edge when compared to the American Roulette Variable.
- Aaron Goldstein, Gambling911.com