To be clear, Jazz Sports offers betting online from ALL US states on this year's NFL Draft.  Bets are done via a browser website and available to those 18 and up.  Jazz Sports does not offer a downloadable app per se.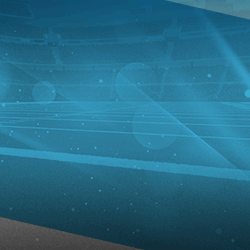 As far as the regulated state apps go, these are available in around half the US states.  Not all states that offer sports betting do so online.
Then it gets broken down even further as some of the states that offer mobile betting prohibit wagering on the NFL Draft, at least via their own apps. 
This is a pretty huge loss and it's not immediately clear as to why some states frown on betting the NFL Draft.
In the end, there are very few states that offer the likes of DraftKings, FanDuel, Caesars Sportsbook, etc. to offer wagering on the NFL Draft.
In fact, the only states that allow such betting via a regulated app are:
New Jersey
Indiana
West Virginia
New Hampshire
Tennessee
Michigan
Colorado
We're not sure if there is any correlation, but each of these states are technically home to NFL teams.  We say "technically" because the Giants and Jets both play in New Jersey but are referred to as "New York" while the New England Patriots play in Massachusetts but New England encompasses that state's neighbor New Hampshire. 
Of course there is a good argument to be had as to why a state like Pennsylvania would not permit wagering on the NFL Draft.  That state is home to two teams: The Philadelphia Eagles and Pittsburgh Steelers.
The 2022 NFL Draft takes place April 28 at 8 pm ET on ABC, ESPN and the NFL Network.
- Dan Shapiro, Gambling911.com