While MyBookie is currently acessible to Washington STate residents, Gambling911-endorsed Jazz Sports offers more generous cash bonuses with payouts often in hours (through BTC and BCH).  They have also been in business since 1996.  Open your betting account with $100, get a Free $50 CASH.  Open your betting account with $500, get a Free $250 CASH (Mastercard Accepted - But 10% Max Bonus Applies) - USE BONUS CODE: G911 - Betting Limits range from $10 to $5000+.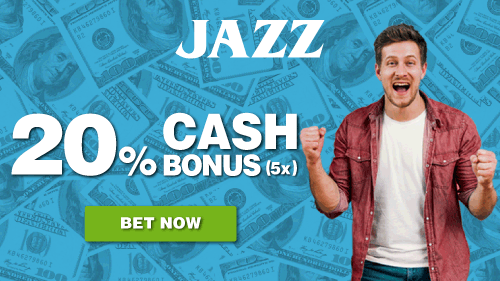 Washington lawmakers are advancing a bill that would permit sports betting at the state's Tribal casinos though time is not exactly on their side.
A House appropriations committee voted 25-7 to forward sports gambling bill HB 2638 to a possible full floor vote before the March 13 end of this year's shortened legislative session.
The bill must still pass in the House, then a similar Senate vote would have to take place on companion bill SB 6394.
"I'm hoping to get this moving over to the Senate on a relatively fast timeline," HB 2638 sponsor Rep. Strom Peterson, D-Edmonds, said in an interview moments after Tuesday's early evening vote. "We'll see if that happens, but with a very bi-partisan vote that we just had this evening, I think that helps."
Peterson told the Seattle Times there is  strong support from both parties and anticipates that a floor vote will be held quickly. "I'm hoping that we can get it on to the floor next week," he said. "It's a lift. … I still need to talk to a lot of people about it and make everybody comfortable with it, because it is an expansion of gambling."
Floor votes in both legislatures require a 60% majority to pass gambling-expansion legislation.
HB 2638 impacts up to 29 existing tribal casinos throughout the state and contains a provision that will allow for online sports wagering within the confines of the tribal casinos. Internet betting of any kind is currently a Class C felony within the state.
- Gilbert Horowitz, Gambling911.com