Can I Bet With the BetMGM App From South Carolina?
Published on:
Dec/29/2022
You are not able to bet with the BetMGM sportsbook app from the state of South Carolina.  Alternatives include BetUS: Deposit $200, get a FREE $250. 18 and up welcome.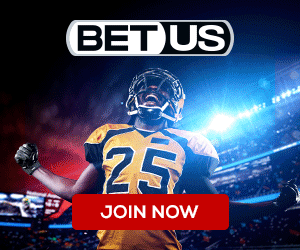 South Carolina lawmakers at this time appear to have little appetite for anything gambling related, including sports betting, despite having a rabid college football fan base in particular.
BetMGM commercials air throughout the state during game time and, again, one can simply join sites based outside of South Carolina like BetUS.
Outside of say Utah, Hawaii and maybe neighboring Georgia, there is not a whole lot of gambling to be had in the Gamecock State. 
There are no horse tracks, no retail casinos, no poker rooms, no nothing.
The only thing South Carolina has resembling gambling is a state lottery, bingo and some raffles.
College Football Success in 2022
It wasn't just Clemson that enjoyed a successful season in 2022.  The South Carolina Gamecocks finished strong to play in the Gator Bowl against Notre Dame.  They should enter 2023 with plenty of fanfare as a result.
Quarterback Spencer Rattler helped the Gamecocks close the season winning seven of their last nine games. The run included throwing for a combined 798 yards, eight touchdowns and two interceptions in consecutive wins versus very good teams: Tennessee and Clemson.
South Carolina relies on the pass amid a rushing attack that averaged just 3.8 yards per carry. Rattler, an Oklahoma transfer, connected with Antwane "Juice" Wells Jr. for six of his 16 touchdowns and 898 of his 2,780 yards this season.
Rattler opted to play in the Gator Bowl.
"The least I could do is play in the bowl game, so I had to do it for him, the coaching staff and obviously the players, as well," Rattler said. "All we got is all we need, and we've got some young guys that are hungry to make plays. We've got guys that are experienced here that wanted to finish this thing out right."
He and top wide receiver Antwane "Juice" Wells both have eligibility remaining and could return to South Carolina next season or head for the NFL draft.
Should one or both remain, we anticipate South Carolina to have relatively short odds for a championship in 2023-24.
Clemson, by the way, was still the more successful of the two programs.  The Tigers finished with 11 regular season wins and an appearance in the Orange Bowl.
- Gilbert Horowitz, Gambling911.com