The California vs. Pepperdine game featured a line of Waves -4 after opening at -5.5.  This one will be shown on CBSSN.  Jazz Sports (established 1994) offers a generous welcome bonus for those looking to bet this game (max bonus $1000).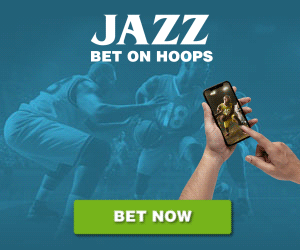 Chris Smith scored 21 points and UCLA led most of the way to beat California 76-56 on Sunday in the Bruins' earliest Pac-12 opener in modern school history.  California was now 2-3 coming into Wednesday night's game.
The Golden Bears never cut its deficit to single-digits in the second half, when it got outscored 36-34, despite improved shooting.
"We just didn't play well out of the gate," coach Mark Fox said. "We were a step behind every play. Our defense was nowhere near where we wanted it to be. Offensively, we didn't play with any authority."
Pepperdine enters this game 2-2 after losing to San Diego State 65-60 on Sunday.
The Aztecs managed to overcome a 16-point deficit as Pepperdine led 34-20 at halftime.
Prop Bets
California @ Pepperdine Wed, Dec 09, 2020 EST
| Rot | First To Score 20 Points | Moneyline |
| --- | --- | --- |
| 2503 | California     | +140 |
| 2504 | Pepperdine     | -170 |
| Rot | Last To Score | Moneyline |
| --- | --- | --- |
| 2507 | California     | -115 |
| 2508 | Pepperdine     | -115 |
| Rot | Double Result | Moneyline |
| --- | --- | --- |
| 2510 | California - California     | +260 |
| 2511 | Tie - California     | +2200 |
| 2512 | Pepperdine - California     | +650 |
| 2513 | California - Pepperdine     | +500 |
| 2514 | Tie - Pepperdine     | +1700 |
| 2515 | Pepperdine - Pepperdine     | -125 |
| Rot | Winning Margin | Moneyline |
| --- | --- | --- |
| 2525 | California to win by 1-2 pts     | +1000 |
| 2526 | California to win by 3-6 pts     | +600 |
| 2527 | California to win by 7-9 pts     | +1100 |
| 2528 | California to win by 10-13 pts     | +1200 |
| 2529 | California to win by 14-16 pts     | +2200 |
| 2530 | California to win by 17-20 pts     | +2200 |
| 2531 | California to win by 21 or more pts     | +2000 |
| 2532 | Pepperdine to win by 1-2 pts     | +900 |
| 2533 | Pepperdine to win by 3-6 pts     | +425 |
| 2534 | Pepperdine to win by 7-9 pts     | +650 |
| 2535 | Pepperdine to win by 10-13 pts     | +550 |
| 2536 | Pepperdine to win by 14-16 pts     | +900 |
| 2537 | Pepperdine to win by 17-20 pts     | +1000 |
| 2538 | Pepperdine to win by 21 or more pts     | +650 |
- Don Shapiro, Gambling911.com