Bucks made a record 29 3-pointers

Milwaukee used 13 players and 12 made at least one 3-pointer

The previous record for 3's in a game was 27

Bucks take on Heat again Wednesday night in Miami
Start Your Own Sportsbook Today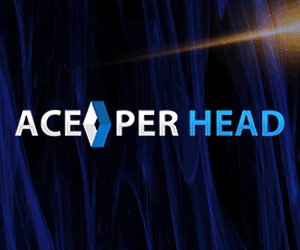 *6 weeks free trial - test drive - best in the biz
*Deposit with Bitcoin - They'll double it!
*Get your own domain, customized website, logo
*Switch in under an hour, earn mrore $$ for doing so
*Odds featured on DonBest.com
*Thousands of betting options daily + live in-play
*Easy and discreet payment options include gift cards
*Walmart gift cards also accepted


Start Earning Money From Your Sheet Here
The Bucks are back for anyone who may have been in doubt!
Among the favorites to win the 2021 NBA Championship with a payout of $550 on every $100 bet, Milwaukee finished off the Miami Heat Tuesday night 144-97 and now sits at 2-2.  That 47-point win margin paid out $525 for every $100 bet.
The Bucks made a record 29 3-pointers just two days after enduring their worst 3-point effort in just over a year.
They shot 29 for 51 from deep, two nights after going 7 for 38 in a loss to New York.
"Some nights, the basketball gods are with you a little bit," Bucks coach Mike Budenholzer said. "It's probably one of those nights."
Milwaukee used 13 players and 12 made at least one 3-pointer — the only exception being two-time reigning MVP Giannis Antetokounmpo. Khris Middleton had four 3′s and scored 25 points, Jrue Holiday made six 3′s in his 24-point night and Donte DiVincenzo was 5-for-6 from deep to finish with 17 points.
Antetokounmpo had only nine points. But his brother, Thanasis Antetokounmpo — who was 0 for 11 from 3-point range in his career entering the night — got into the act and made one from deep.
"I knew we were shooting well," said Bucks center Brook Lopez, who made three 3′s. "I didn't know we were anything close to that."
The record-breaker was made by Sam Merrill, who got the 28th 3-pointer with 6:07 remaining, giving the Bucks a 131-86 lead.
---
RELATED NEWS....
---
The previous record for 3's in a game was 27, set by the Houston Rockets against the Phoenix Suns on April 7, 2019. Milwaukee's previous most was 22, against Sacramento on Nov. 4, 2018. The most previously allowed in a game by Miami was 24, on Feb. 5 against the Los Angeles Clippers.
We do get to see these two teams back in action versus one another Wednesday night. 
Heat coach Erik Spoelstra – "It was pretty clear to everybody in the arena and anybody that was watching that game that they were playing at a different urgency and intensity level. It looked like they have been thinking about this game for 80 days."
The Heat will be without star forward Jimmy Butler once again.
Here Were Your Prop Bets Heading Into This Game
| Rot | Giannis Antetokounmpo (MIL) Total Points | Moneyline |
| --- | --- | --- |
| 801 | Over  28½  Points | -115 |
| 802 | Under  28½  Points | -115 |
| Rot | Giannis Antetokounmpo (MIL) Total Rebound | Moneyline |
| --- | --- | --- |
| 803 | Over  14  Rebounds | Ev |
| 804 | Under  14  Rebounds | -130 |
| Rot | Giannis Antetokounmpo (MIL) Total Assists | Moneyline |
| --- | --- | --- |
| 805 | Over  4½  Assists | -115 |
| 806 | Under  4½  Assists | -115 |
| Rot | Giannis Antetokounmpo (MIL) Total Made 3 Point Field Goals | Moneyline |
| --- | --- | --- |
| 807 | Over  1½  3 Pt FGs | Ev |
| 808 | Under  1½  3 Pt FGs | -130 |
| Rot | Khris Middleton (MIL) Total Points | Moneyline |
| --- | --- | --- |
| 809 | Over  20½  Points | -130 |
| 810 | Under  20½  Points | Ev |
| Rot | Khris Middleton (MIL) Total Rebounds+Assists | Moneyline |
| --- | --- | --- |
| 811 | Over  10½  Rebs+Assists | Ev |
| 812 | Under  10½  Rebs+Assists | -130 |
| Rot | Khris Middleton (MIL) Total Made 3 Point Field Goals | Moneyline |
| --- | --- | --- |
| 813 | Over  2½  3 Pt FGs | -110 |
| 814 | Under  2½  3 Pt FGs | -120 |
| Rot | Donte DiVincenzo (MIL) Total Points | Moneyline |
| --- | --- | --- |
| 815 | Over  9½  Points | -110 |
| 816 | Under  9½  Points | -120 |
| Rot | Donte DiVincenzo (MIL) Total Made 3 Point Field Goals | Moneyline |
| --- | --- | --- |
| 817 | Over  1½  3 Pt FGs | +155 |
| 818 | Under  1½  3 Pt FGs | -185 |
| Rot | Bam Adebayo (MIA) Total Points | Moneyline |
| --- | --- | --- |
| 901 | Over  18½  Points | -130 |
| 902 | Under  18½  Points | Ev |
| Rot | Bam Adebayo (MIA) Total Rebounds | Moneyline |
| --- | --- | --- |
| 903 | Over  10½  Rebounds | -130 |
| 904 | Under  10½  Rebounds | Ev |
| Rot | Duncan Robinson (MIA) Total Points | Moneyline |
| --- | --- | --- |
| 905 | Over  14½  Points | -110 |
| 906 | Under  14½  Points | -120 |
| Rot | Duncan Robinson (MIA) Total Made 3 Point Field Goals | Moneyline |
| --- | --- | --- |
| 907 | Over  3½  3 Pt FGs | -130 |
| 908 | Under  3½  3 Pt FGs | Ev |
| Rot | First To Score | Moneyline |
| --- | --- | --- |
| 1999 | Bucks     | -145 |
| 2000 | Heat     | +115 |
| Rot | First To Score 20 Points | Moneyline |
| --- | --- | --- |
| 2003 | Bucks     | -170 |
| 2004 | Heat     | +140 |
| Rot | Largest Lead of the Game | Moneyline |
| --- | --- | --- |
| 2005 | Over  17½  Points | -115 |
| 2006 | Under  17½  Points | -115 |
| Rot | Double Result | Moneyline |
| --- | --- | --- |
| 2007 | Bucks - Bucks     | -125 |
| 2008 | Tie - Bucks     | +1800 |
| 2009 | Heat - Bucks     | +450 |
| 2010 | Bucks - Heat     | +600 |
| 2011 | Tie - Heat     | +3000 |
| 2012 | Heat - Heat     | +275 |
| Rot | Highest Scoring Quarter | Moneyline |
| --- | --- | --- |
| 2013 | 1st Quarter     | +280 |
| 2014 | 2nd Quarter     | +210 |
| 2015 | 3rd Quarter     | +280 |
| 2016 | 4th Quarter     | +250 |
| 2017 | Tie     | +1300 |
| Rot | Highest Scoring Half | Moneyline |
| --- | --- | --- |
| 2018 | 1st Half     | -110 |
| 2019 | 2nd Half     | -150 |
| 2020 | Tie     | +4500 |
| Rot | Winning Margin | Moneyline |
| --- | --- | --- |
| 2021 | Bucks to win by 1-2 pts     | +900 |
| 2022 | Bucks to win by 3-6 pts     | +450 |
| 2023 | Bucks to win by 7-9 pts     | +650 |
| 2024 | Bucks to win by 10-13 pts     | +550 |
| 2025 | Bucks to win by 14-16 pts     | +900 |
| 2026 | Bucks to win by 17-20 pts     | +900 |
| 2027 | Bucks to win by 21 or more pts     | +525 |
| 2028 | Heat to win by 1-2 pts     | +1000 |
| 2029 | Heat to win by 3-6 pts     | +650 |
| 2030 | Heat to win by 7-9 pts     | +1100 |
| 2031 | Heat to win by 10-13 pts     | +1200 |
| 2032 | Heat to win by 14-16 pts     | +2200 |
| 2033 | Heat to win by 17-20 pts     | +2200 |
| 2034 | Heat to win by 21 or more pts     | +2000 |
| Rot | Team with Highest Scoring Quarter | Moneyline |
| --- | --- | --- |
| 2035 | Bucks     | -155 |
| 2036 | Heat     | +150 |
| 2037 | Tie     | +600 |
| Rot | 1st Half Winning Margin | Moneyline |
| --- | --- | --- |
| 2038 | Bucks to win by 1-3 pts     | +500 |
| 2039 | Bucks to win by 4-6 pts     | +500 |
| 2040 | Bucks to win by 7-9 pts     | +600 |
| 2041 | Bucks to win by 10-12 pts     | +750 |
| 2042 | Bucks to win by 13-15 pts     | +1100 |
| 2043 | Bucks to win by 16 or more pts     | +800 |
| 2044 | Heat to win by 1-3 pts     | +550 |
| 2045 | Heat to win by 4-6 pts     | +700 |
| 2046 | Heat to win by 7-9 pts     | +1000 |
| 2047 | Heat to win by 10-12 pts     | +1500 |
| 2048 | Heat to win by 13-15 pts     | +2200 |
| 2049 | Heat to win by 16 or more pts     | +2200 |
| 2050 | Tie     | +1300 |
- Don Shapiro, Gambling911.com and The Associated Press