If the oddsmakers, the Milwaukee Bucks go home after Saturday night's Game 7 Playoffs series versus the Brooklyn Nets.  It is the home team Nets that come in as a -1.5 favorite, though they had been an overnight 1-point dog.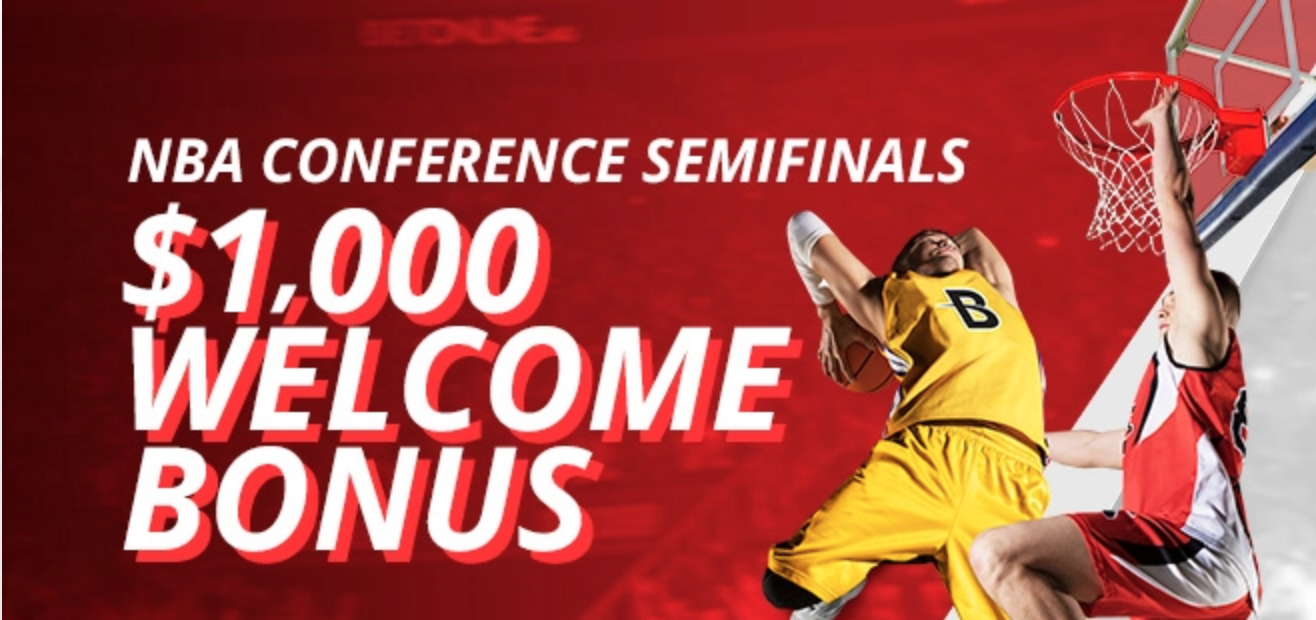 History may not be on the Nets side in this one.  Despite losing the last regular season meeting in Brooklyn, Milwaukee had won the previous eight games there.  Then again, the Nets did not have all the big stars they do now over that stretch.  Counting that last regular season loss, Milwaukee has gone 0-4 in Brooklyn.  Their closest loss during the Playoffs was by six points. 
The Bucks managed to force a Game 7 in Milwaukee with Khris Middleton scoring 38 points to lead his team to a 104-89 victory.
"He loves those moments," Bucks star power forward Giannis Antetokounmpo about his co-star Middleton to The Athletic's Eric Nehm. "He's never scared of those moments. It's been an amazing eight years now having him next to me because I know in games like this he's always ready. He's always going to give his best, everything he has."
Kevin Durant totaled 32 points in the loss for Brooklyn. 
Brooklyn ranks fifth in the NBA with 26.8 assists per game led by James Harden averaging 10.9.  Milwaukee remains the NBA leader with 37.8 defensive rebounds per game led by Giannis averaging 9.4.
Bucks-Nets Prop Bets Highlights
Antetokoumpo pays out $400 for every $100 bet should he score first and Durant pays out $450.
Durant and Harden each pay out $500 for the first three-point shot made.
A Bucks win by the original 1-point spread pays $1100 on a $100 bet.
Nets by 2 or fewer points pays out $600.
Bucks-Nets Full Breakdown of Prop Bets
Bucks @ Nets Sat, Jun 19, 2021 EST
| Rot | Player to score first | Moneyline |
| --- | --- | --- |
| 501 | Khris Middleton (MIL)     | +550 |
| 502 | Giannis Antetokoumpo (MIL)     | +400 |
| 503 | Jrue Holiday (MIL)     | +650 |
| 504 | Brook Lopez (MIL)     | +850 |
| 505 | P.J. Tucker (MIL)     | +1000 |
| 506 | Joe Harris (BKN)     | +750 |
| 507 | Blake Griffin (BKN)     | +800 |
| 508 | Jeff Green (BKN)     | +700 |
| 509 | Kevin Durant (BKN)     | +450 |
| 510 | James Harden (BKN)     | +650 |
| Rot | First MADE 3 Point Shot | Moneyline |
| --- | --- | --- |
| 521 | Kevin Durant (BKN)     | +500 |
| 522 | Khris Middleton (MIL)     | +450 |
| 523 | James Harden (BKN)     | +500 |
| 524 | Jrue Holiday (MIL)     | +650 |
| 525 | Joe Harris (BKN)     | +500 |
| 526 | Brook Lopez (MIL)     | +850 |
| 527 | Jeff Green (BKN)     | +700 |
| 528 | Giannis Antetokoumpo (MIL)     | +900 |
| 529 | Blake Griffin (BKN)     | +750 |
| 531 | PJ Tucker (MIL)     | +900 |
| Rot | 1st Quarter Giannis Antetokoumpo (MIL) Total Points | Moneyline |
| --- | --- | --- |
| 601 | Over  9  1st Quarter Points | -125 |
| 602 | Under  9  1st Quarter Points | -105 |
| Rot | 1st Quarter Khris Middleton (MIL) Total Points | Moneyline |
| --- | --- | --- |
| 603 | Over  6½  1st Quarter Points | +115 |
| 604 | Under  6½  1st Quarter Points | -145 |
| Rot | 1st Quarter Jrue Holiday (MIL) Total Points | Moneyline |
| --- | --- | --- |
| 605 | Over  6  1st Quarter Points | -105 |
| 606 | Under  6  1st Quarter Points | -125 |
| Rot | 1st Quarter Kevin Durant (BKN) Total Points | Moneyline |
| --- | --- | --- |
| 621 | Over  10½  1st Quarter Points | -115 |
| 622 | Under  10½  1st Quarter Points | -115 |
| Rot | 1st Quarter James Harden (BKN) Total Points | Moneyline |
| --- | --- | --- |
| 623 | Over  5½  1st Quarter Points | -115 |
| 624 | Under  5½  1st Quarter Points | -115 |
| Rot | 1st Quarter Jeff Green (BKN) Total Points | Moneyline |
| --- | --- | --- |
| 625 | Over  3½  1st Quarter Points | -140 |
| 626 | Under  3½  1st Quarter Points | +110 |
| Rot | Giannis Antetokoumpo (MIL) Total Points+Rebounds+Assists | Moneyline |
| --- | --- | --- |
| 701 | Over  53½  Pts+Rebs+Assists | -110 |
| 702 | Under  53½  Pts+Rebs+Assists | -120 |
| Rot | Giannis Antetokoumpo (MIL) Total Points+Rebounds | Moneyline |
| --- | --- | --- |
| 703 | Over  48½  Points+Rebounds | -110 |
| 704 | Under  48½  Points+Rebounds | -120 |
| Rot | Giannis Antetokoumpo (MIL) Total Points+Assists | Moneyline |
| --- | --- | --- |
| 705 | Over  38½  Points+Assists | -120 |
| 706 | Under  38½  Points+Assists | -110 |
| Rot | Giannis Antetokoumpo (MIL) Total Rebounds+Assists | Moneyline |
| --- | --- | --- |
| 707 | Over  19½  Rebounds+Assists | -110 |
| 708 | Under  19½  Rebounds+Assists | -120 |
| Rot | Giannis Antetokoumpo (MIL) Total Points | Moneyline |
| --- | --- | --- |
| 709 | Over  33½  Points | -120 |
| 710 | Under  33½  Points | -110 |
| Rot | Giannis Antetokoumpo (MIL) Total Points | Moneyline |
| --- | --- | --- |
| 711 | Over  42½  Points | +400 |
| 712 | Under  42½  Points | -600 |
| Rot | Giannis Antetokoumpo (MIL) Total Rebounds | Moneyline |
| --- | --- | --- |
| 713 | Over  14½  Rebounds | -105 |
| 714 | Under  14½  Rebounds | -125 |
| Rot | Giannis Antetokoumpo (MIL) Total Assists | Moneyline |
| --- | --- | --- |
| 715 | Over  4½  Assists | -135 |
| 716 | Under  4½  Assists | +105 |
| Rot | Giannis Antetokoumpo (MIL) Total Made 3 Point Field Goals | Moneyline |
| --- | --- | --- |
| 717 | Over  1½  3pt FGs | +140 |
| 718 | Under  1½  3pt FGs | -170 |
| Rot | Giannis Antetokoumpo (MIL) Total Steals+Blocks | Moneyline |
| --- | --- | --- |
| 719 | Over  2½  Steals+Blocks | +135 |
| 720 | Under  2½  Steals+Blocks | -165 |
| Rot | Giannis Antetokoumpo (MIL) Total Turnovers | Moneyline |
| --- | --- | --- |
| 721 | Over  3½  Turnovers | -120 |
| 722 | Under  3½  Turnovers | -110 |
| Rot | Giannis Antetokoumpo (MIL) Double Double | Moneyline |
| --- | --- | --- |
| 723 | Yes     | -1600 |
| 724 | No     | +750 |
| Rot | Jrue Holiday (MIL) Total Points+Rebounds+Assists | Moneyline |
| --- | --- | --- |
| 725 | Over  32½  Pts+Rebs+Assists | -120 |
| 726 | Under  32½  Pts+Rebs+Assists | -110 |
| Rot | Jrue Holiday (MIL) Total Points+Rebounds | Moneyline |
| --- | --- | --- |
| 727 | Over  25½  Points+Rebounds | -120 |
| 728 | Under  25½  Points+Rebounds | -110 |
| Rot | Jrue Holiday (MIL) Total Points+Assists | Moneyline |
| --- | --- | --- |
| 729 | Over  27½  Points+Assists | -110 |
| 730 | Under  27½  Points+Assists | -120 |
| Rot | Jrue Holiday (MIL) Total Rebounds+Assists | Moneyline |
| --- | --- | --- |
| 731 | Over  12½  Rebounds+Assists | -115 |
| 732 | Under  12½  Rebounds+Assists | -115 |
| Rot | Jrue Holiday (MIL) Total Points | Moneyline |
| --- | --- | --- |
| 733 | Over  20½  Points | -110 |
| 734 | Under  20½  Points | -120 |
| Rot | Jrue Holiday (MIL) Total Points | Moneyline |
| --- | --- | --- |
| 735 | Over  26½  Points | +375 |
| 736 | Under  26½  Points | -550 |
| Rot | Jrue Holiday (MIL) Total Rebounds | Moneyline |
| --- | --- | --- |
| 737 | Over  5½  Rebounds | -115 |
| 738 | Under  5½  Rebounds | -115 |
| Rot | Jrue Holiday (MIL) Total Assists | Moneyline |
| --- | --- | --- |
| 739 | Over  6½  Assists | -130 |
| 740 | Under  6½  Assists | Ev |
| Rot | Jrue Holiday (MIL) Total Made 3 Point Field Goals | Moneyline |
| --- | --- | --- |
| 741 | Over  2½  3pt FGs | +145 |
| 742 | Under  2½  3pt FGs | -175 |
| Rot | Jrue Holiday (MIL) Total Steals+Blocks | Moneyline |
| --- | --- | --- |
| 743 | Over  1½  Steals+Blocks | -180 |
| 744 | Under  1½  Steals+Blocks | +150 |
| Rot | Jrue Holiday (MIL) Total Turnovers | Moneyline |
| --- | --- | --- |
| 745 | Over  2½  Turnovers | -115 |
| 746 | Under  2½  Turnovers | -115 |
| Rot | Jrue Holiday (MIL) Double Double | Moneyline |
| --- | --- | --- |
| 747 | Yes     | +325 |
| 748 | No     | -450 |
| Rot | Khris Middleton (MIL) Total Points+Rebounds+Assists | Moneyline |
| --- | --- | --- |
| 749 | Over  36½  Pts+Rebs+Assists | -120 |
| 750 | Under  36½  Pts+Rebs+Assists | -110 |
| Rot | Khris Middleton (MIL) Total Points+Rebounds | Moneyline |
| --- | --- | --- |
| 751 | Over  32½  Points+Rebounds | -110 |
| 752 | Under  32½  Points+Rebounds | -120 |
| Rot | Khris Middleton (MIL) Total Points+Assists | Moneyline |
| --- | --- | --- |
| 753 | Over  29½  Points+Assists | -115 |
| 754 | Under  29½  Points+Assists | -115 |
| Rot | Khris Middleton (MIL) Total Rebounds+Assists | Moneyline |
| --- | --- | --- |
| 755 | Over  11½  Rebounds+Assists | -120 |
| 756 | Under  11½  Rebounds+Assists | -110 |
| Rot | Khris Middleton (MIL) Total Points | Moneyline |
| --- | --- | --- |
| 757 | Over  25½  Points | -105 |
| 758 | Under  25½  Points | -125 |
| Rot | Khris Middleton (MIL) Total Points | Moneyline |
| --- | --- | --- |
| 759 | Over  30½  Points | +350 |
| 760 | Under  30½  Points | -500 |
| Rot | Khris Middleton (MIL) Total Rebounds | Moneyline |
| --- | --- | --- |
| 761 | Over  6½  Rebounds | -140 |
| 762 | Under  6½  Rebounds | +110 |
| Rot | Khris Middleton (MIL) Total Assists | Moneyline |
| --- | --- | --- |
| 763 | Over  4½  Assists | -115 |
| 764 | Under  4½  Assists | -115 |
| Rot | Khris Middleton (MIL) Total Made 3 Point Field Goals | Moneyline |
| --- | --- | --- |
| 765 | Over  3½  3pt FGs | +140 |
| 766 | Under  3½  3pt FGs | -170 |
| Rot | Khris Middleton (MIL) Total Steals+Blocks | Moneyline |
| --- | --- | --- |
| 767 | Over  1½  Steals+Blocks | +105 |
| 768 | Under  1½  Steals+Blocks | -135 |
| Rot | Khris Middleton (MIL) Total Turnovers | Moneyline |
| --- | --- | --- |
| 769 | Over  2½  Turnovers | -150 |
| 770 | Under  2½  Turnovers | +120 |
| Rot | Khris Middleton (MIL) Double Double | Moneyline |
| --- | --- | --- |
| 771 | Yes     | +365 |
| 772 | No     | -515 |
| Rot | Brook Lopez (MIL) Total Points+Rebounds+Assists | Moneyline |
| --- | --- | --- |
| 773 | Over  19½  Pts+Rebs+Assists | -120 |
| 774 | Under  19½  Pts+Rebs+Assists | -110 |
| Rot | Brook Lopez (MIL) Total Points+Rebounds | Moneyline |
| --- | --- | --- |
| 775 | Over  19½  Points+Rebounds | -115 |
| 776 | Under  19½  Points+Rebounds | -115 |
| Rot | Brook Lopez (MIL) Total Points+Assists | Moneyline |
| --- | --- | --- |
| 777 | Over  13½  Points+Assists | -115 |
| 778 | Under  13½  Points+Assists | -115 |
| Rot | Brook Lopez (MIL) Total Rebounds+Assists | Moneyline |
| --- | --- | --- |
| 779 | Over  6½  Rebounds+Assists | -120 |
| 780 | Under  6½  Rebounds+Assists | -110 |
| Rot | Brook Lopez (MIL) Total Points | Moneyline |
| --- | --- | --- |
| 781 | Over  13½  Points | -110 |
| 782 | Under  13½  Points | -120 |
| Rot | Brook Lopez (MIL) Total Points | Moneyline |
| --- | --- | --- |
| 783 | Over  19½  Points | +375 |
| 784 | Under  19½  Points | -550 |
| Rot | Brook Lopez (MIL) Total Rebounds | Moneyline |
| --- | --- | --- |
| 785 | Over  6½  Rebounds | +110 |
| 786 | Under  6½  Rebounds | -140 |
| Rot | Brook Lopez (MIL) Total Assists | Moneyline |
| --- | --- | --- |
| 787 | Over  ½  Assists | +140 |
| 788 | Under  ½  Assists | -170 |
| Rot | Brook Lopez (MIL) Total Made 3 Point Field Goals | Moneyline |
| --- | --- | --- |
| 789 | Over  1½  3pt FGs | +140 |
| 790 | Under  1½  3pt FGs | -170 |
| Rot | Brook Lopez (MIL) Total Steals+Blocks | Moneyline |
| --- | --- | --- |
| 791 | Over  1½  Steals+Blocks | -155 |
| 792 | Under  1½  Steals+Blocks | +125 |
| Rot | Brook Lopez (MIL) Total Turnovers | Moneyline |
| --- | --- | --- |
| 793 | Over  ½  Turnovers | -185 |
| 794 | Under  ½  Turnovers | +155 |
| Rot | Brook Lopez (MIL) Double Double | Moneyline |
| --- | --- | --- |
| 795 | Yes     | +1050 |
| 796 | No     | -2200 |
| Rot | P.J. Tucker (MIL) Total Points+Rebounds+Assists | Moneyline |
| --- | --- | --- |
| 797 | Over  10½  Pts+Rebs+Assists | -110 |
| 798 | Under  10½  Pts+Rebs+Assists | -120 |
| Rot | P.J. Tucker (MIL) Total Points+Rebounds | Moneyline |
| --- | --- | --- |
| 799 | Over  9½  Points+Rebounds | -110 |
| 800 | Under  9½  Points+Rebounds | -120 |
| Rot | P.J. Tucker (MIL) Total Points+Assists | Moneyline |
| --- | --- | --- |
| 801 | Over  5½  Points+Assists | -115 |
| 802 | Under  5½  Points+Assists | -115 |
| Rot | P.J. Tucker (MIL) Total Rebounds+Assists | Moneyline |
| --- | --- | --- |
| 803 | Over  5½  Rebounds+Assists | -125 |
| 804 | Under  5½  Rebounds+Assists | -105 |
| Rot | P.J. Tucker (MIL) Total Points | Moneyline |
| --- | --- | --- |
| 805 | Over  4½  Points | -110 |
| 806 | Under  4½  Points | -120 |
| Rot | P.J. Tucker (MIL) Total Points | Moneyline |
| --- | --- | --- |
| 807 | Over  8½  Points | +350 |
| 808 | Under  8½  Points | -500 |
| Rot | P.J. Tucker (MIL) Total Rebounds | Moneyline |
| --- | --- | --- |
| 809 | Over  4½  Rebounds | -120 |
| 810 | Under  4½  Rebounds | -110 |
| Rot | P.J. Tucker (MIL) Total Assists | Moneyline |
| --- | --- | --- |
| 811 | Over  ½  Assists | -230 |
| 812 | Under  ½  Assists | +190 |
| Rot | P.J. Tucker (MIL) Total Made 3 Point Field Goals | Moneyline |
| --- | --- | --- |
| 813 | Over  ½  3pt FGs | -180 |
| 814 | Under  ½  3pt FGs | +150 |
| Rot | P.J. Tucker (MIL) Total Steals+Blocks | Moneyline |
| --- | --- | --- |
| 815 | Over  ½  Steals+Blocks | -235 |
| 816 | Under  ½  Steals+Blocks | +195 |
| Rot | P.J. Tucker (MIL) Total Turnovers | Moneyline |
| --- | --- | --- |
| 817 | Over  ½  Turnovers | -115 |
| 818 | Under  ½  Turnovers | -115 |
| Rot | P.J. Tucker (MIL) Double Double | Moneyline |
| --- | --- | --- |
| 819 | Yes     | +2000 |
| 820 | No     | -10000 |
| Rot | Pat Connaughton (MIL) Total Points+Rebounds+Assists | Moneyline |
| --- | --- | --- |
| 821 | Over  10½  Pts+Rebs+Assists | -120 |
| 822 | Under  10½  Pts+Rebs+Assists | -110 |
| Rot | Pat Connaughton (MIL) Total Points+Rebounds | Moneyline |
| --- | --- | --- |
| 823 | Over  9½  Points+Rebounds | -120 |
| 824 | Under  9½  Points+Rebounds | -110 |
| Rot | Pat Connaughton (MIL) Total Points+Assists | Moneyline |
| --- | --- | --- |
| 825 | Over  6½  Points+Assists | -120 |
| 826 | Under  6½  Points+Assists | -110 |
| Rot | Pat Connaughton (MIL) Total Rebounds+Assists | Moneyline |
| --- | --- | --- |
| 827 | Over  4½  Rebounds+Assists | -125 |
| 828 | Under  4½  Rebounds+Assists | -105 |
| Rot | Pat Connaughton (MIL) Total Points | Moneyline |
| --- | --- | --- |
| 829 | Over  5½  Points | -125 |
| 830 | Under  5½  Points | -105 |
| Rot | Pat Connaughton (MIL) Total Points | Moneyline |
| --- | --- | --- |
| 831 | Over  10½  Points | +375 |
| 832 | Under  10½  Points | -550 |
| Rot | Pat Connaughton (MIL) Total Rebounds | Moneyline |
| --- | --- | --- |
| 833 | Over  4½  Rebounds | +115 |
| 834 | Under  4½  Rebounds | -145 |
| Rot | Pat Connaughton (MIL) Total Assists | Moneyline |
| --- | --- | --- |
| 835 | Over  ½  Assists | -145 |
| 836 | Under  ½  Assists | +115 |
| Rot | Pat Connaughton (MIL) Total Made 3 Point Field Goals | Moneyline |
| --- | --- | --- |
| 837 | Over  1½  3pt FGs | +145 |
| 838 | Under  1½  3pt FGs | -175 |
| Rot | Pat Connaughton (MIL) Total Steals+Blocks | Moneyline |
| --- | --- | --- |
| 839 | Over  ½  Steals+Blocks | -145 |
| 840 | Under  ½  Steals+Blocks | +115 |
| Rot | Pat Connaughton (MIL) Total Turnovers | Moneyline |
| --- | --- | --- |
| 841 | Over  ½  Turnovers | +135 |
| 842 | Under  ½  Turnovers | -165 |
| Rot | Kevin Durant (BKN) Total Points+Rebounds+Assists | Moneyline |
| --- | --- | --- |
| 851 | Over  52½  Pts+Rebs+Assists | -115 |
| 852 | Under  52½  Pts+Rebs+Assists | -115 |
| Rot | Kevin Durant (BKN) Total Points+Rebounds | Moneyline |
| --- | --- | --- |
| 853 | Over  46½  Points+Rebounds | -120 |
| 854 | Under  46½  Points+Rebounds | -110 |
| Rot | Kevin Durant (BKN) Total Points+Assists | Moneyline |
| --- | --- | --- |
| 855 | Over  41½  Points+Assists | -115 |
| 856 | Under  41½  Points+Assists | -115 |
| Rot | Kevin Durant (BKN) Total Rebounds+Assists | Moneyline |
| --- | --- | --- |
| 857 | Over  16½  Rebounds+Assists | -125 |
| 858 | Under  16½  Rebounds+Assists | -105 |
| Rot | Kevin Durant (BKN) Total Points | Moneyline |
| --- | --- | --- |
| 859 | Over  35½  Points | -115 |
| 860 | Under  35½  Points | -115 |
| Rot | Kevin Durant (BKN) Total Points | Moneyline |
| --- | --- | --- |
| 861 | Over  44½  Points | +350 |
| 862 | Under  44½  Points | -500 |
| Rot | Kevin Durant (BKN) Total Rebounds | Moneyline |
| --- | --- | --- |
| 863 | Over  11½  Rebounds | -110 |
| 864 | Under  11½  Rebounds | -120 |
| Rot | Kevin Durant (BKN) Total Assists | Moneyline |
| --- | --- | --- |
| 865 | Over  5½  Assists | -115 |
| 866 | Under  5½  Assists | -115 |
| Rot | Kevin Durant (BKN) Total Made 3 Point Field Goals | Moneyline |
| --- | --- | --- |
| 867 | Over  2½  3pt FGs | -170 |
| 868 | Under  2½  3pt FGs | +140 |
| Rot | Kevin Durant (BKN) Total Steals+Blocks | Moneyline |
| --- | --- | --- |
| 869 | Over  2½  Steals+Blocks | -120 |
| 870 | Under  2½  Steals+Blocks | -110 |
| Rot | Kevin Durant (BKN) Total Turnovers | Moneyline |
| --- | --- | --- |
| 871 | Over  3½  Turnovers | -135 |
| 872 | Under  3½  Turnovers | +105 |
| Rot | Kevin Durant (BKN) Double Double | Moneyline |
| --- | --- | --- |
| 873 | Yes     | -300 |
| 874 | No     | +225 |
| Rot | James Harden (BKN) Total Points+Rebounds+Assists | Moneyline |
| --- | --- | --- |
| 875 | Over  34½  Pts+Rebs+Assists | -115 |
| 876 | Under  34½  Pts+Rebs+Assists | -115 |
| Rot | James Harden (BKN) Total Points+Rebounds | Moneyline |
| --- | --- | --- |
| 877 | Over  26½  Points+Rebounds | -115 |
| 878 | Under  26½  Points+Rebounds | -115 |
| Rot | James Harden (BKN) Total Points+Assists | Moneyline |
| --- | --- | --- |
| 879 | Over  27½  Points+Assists | -120 |
| 880 | Under  27½  Points+Assists | -110 |
| Rot | James Harden (BKN) Total Rebounds+Assists | Moneyline |
| --- | --- | --- |
| 881 | Over  15½  Rebounds+Assists | -110 |
| 882 | Under  15½  Rebounds+Assists | -120 |
| Rot | James Harden (BKN) Total Points | Moneyline |
| --- | --- | --- |
| 883 | Over  19½  Points | -125 |
| 884 | Under  19½  Points | -105 |
| Rot | James Harden (BKN) Total Points | Moneyline |
| --- | --- | --- |
| 885 | Over  29½  Points | +400 |
| 886 | Under  29½  Points | -600 |
| Rot | James Harden (BKN) Total Rebounds | Moneyline |
| --- | --- | --- |
| 887 | Over  6½  Rebounds | -120 |
| 888 | Under  6½  Rebounds | -110 |
| Rot | James Harden (BKN) Total Assists | Moneyline |
| --- | --- | --- |
| 889 | Over  8½  Assists | -105 |
| 890 | Under  8½  Assists | -125 |
| Rot | James Harden (BKN) Total Made 3 Point Field Goals | Moneyline |
| --- | --- | --- |
| 891 | Over  2½  3pt FGs | -140 |
| 892 | Under  2½  3pt FGs | +110 |
| Rot | James Harden (BKN) Total Steals+Blocks | Moneyline |
| --- | --- | --- |
| 893 | Over  1½  Steals+Blocks | -145 |
| 894 | Under  1½  Steals+Blocks | +115 |
| Rot | James Harden (BKN) Total Turnovers | Moneyline |
| --- | --- | --- |
| 895 | Over  3½  Turnovers | -145 |
| 896 | Under  3½  Turnovers | +115 |
| Rot | James Harden (BKN) Double Double | Moneyline |
| --- | --- | --- |
| 897 | Yes     | +130 |
| 898 | No     | -160 |
| Rot | Jeff Green (BKN) Total Points+Rebounds+Assists | Moneyline |
| --- | --- | --- |
| 899 | Over  20½  Pts+Rebs+Assists | -110 |
| 900 | Under  20½  Pts+Rebs+Assists | -120 |
| Rot | Jeff Green (BKN) Total Points+Rebounds | Moneyline |
| --- | --- | --- |
| 901 | Over  18½  Points+Rebounds | -115 |
| 902 | Under  18½  Points+Rebounds | -115 |
| Rot | Jeff Green (BKN) Total Points+Assists | Moneyline |
| --- | --- | --- |
| 903 | Over  15½  Points+Assists | -115 |
| 904 | Under  15½  Points+Assists | -115 |
| Rot | Jeff Green (BKN) Total Rebounds+Assists | Moneyline |
| --- | --- | --- |
| 905 | Over  6½  Rebounds+Assists | -110 |
| 906 | Under  6½  Rebounds+Assists | -120 |
| Rot | Jeff Green (BKN) Total Points | Moneyline |
| --- | --- | --- |
| 907 | Over  13½  Points | -115 |
| 908 | Under  13½  Points | -115 |
| Rot | Jeff Green (BKN) Total Points | Moneyline |
| --- | --- | --- |
| 909 | Over  20½  Points | +400 |
| 910 | Under  20½  Points | -600 |
| Rot | Jeff Green (BKN) Total Rebounds | Moneyline |
| --- | --- | --- |
| 911 | Over  4½  Rebounds | -125 |
| 912 | Under  4½  Rebounds | -105 |
| Rot | Jeff Green (BKN) Total Assists | Moneyline |
| --- | --- | --- |
| 913 | Over  1½  Assists | -110 |
| 914 | Under  1½  Assists | -120 |
| Rot | Jeff Green (BKN) Total Made 3 Point Field Goals | Moneyline |
| --- | --- | --- |
| 915 | Over  2½  3pt FGs | +135 |
| 916 | Under  2½  3pt FGs | -165 |
| Rot | Jeff Green (BKN) Total Steals+Blocks | Moneyline |
| --- | --- | --- |
| 917 | Over  ½  Steals+Blocks | -235 |
| 918 | Under  ½  Steals+Blocks | +195 |
| Rot | Jeff Green (BKN) Total Turnovers | Moneyline |
| --- | --- | --- |
| 919 | Over  ½  Turnovers | -160 |
| 920 | Under  ½  Turnovers | +130 |
| Rot | Jeff Green (BKN) Double Double | Moneyline |
| --- | --- | --- |
| 921 | Yes     | +1500 |
| 922 | No     | -6500 |
| Rot | Blake Griffin (BKN) Total Points+Rebounds+Assists | Moneyline |
| --- | --- | --- |
| 923 | Over  20½  Pts+Rebs+Assists | -115 |
| 924 | Under  20½  Pts+Rebs+Assists | -115 |
| Rot | Blake Griffin (BKN) Total Points+Rebounds | Moneyline |
| --- | --- | --- |
| 925 | Over  18½  Points+Rebounds | -115 |
| 926 | Under  18½  Points+Rebounds | -115 |
| Rot | Blake Griffin (BKN) Total Points+Assists | Moneyline |
| --- | --- | --- |
| 927 | Over  13½  Points+Assists | -115 |
| 928 | Under  13½  Points+Assists | -115 |
| Rot | Blake Griffin (BKN) Total Rebounds+Assists | Moneyline |
| --- | --- | --- |
| 929 | Over  8½  Rebounds+Assists | Ev |
| 930 | Under  8½  Rebounds+Assists | -130 |
| Rot | Blake Griffin (BKN) Total Points | Moneyline |
| --- | --- | --- |
| 931 | Over  11½  Points | -120 |
| 932 | Under  11½  Points | -110 |
| Rot | Blake Griffin (BKN) Total Points | Moneyline |
| --- | --- | --- |
| 933 | Over  18½  Points | +350 |
| 934 | Under  18½  Points | -500 |
| Rot | Blake Griffin (BKN) Total Rebounds | Moneyline |
| --- | --- | --- |
| 935 | Over  6½  Rebounds | -110 |
| 936 | Under  6½  Rebounds | -120 |
| Rot | Blake Griffin (BKN) Total Assists | Moneyline |
| --- | --- | --- |
| 937 | Over  1½  Assists | -135 |
| 938 | Under  1½  Assists | +105 |
| Rot | Blake Griffin (BKN) Total Made 3 Point Field Goals | Moneyline |
| --- | --- | --- |
| 939 | Over  1½  3pt FGs | -110 |
| 940 | Under  1½  3pt FGs | -120 |
| Rot | Blake Griffin (BKN) Total Steals+Blocks | Moneyline |
| --- | --- | --- |
| 941 | Over  1½  Steals+Blocks | Ev |
| 942 | Under  1½  Steals+Blocks | -130 |
| Rot | Blake Griffin (BKN) Total Turnovers | Moneyline |
| --- | --- | --- |
| 943 | Over  ½  Turnovers | -135 |
| 944 | Under  ½  Turnovers | +105 |
| Rot | Blake Griffin (BKN) Double Double | Moneyline |
| --- | --- | --- |
| 945 | Yes     | +700 |
| 946 | No     | -1400 |
| Rot | Joe Harris (BKN) Total Points+Rebounds+Assists | Moneyline |
| --- | --- | --- |
| 947 | Over  18½  Pts+Rebs+Assists | -115 |
| 948 | Under  18½  Pts+Rebs+Assists | -115 |
| Rot | Joe Harris (BKN) Total Points+Rebounds | Moneyline |
| --- | --- | --- |
| 949 | Over  16½  Points+Rebounds | -120 |
| 950 | Under  16½  Points+Rebounds | -110 |
| Rot | Joe Harris (BKN) Total Points+Assists | Moneyline |
| --- | --- | --- |
| 951 | Over  14½  Points+Assists | -115 |
| 952 | Under  14½  Points+Assists | -115 |
| Rot | Joe Harris (BKN) Total Rebounds+Assists | Moneyline |
| --- | --- | --- |
| 953 | Over  5½  Rebounds+Assists | +115 |
| 954 | Under  5½  Rebounds+Assists | -145 |
| Rot | Joe Harris (BKN) Total Points | Moneyline |
| --- | --- | --- |
| 955 | Over  13½  Points | Ev |
| 956 | Under  13½  Points | -130 |
| Rot | Joe Harris (BKN) Total Points | Moneyline |
| --- | --- | --- |
| 957 | Over  19½  Points | +375 |
| 958 | Under  19½  Points | -550 |
| Rot | Joe Harris (BKN) Total Rebounds | Moneyline |
| --- | --- | --- |
| 959 | Over  3½  Rebounds | -130 |
| 960 | Under  3½  Rebounds | Ev |
| Rot | Joe Harris (BKN) Total Assists | Moneyline |
| --- | --- | --- |
| 961 | Over  1½  Assists | +130 |
| 962 | Under  1½  Assists | -160 |
| Rot | Joe Harris (BKN) Total Made 3 Point Field Goals | Moneyline |
| --- | --- | --- |
| 963 | Over  2½  3pt FGs | -165 |
| 964 | Under  2½  3pt FGs | +135 |
| Rot | Joe Harris (BKN) Total Steals+Blocks | Moneyline |
| --- | --- | --- |
| 965 | Over  ½  Steals+Blocks | -135 |
| 966 | Under  ½  Steals+Blocks | +105 |
| Rot | Joe Harris (BKN) Total Turnovers | Moneyline |
| --- | --- | --- |
| 967 | Over  ½  Turnovers | -160 |
| 968 | Under  ½  Turnovers | +130 |
| Rot | First To Score | Moneyline |
| --- | --- | --- |
| 2001 | Bucks     | -150 |
| 2002 | Nets     | +120 |
| Rot | First To Score 10 Points | Moneyline |
| --- | --- | --- |
| 2003 | Bucks     | +105 |
| 2004 | Nets     | -135 |
| Rot | First To Score 20 Points | Moneyline |
| --- | --- | --- |
| 2005 | Bucks     | +110 |
| 2006 | Nets     | -140 |
| Rot | Largest Lead of the Game | Moneyline |
| --- | --- | --- |
| 2007 | Over  17½  Points | +120 |
| 2008 | Under  17½  Points | -150 |
| Rot | Winning Margin | Moneyline |
| --- | --- | --- |
| 2009 | Bucks to win by 1-2 pts     | +1100 |
| 2010 | Bucks to win by 3-6 pts     | +600 |
| 2011 | Bucks to win by 7-9 pts     | +900 |
| 2012 | Bucks to win by 10-13 pts     | +900 |
| 2013 | Bucks to win by 14-16 pts     | +1600 |
| 2014 | Bucks to win by 17-20 pts     | +1600 |
| 2015 | Bucks to win by 21 or more pts     | +1000 |
| 2016 | Nets to win by 1-2 pts     | +1100 |
| 2017 | Nets to win by 3-6 pts     | +600 |
| 2018 | Nets to win by 7-9 pts     | +900 |
| 2019 | Nets to win by 10-13 pts     | +850 |
| 2020 | Nets to win by 14-16 pts     | +1600 |
| 2021 | Nets to win by 17-20 pts     | +1600 |
| 2022 | Nets to win by 21 or more pts     | +725 |
| Rot | Double Result | Moneyline |
| --- | --- | --- |
| 2023 | Bucks - Bucks     | +170 |
| 2024 | Tie - Bucks     | +2200 |
| 2025 | Nets - Bucks     | +550 |
| 2026 | Bucks - Nets     | +550 |
| 2027 | Tie - Nets     | +2200 |
| 2028 | Nets - Nets     | +160 |
| Rot | Highest Scoring Half | Moneyline |
| --- | --- | --- |
| 2029 | 1st Half     | Ev |
| 2030 | 2nd Half     | -140 |
| 2031 | Tie     | +5000 |
| Rot | Highest Scoring Quarter | Moneyline |
| --- | --- | --- |
| 2032 | 1st Quarter     | +300 |
| 2033 | 2nd Quarter     | +375 |
| 2034 | 3rd Quarter     | +240 |
| 2035 | 4th Quarter     | +210 |
| 2036 | Tie     | +1400 |
| Rot | Team with Highest Scoring Quarter | Moneyline |
| --- | --- | --- |
| 2037 | Bucks     | +110 |
| 2038 | Nets     | Ev |
| 2039 | Tie     | +650 |
| Rot | 1st Quarter Margin of Victory | Moneyline |
| --- | --- | --- |
| 2040 | Bucks To Win By 3 or More Points     | +165 |
| 2041 | Nets To Win By 3 or More Points     | +130 |
| 2042 | Any Other Result     | +240 |
| Rot | 2nd Quarter Margin of Victory | Moneyline |
| --- | --- | --- |
| 2043 | Bucks To Win By 3 or More Points     | +155 |
| 2044 | Nets To Win By 3 or More Points     | +140 |
| 2045 | Any Other Result     | +240 |
| Rot | 3rd Quarter Margin of Victory | Moneyline |
| --- | --- | --- |
| 2046 | Bucks To Win By 3 or More Points     | +155 |
| 2047 | Nets To Win By 3 or More Points     | +140 |
| 2048 | Any Other Result     | +240 |
| Rot | 4th Quarter Margin of Victory | Moneyline |
| --- | --- | --- |
| 2049 | Bucks To Win By 3 or More Points     | +155 |
| 2050 | Nets To Win By 3 or More Points     | +140 |
| 2051 | Any Other Result     | +240 |
| Rot | 1st Half Winning Margin | Moneyline |
| --- | --- | --- |
| 2052 | Bucks to win by 1-3 pts     | +550 |
| 2053 | Bucks to win by 4-6 pts     | +600 |
| 2054 | Bucks to win by 7-9 pts     | +800 |
| 2055 | Bucks to win by 10-12 pts     | +1100 |
| 2056 | Bucks to win by 13-15 pts     | +1800 |
| 2057 | Bucks to win by 16 or more pts     | +1600 |
| 2058 | Nets to win by 1-3 pts     | +550 |
| 2059 | Nets to win by 4-6 pts     | +600 |
| 2060 | Nets to win by 7-9 pts     | +800 |
| 2061 | Nets to win by 10-12 pts     | +1100 |
| 2062 | Nets to win by 13-15 pts     | +1800 |
| 2063 | Nets to win by 16 or more pts     | +1600 |
| 2064 | Tie     | +1400 |
| Rot | Game Total Odd/Even | Moneyline |
| --- | --- | --- |
| 2065 | Odd     | -115 |
| 2066 | Even     | -115 |
| Rot | Last To Score | Moneyline |
| --- | --- | --- |
| 2067 | Bucks     | -115 |
| 2068 | Nets     | -115 |
| Rot | 1st Quarter Winning Margin | Moneyline |
| --- | --- | --- |
| 2072 | Bucks to win by 1-2 pts     | +700 |
| 2073 | Bucks to win by 3-4 pts     | +750 |
| 2074 | Bucks to win by 5-6 pts     | +900 |
| 2075 | Bucks to win by 7-8 pts     | +1200 |
| 2076 | Bucks to win by 9-10 pts     | +1600 |
| 2077 | Bucks to win by 11 or more pts     | +1000 |
| 2078 | Nets to win by 1-2 pts     | +650 |
| 2079 | Nets to win by 3-4 pts     | +700 |
| 2080 | Nets to win by 5-6 pts     | +850 |
| 2081 | Nets to win by 7-8 pts     | +1000 |
| 2082 | Nets to win by 9-10 pts     | +1400 |
| 2083 | Nets to win by 11 or more pts     | +800 |
| 2084 | Tie     | +1100 |
- Tyrone Black, Gambling911.com