Super Tuesday has come and almost gone and the big news of the night: Former US Vice President Joe Biden has come from the ashes, winning the Southeast states in a dominant fashion and outperforming in states where Vermont Senator was more favored (i.e. Maine, Minnesota, Massachusetts).

*Now Celebrating 21 Years in Business
*50% signup bonus up to $1000
*Huge menu of eSports betting options including outrights
*Available most US states (NJ prohibited)
*Watch for top Bitcoin bonuses
*True dime line in Baseball up to -170
*$55 minimum to open account
*Highest credit card acceptance rate
LEARN MORE HERE
BetOnline had pulled the odds on the Democratic nomination win but the odds to win the US Presidential Election have Donald Trump still serving a second term at -150 but Biden is five points ahead of Sanders at 2/1 versus 7/1.
Fourteen states and one territory will hold nominating contests for the Democratic Party candidate for president on Tuesday.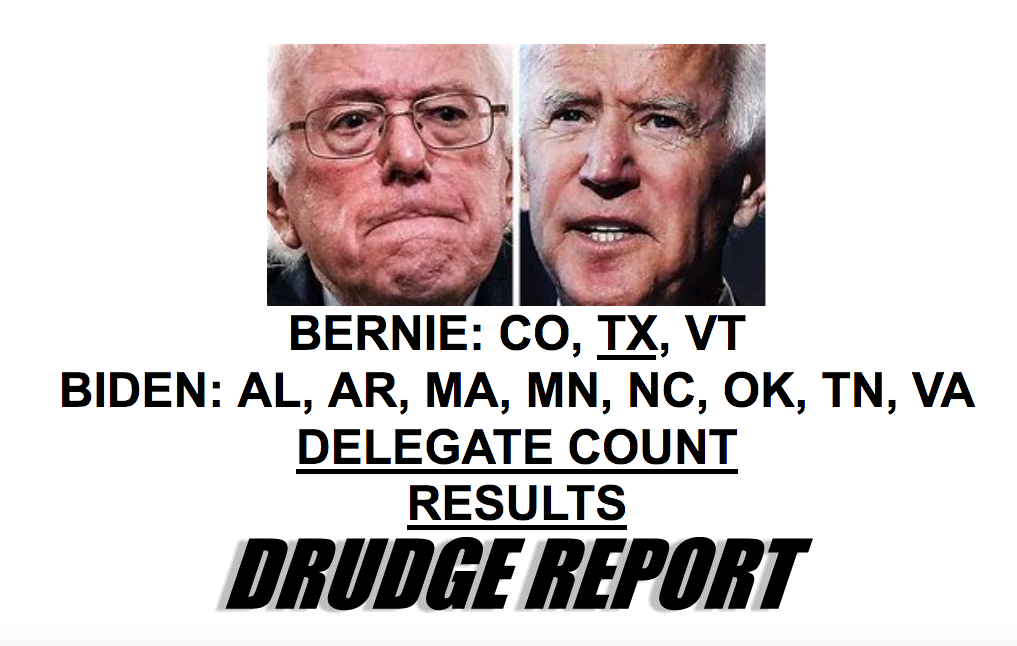 Former Vice President Joe Biden was declared the winner of the Minnesota Democratic presidential primary on Tuesday night.  He was not even listed among the top two favorites as of this past weekend.  That state's Senator Amy Klobuchar had dropped out of the race.  She and Sanders were both favorites.    
Biden had also won Virginia, North Carolina, Alabama, Tennessee, Arkansas and Oklahoma.
U.S. Politics
Odds to Win the Presidential Election
1951     Donald Trump         -150     
1954     Joe Biden         +200     
1952     Bernie Sanders         +700     
1953     Michael Bloomberg         +2500     
1957     Elizabeth Warren         +10000     
1959     Hillary Clinton         +10000
- Gilbert Horowitz, Gambling911.com