Amazon has selected DraftKings as its exclusive pregame and in-game odds provider for Thursday Night Football.  The deal will have 15 games broadcast in 2022 then extends another ten seasons, though the future schedule is not yet announced.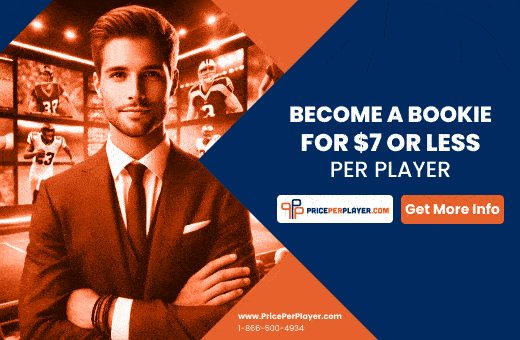 "The NFL season is the most active time of year for our customers, so collaborating with one of the world's leading technology brands in order to offer engaging content to viewers of TNF on Prime Video is a tremendous opportunity for DraftKings," said Stephanie Sherman, Chief Marketing Officer of DraftKings. "Prime Video is an innovator in live content and we both have a similar focus on constantly improving our customers' experiences. We look forward to working with Amazon to bring millions of viewers a premium and enhanced experience during TNF on Prime Video all season long and for years to come."
In addition to the odds, sports betting insights will also be incorporated into games. Same-game parlays will also be a key feature.
"We are thrilled to collaborate with DraftKings to bring fans more insights and excitement as part of the TNF viewing experience," said Danielle Carney, Head of NFL Sales, Amazon Ads. "DraftKings content will contribute to lively pregame discussions, fan engagement and, perhaps, some bold predictions from our on-air talent."
The Amazon Thursday night broadcasts commence September 15, 2022 when the Los Angeles Chargers face the Kansas City Chiefs.
Amazon was originally supposed to begin streaming games in 2023.  The company, which made history by becoming the first all-streaming provider to agree to carry a weekly package of NFL games. is paying $1 billion per year to exclusively stream NFL games outside of local broadcast networks.
"We look forward to bringing Thursday Night Football exclusively to Prime members in 2022, a year earlier than previously announced," said Marie Donoghue, vice president of global sports video at Amazon, in a statement. "This expedited deal is an immediate differentiator for us as a service, as it gives Prime members exclusive access to the most popular sport in the United States."
Amazon is hopeful that "Thursday Night Football" will ensure people continue paying for Prime, the company's free-shipping subscription service.
- Aaron Goldstein, Gambling911.com