We really like Alabama in their game against undefeated Tennessee Saturday night in college basketball. 
Start Your Own Sportsbook Today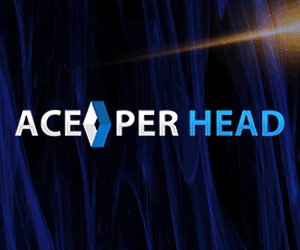 *6 weeks free trial - test drive - best in the biz
*Deposit with Bitcoin - They'll double it!
*Get your own domain, customized website, logo
*Switch in under an hour, earn mrore $$ for doing so
*Odds featured on DonBest.com
*Thousands of betting options daily + live in-play
*Easy and discreet payment options include gift cards
*Walmart gift cards also accepted


Start Earning Money From Your Sheet Here
Alabama has covered the spread using the current +10 number the last six games versus Tennessee and nine of the last ten.
The Crimson Tide's last two losses overall were also within this 10-point spread.
We would caution that the Vols last five wins overall have been absolute blowouts.  But for how long would that continue?  Especially against a team it has played in close games.
Jahvon Quinerly scored 24 points off the bench and John Petty Jr. scored 13, and Alabama beat Mississippi 82-64 on Tuesday night in a Southeastern Conference opener for both teams.
Santiago Vescovi scored 15 points and Yves Pons and Jaden Springer added 13 apiece as No. 7 Tennessee blitzed No. 12 Missouri 73-53 on Wednesday night in the Southeastern Conference opener for both teams.
Gambling911.com Pick: Alabama Crimson Tide +10 (vs. Tennessee)
RECORD UPDATED JANUARY 2, 2021 9:49 pm ET
OVERALL NBA RECORD 2021: 2-2 50%
OVERALL COLLEGE BASKETBALL 2021: 4-0 100%
OVERALL NFL RECORD 2020: 8-14 36.4%
OVERALL COLLEGE FOOTBALL RECORD: 6-1 85.7%
OVERALL NBA RECORD 2020: 70-47-1 59.8%
SOCCER RECORD 2020 (INCLUDES MLS): 26-16 61.9%
Prop Bets
Alabama @ Tennessee Sat, Jan 02, 2021 EST
| Rot | First To Score 20 Points | Moneyline |
| --- | --- | --- |
| 2503 | Alabama     | +210 |
| 2504 | Tennessee     | -260 |
| Rot | Last To Score | Moneyline |
| --- | --- | --- |
| 2507 | Alabama     | -115 |
| 2508 | Tennessee     | -115 |
| Rot | Double Result | Moneyline |
| --- | --- | --- |
| 2510 | Alabama - Alabama     | +550 |
| 2511 | Tie - Alabama     | +3500 |
| 2512 | Tennessee - Alabama     | +1000 |
| 2513 | Alabama - Tennessee     | +475 |
| 2514 | Tie - Tennessee     | +1500 |
| 2515 | Tennessee - Tennessee     | -250 |
| Rot | Winning Margin | Moneyline |
| --- | --- | --- |
| 2525 | Alabama to win by 1-2 pts     | +1500 |
| 2526 | Alabama to win by 3-6 pts     | +1100 |
| 2527 | Alabama to win by 7-9 pts     | +2200 |
| 2528 | Alabama to win by 10-13 pts     | +2200 |
| 2529 | Alabama to win by 14-16 pts     | +3500 |
| 2530 | Alabama to win by 17-20 pts     | +5500 |
| 2531 | Alabama to win by 21 or more pts     | +4500 |
| 2532 | Tennessee to win by 1-2 pts     | +1000 |
| 2533 | Tennessee to win by 3-6 pts     | +425 |
| 2534 | Tennessee to win by 7-9 pts     | +500 |
| 2535 | Tennessee to win by 10-13 pts     | +400 |
| 2536 | Tennessee to win by 14-16 pts     | +600 |
| 2537 | Tennessee to win by 17-20 pts     | +600 |
| 2538 | Tennessee to win by 21 or more pts     | +400 |
- Dan Shapiro, Gambling911.com