David Rheem Would be Dream for Absolute Poker
Published on:
Jul/27/2008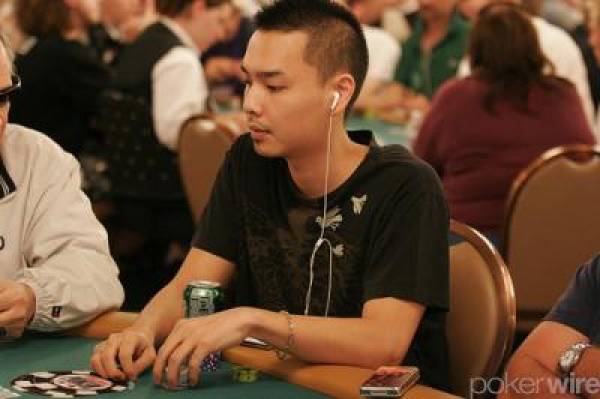 Sources close to Gambling911.com have said that AbsolutePoker.com would like nothing more than to sponsor 2008 World Series of Poker finalist David Rheem and have him wear their various garb including shirts and hats.
And how about a pair of Absolute Poker engraved handcuffs? Rheem currently has an outstanding warrant out for trespassing and his rap sheet includes felony and larceny convictions.
"He's a perfect fit to endorse Absolute Poker," the source argues despite Rheem's checkered past.
Eight years ago in Broward County, Rheem was convicted of dealing in stolen property and burglary, both felonies, as well as larceny and possession of marijuana, according to the Sun Sentinel. He was sentenced to four months jail time and 30 months probation.
He also failed to appear in court on a 2003 misdemeanor trespassing charge in Hollywood, according to state criminal records, leading to a court order for his arrest. The warrant for his arrest remains active.
There are murmurs going around that Rheem's current sponsor, PokerStars.com, might wish to part ways with the new poker pro fearing their brand will be tied in with news reports focusing on David's felonies as the final nears this November.
But Absolute Poker has already demonstrated their aggressive means of nabbing top talent at this year's WSOP. The poker room had signed on Tiffany Michelle - a commentator for the PokerNews.com website - midway through the event and Michelle suddenly found herself the last lady standing.
Absolute Poker this past week announced it would be merging with UltimateBet to become the world's third largest online poker room, aptly named CEREUS.