If your New Year's resolution is to make more money in 2020, The Americas Cardroom Blitz Bonus Builder promo is a great way to start.  From January 1st until January 10th, you'll earn $10 bonus cash for every 250 Blitz Poker hands you're dealt.  Earn up to $100 bonus cash daily ($1,000 total).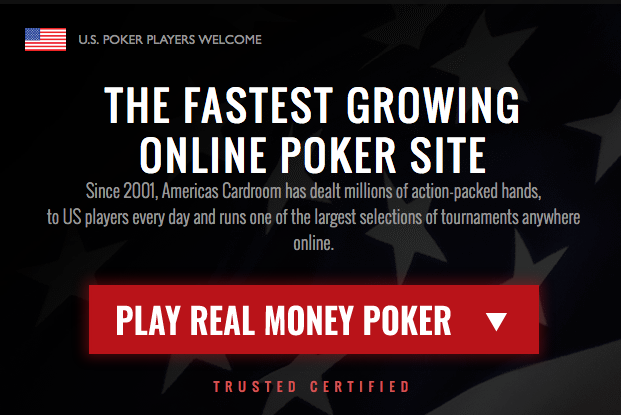 *$5 Million guaranteed tournaments available throughout the year
*200% signup bonus up to $1000
*Online Super Series
*US friendly
LEARN MORE HERE

You will need to opt-in and activate your Blitz Bonus Builder to qualify.  Then hit the ACR Blitz Poker tables to start building your bonus.  It doesn't matter if you sit down at $0.5/$0.10 or $5/$10 tables. You can build your bonus at any limit.

It's super easy to build your bonus.  In fact, you don't even need to play all your hands to score your bonus cash. You'll qualify for this promotion even if you fold repeatedly.  That's right, it's possible to fold 250 straight hands to build your $100 daily bonus.
While you will need to play Blitz Poker to build your bonus, you can release your bonus at any cash or blitz poker table.

Blitz Poker brings you lightning-fast action at every turn.  That's because whenever you fold a hand, you'll instantly be seated at a new table alongside other players who have also just folded. You'll never have to waste your time waiting for someone else's pointless hand to play out.
 
Blitz Poker is compatible with mobile devices as well as Mac and PC.
Now for the Terms and conditions.

– Sit and play Blitz Poker at any time from January 1st to January 10th and you will earn $10 bonus cash for every 250 dealt hands, up to a maximum of $100 bonus each day.
– Players will need to opt-in and activate the Build Your Bonus. How to activate: All registered players will receive an email with a link to opt-in. Once the link is clicked, the bonus will be automatically activated in the player's account. After activating the promotion, the Blitz Bonus Builder count will start.
– The promotion will end January 10th at 11:59pm ET and all the accumulated bonuses will become active bonuses that the player can start playing to release.
IMPORTANT: The release rate of the bonus is $25 for every 875 AP's and players will have 30 days to release it. Also, players can release the bonus at any cash or blitz poker table.
– This promotion is available ONLY for Blitz Poker.