If you are looking to make sense of the news that 5Dimes is closing to the US market (under the guise of entering the regulated market no less....there's a better chance of that astroid hitting Earth), Venom OG at SBRForum as a plausible theory.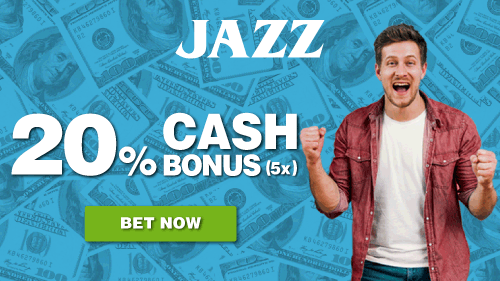 Long established 5Dimes announced out of the blue Sunday that they will be closing to the US market in two weeks.  The news comes almost two years after that company's founder, Sean "Tony" Creighton went missing and, nearly a year later, turned up dead.
Yes there are rumors floating across the industry that Creighton is alive and kicking and pulling all the shots.  In other words, he faked his own death.
Tuesday night, Gambling911.com learned that Creighton's wife - she's been sort of in charge these last two years - made the sudden call to pull out of the US market and none of the employees seemed to be aware.
So let's check out the latest theory below...
The timing of this announcement, the way 5Dimes is handling futures, and their recent behavior tells the real story IMO.

They picked September 25 as the last day to withdraw funds -- literally two days before all winning MLB win total futures would have been graded, and no more than a week before NBA Finals futures would have been settled. This way they don't have to pay out any winning bets but they can collect on losers. All the potential winning futures surely amount to no small sum that they are basically going to be able to get away with.

On top of that, they make the announcement at a time when tons of people are depositing to place NFL bets and futures, and forcing them to complete a 1x rollover. If you were a book and you wanted to pick a set of dates to maximize the amount of money you could steal, without outright confiscating customer accounts, you could hardly pick better ones than making the announcement September 7 and ending transactions with U.S. customers on September 25.

The fact that this happened right after a period where no one was betting for over four months is no coincidence IMO. Like a lot of businesses, 5Dimes likely was operating very close to the margins, i.e. they had a lot of debt that they would have been able to pay back on time except in the case of a huge crisis. Then when the crisis hits, they hit insolvency.

The fact that they have been showing a pop-up of casino gaming options after every log-in for the last month or so, has been an annoyance that seemed a fishy to me from the start, and for me it's another piece of the puzzle. It seemed out of character for them, and reeked of them being desperate for money. I have seen several businesses that I've patronized for years go out of business and right before they did, they invariably started to do things out of character for them, things that reeked of desperation.

As for the argument that leaving the U.S. market in order to come back at a later date makes any kind of sense -- it doesn't at all. There is no deal with the DOJ. The DOJ can't touch 5Dimes, if they could they would have done so long ago. I've seen some people say that the climate changed when legal competition came into the fold. Full Tilt Poker got busted by the DOJ at a time when there was no legal competition at all, and there was no deal made either. Nothing changed legally that would have affected 5Dimes' operations -- at all.

To me, all this adds up to the fact that by far the most likely scenario is that 5Dimes is going out of business and they came up with some story that they thought of when they were high or something, in order to reduce panic. If they had any plans on coming back to the U.S. market, this is not the way they would be handling this, because in the end what they are doing amounts to thievery, and no one is ever going to trust them again.

I've personally used 5Dimes as my primary book for the past nine years, and I know there are people here who've been with them much longer. Yesterday was a sad day for sure, as 5Dimes was a super solid book IMO, even if customer service when it came to getting paid was not always the best. Like everyone else, I am crossing my fingers that all of our accounts are settled in a somewhat fair manner, and that we can move on to another book and keep it pushing. Best of luck to everyone in that regard.
- Jagajeet Chiba, Gambling911.com