Players aren't the only one's impacted by 5Dimes shutting down the US market.  Some affiliate partners of the site are being paid six figures per month through their packages.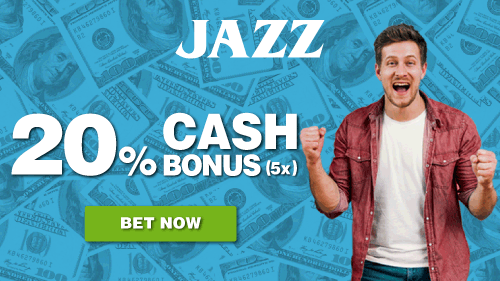 Players Displaced by 5Dimes Welcome - 10% Cash Bonus 3X Rollover
While it's true these affiliates are already coming to terms with the fact that their cash cow is about to be slaughtered, there is motivation to continue promoting the beleaguered offshore betting company. 
"The affiliates will be trying to get monies owed to them," explains Payton O'Brien, Senior Editor of the Gambling911.com website.  "If they pull the 5Dimes banners, the glowing endorsements, the A+ grades, that last payment won't be coming."
And it still may not regardless.  Players are reporting long waits in reaching customer service and the inability to transfer funds to certain books.  Heritage, one of the most respected companies in the offshore sports betting landscape, shut off transfers Tuesday afternoon.  That is not a good sign.
The sad reality is that some affiliates in the gaming space will be promised funds ahead of players in an effort to keep the promotions alive and the deposits flowing in, especially withthe start of NFL football just days away.
"There was a sportsbook years ago that owed players over a million dollars and an affiliate actually brought a reporter from the New York Times to that shop knowing the dire straits they were in," O'Brien said.  "He got paid for the promotional efforts, the players got screwed."
"We are already seeing people on message boards begging for calm and insisting all will be well," Gambling911.com Founder and Publisher Chris Costigan points out.  "We hope that is the case but the signs are not good based on our 20 plus years experience.  Everybody wants to be first in line to get paid and they fear the dreaded run on the bank."
Case in point, a message appearing on the SBRForum such as this:
By the grace of God, Gambling911.com has never entered into any type of partnership with 5Dimes. 
"We are not immune to being blindsided," admits Costigan.  "We were sold a bill of goods by Lock Poker years ago as were a number of big name pros who acted as their ambassadors prior to that site going under.  Many affiliates who have worked with 5Dimes for years and have gotten paid like clockwork want to believe all will end well.  Some are in denial.  I'm speaking to a few of them now."
5Dimes claims they want to enter the regulated US sports betting market.  How that is possible is anybody's guess. 
The move to shut down the US market appears to have come out of nowhere, a directive courtesy of the late owner's wife.
Sean "Tony" Creighton took over 5Dimes in 1999 from then owner Al Ross, an Akron, Ohio gaming software developer.  The corporate paperwork reportedly does not contain Creighton's name anywhere.  Ross told Gambling911.com his son, a serial killer now serving a life sentence, is listed as the owner.  That's where things really get convoluted.
Creighton was kidnapped and murdered in September 2018.  His wife has been running the show ever since with the help of a company lawyer and some established industry personnel serving in management positions.  She may control the purse strings, but not much more.
Most state regulators will refuse any gambling site that has accepted bets from US residents in the last five years.  No state regulator will accept a gambling firm without proper transparency.  5Dimes and transparency do not belong in the same sentence.
While it is true that 5Dimes can be absorbed into another entity similar to how PokerStars wiggled its way into the US legal landscape, there is little to indicate this is occurring at 5Dimes.  The process would take years and employees claim they knew nothing until Sunday.  Anyone drawing comparisons to this week's announcement that BetCRIS just partnered with the NFL evidentally didn't get the memo that BetCRIS stopped accepting US customers even before PokerStars did.  Furthermore, that deal has nothing to do with the US market.  
There is another elephant in the room as it pertains to 5Dimes.  We still don't know the circumstances surrounding Creighton's kidnapping and murder.  Around a dozen individuals were rounded up by Costa Rican authorities last year, some with connections to the company.  Nothing much has come of this.
"When Sean went missing, nobody in senior management positions at 5Dimes seemed willing to assist authorities or reporters investigating the matter," Costigan commented.  "Speak to anyone in Costa Rica involved in the industry and nobody really believes Sean is dead."
Sure they could just be looking to shut down and live happily ever after.  That is always possible.  Forgive us for being a little bit skeptical.
- Jagajeet Chiba, Gambling911.com