2024 Wooden Award Betting Odds - Zach Edey the Favorite
Published on:
Jul/21/2023
Zach Edey pulled out of the 2023 NBA Draft, and Purdue will be the better for it.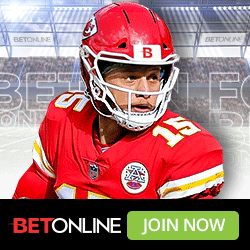 Not only are the Boilermakers co-favorites (Kansas) to win the Men's NCAA Championship, but Edey is the favorite to repeat as the Wooden Award winner. He is followed by three fellow giants in Hunter Dickinson, Kyle Filipowski and Armando Bacot. Next is the diminutive Texas transfer Max Abmas, and then two more giants in Donovan Clingan and Oumar Ballo.
The Women's Wooden odds list sharpshooter Caitlin Clark as the favorite to repeat, followed by the NCAA tourney's MOP, Angel Reese.
2024 Men's Wooden Award Winner
Zach Edey (Purdue)
175
(+175)
Hunter Dickinson (Kansas)
7/1
Kyle Filipowski (Duke)
7/1
Armando Bacot (UNC)
16/1
Max Abmas (Texas)
22/1
Donovan Clingan (UCONN)
25/1
Oumar Ballo (Arizona)
25/1
Tyler Kolek (Marquette)
25/1
Caleb Love (Arizona)
33/1
Isaiah Collier (USC)
33/1
RJ Davis (North Carolina)
40/1
Tyson Walker (Michigan State)
40/1
Jahmir Young (Maryland)
50/1
Johnell Davis (FAU)
50/1
Justin Moore (Villanova)
50/1
Aidan Mahaney (St. Mary's)
66/1
DeRon Holmes II (Dayton)
66/1
Grant Nelson (Alabama)
66/1
Tyrese Hunter (Texas)
66/1
Justin Edwards (Kentucky)
75/1
Khalif Battle (Arkansas)
75/1
Ryan Kalkbrenner (Creighton)
75/1
Terrence Shannon Jr. (Illinois)
75/1
2024 Women's Award Winner
Caitlin Clark (Iowa)
1/1
Angel Reese (LSU)
7/2
(+350)
Paige Bueckers (UCONN)
7/2
(+350)
Mackenzie Holmes (Indiana)
25/1
Alissa Pili (Utah)
28/1
Cameron Brink (Stanford)
28/1
Elizabeth Kitley (Virginia Tech)
28/1
Kamilla Cardoso (South Carolina)
28/1
Azzi Fudd (UCONN)
40/1
Hailey Van Lith (LSU)
40/1
Kiki Rice (UCLA)
40/1
Rickea Jackson (Tennessee)
40/1
Anissa Morrow (LSU)
50/1
Codie McMahon (Ohio State)
50/1
Olivia Miles (Notre Dame)
50/1
Ta-Niya Latson (FSU)
50/1
Shyanne Sellers (Maryland)
75/1
- BetOnline Press