2023 NFL Betting News: Bengals, Packers, More
Published on:
May/17/2023
This is usually the only slow part of the entire calendar when it comes to the NFL. Teams quietly start to get ready in advance of next season. Rookies have already begun some team activities, but the bulk of the rosters are away preparing on their own.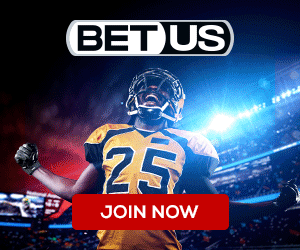 That doesn't mean that the NFL isn't important. Fans are buying tickets to see their teams, all while digesting the latest news.
Burrow and Bengals Chatting
Currently, the Cincinnati Bengals are trying to secure a long-term extension with quarterback Joe Burrow. Progress is being made, at least according to reports. Burrow's been mainly quiet about the issue, but was open to providing some insight.
Cincinnati has emerged as a Super Bowl contender with Burrow running the offense, and the team is looking to finalize what figures to be quite the pact. Burrow is reportedly seeking to become the highest-paid player in the league, but doesn't intend to handcuff the team in terms of other negotiations.
Wide receiver Tee Higgins is also looking for a contract extension with the Bengals, but there's only so much available cash. Other teams had contacted the Bengals early this offseason to inquire about Higgins, but it's Cincy's intention to keep the wideout.
Something is going to get done between Burrow and the team, and that determines just how much money is sitting on the table to accommodate other players. Cincinnati has won with younger players working on team-friendly pacts. Things will start to get more difficult now that those players expect to be paid.
In the not-quite-summer board, Burrow is 8-1 (+800) to be chosen as the best player in the league, according to NFL MVP odds.
Packers in Love
The Green Bay Packers will enter the 2023 season without quarterback Aaron Rodgers after he was finally traded to the New York Jets. It will be Jordan Love at the controls, which may well mean the Pack offense looks much different this season.
Coach Matt LaFleur hinted that more of his playbook might be available to Love, as he possesses a different skill set than Rodgers. While the Packers enjoyed a ton of success with Rodgers, LaFleur is a coach who wants his quarterback to be able to run a bit.
Love has taken his reps at the team facility since the postseason-less 2022 season ended with  home loss to the Detroit Lions. Green Bay is confident with its new quarterback, even if it means more of the play-calling responsibilities fall to the coaching staff.
The Packers did bring in several weapons through free agency and the draft, and will be a team that relies more on quick plays rather than the old norm of allowing Rodgers to improvise.
If you think the Pack is (are?) back, perhaps they're worth a shot at 50-1 (+5000) to win the title, as per Super Bowl LVIII odds.
McAfee on Move
Longtime Indianapolis Colts' punter Pat McAfee wasted little time in finding a new career after retiring. Transitioning into a video podcaster, his eponymous show has had tremendous success since it launched in 2019.
It's now available on YouTube, but that's going to change this fall after McAfee signed a multiyear contract with ESPN. The Pat McAfee Show will be a part of weekday programming with the outlet, set to begin just before the start of the 2023 season.
One of the top segments of this show is a weekly interview with Aaron Rodgers, and McAfee has been able to deliver some huge breaking news stories at times via the former Green Bay Packer/now New York Jet. McAfee has also spent time on College GameDay as an analyst, and will continue that role as well.
McAfee has promised to remove some of his colorful language typically used on the show, but the content is expected to be the same. The network said it will work with McAfee to try to bring in other football guests during the season.
- Tony Caliente, Gambling911.com