2022 Triple Crown Horse Betting Options at America's Bookie
Published on:
Apr/18/2022
America's Bookie offers a massive selection of horse betting options for all levels of players. Make a simple win / place / show wager or an exotic bet.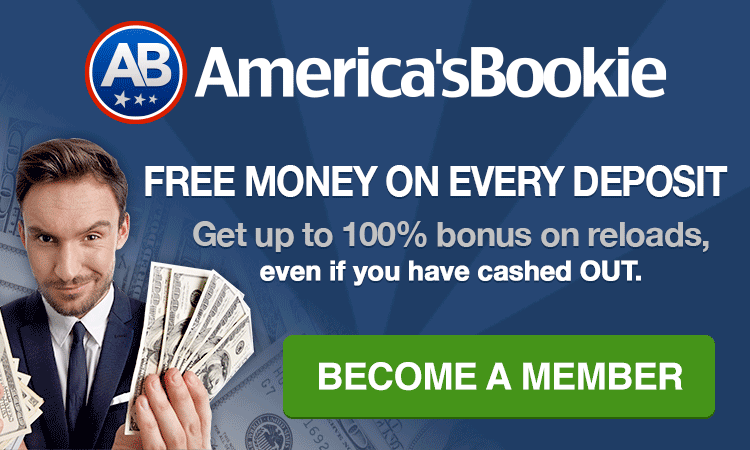 America's Bookie Online

Racebook

 
America's most trusted sports bookie can also get you ready for Triple Crown horse racing through America's Bookie online racebook. For well more than a decade, America's Bookie has been working hard to make your entire online betting experience both safe and enjoyable. 
When the month of May rolls around. Sports bettors at America's Bookie (AB) turn to Churchill Downs in Kentucky for the start of another season of Triple Crown racing. They feature the best of this year's class of three-year old Thoroughbreds. 
The annual Kentucky Derby remains the Crown Jewel of this racing series as well as one of the biggest sports betting events of the year. There is a reason why this 1 ¼ mile trip around the dirt track at Churchill is known as the most exciting two minutes in sports. 
Following the Run for the Roses on the first Saturday in May. The second leg of this series takes place two weeks later with the running of the Preakness Stakes at Pimlico Race Course. The final jewel in the Triple Crown is the Belmont Stakes at Belmont Park in the first half of June. 
If you are looking for the best way to wager on all of this year's Triple Crown racing action, America's Bookie has all the bases covered. 
There's more than just a highly-rated online sportsbook. America's Bookie gives avid horse bettors direct access to more than 75 race tracks across North America. As well as racing hot spots in the UK, Europe, Asia, Australia and Dubai. 
Do you want to get in on this worldwide action, but are a little lost? Check out how to bet on horses. AB even helps their clients be smarter bettors. 
Horse Betting Markets at America's Bookie

 
By betting the live daily card at your favorite tracks through America's Bookie online racebook. You will have direct access to live track odds as well as a full complement of horse betting markets. 
America's Bookie also offers a comprehensive online horse betting guide covering every aspect of betting on live horse races. Whether you are just starting out or you consider yourself a veteran horse racing handicapper. There is something for everyone betting the daily action at America's Bookie online racebook. 
When the Kentucky Derby rolls around to kickoff the Triple Crown racing season, America's Bookie ups the ante with adding fixed-odds horse betting options through the offshore bookmakers. The benefit of betting big stakes races such as the Kentucky Derby using fixed odds is the ability to lock in your number ahead of time. 
If you love the 10-to-1 odds for a win bet in a fixed-odds wager. You are guaranteed that payout if your horse goes on to win that race. Pari-mutuel betting odds at the track continue to fluctuate as money comes in on the race. That same 10-to-1 pick may get bet down to 5-to-1 pari-mutual odds by post time. 
America's Bookie gives you the best of both worlds betting live odds at the track through the online racebook and betting fixed odds through the horse racing futures at the online sportsbook. 
Another big plus of betting events like the Run for the Roses at America's Bookie is additional betting options such as head-to-head matchup odds and racing props. With more ways to bet on horse racing at America's Bookie, there are always more ways to win.