A number of well known professional poker players passed away in 2021, some tragically.
Our own Thomas Somach first broke the story that the late great Layne Flack died of a drug overdose at the age of 52.  Flack had a long history of drug abuse and was very public about it.  The official cause of death was listed as fentanyl, cocaine and methamphetamine intoxication.
He won a total of six World Series of Poker championship gold bracelets in his career and also made the final table three times in World Poker Tour championship events, winning one title.
According to official tournament records, he earned a total of just over $5 million in live tournament play in his career.
More recently, multi-tabling master Dusty "Leatherass" Schmidt passed away at the age of 40. 
An outspoken anti-vaxxer, Schmidt died just one day after posting a meme poking fun at those getting booster shots for Covid-19.  Friends tell Gambling911.com he died of a heart attack (he survived a heart attack in his early 20's). 
Gambling911.com has attempted to obtain the autopsy results but the Clackamas County medical examiner Cathy Phelps denied our request as well as an appeal.
Scroll Down...
Another player who died way too young was the very troubled soul Matthew Marafioti.
The 33-year-old jumped head first to his death from a the 28th floor of a friend's condo building in Bergen County, New Jersey.
He apparently believed there were people "coming to get him".  He panicked and jumped, a law enforcement official with direct knowledge of the incident told Daily Voice.
In 2012 we reported on how the Canadian pro once said 'I Want to Find the Nearest Way to Death', 'Wish I had Cancer' during a Twitter meltdown.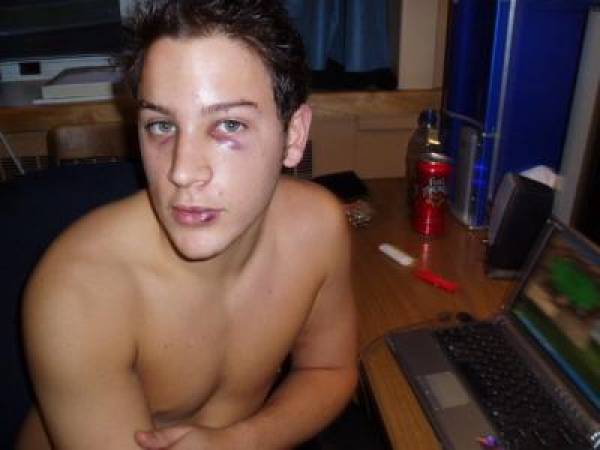 Matthew Marafioti circa 2012
Another young heart attack victim, David "Beast" Valdez, passed away at 29. The successful North California native captured a trio of World Series of Poker (WSOP) Circuit gold rings, as well as World Poker Tour, WPTDeepStacks, and Ante Up Poker Tour side event titles.
SNL alumni Norm MacDonald's death came as quite a shock.  Turns out he had been secretly dealing with a terminal illness.  Long-time friend and producing partner Lori Jo Hoekstra, Macdonald kept his cancer diagnosis secret from his family and the press....for nine years.
MacDonald was a regular at the World Series of Poker and hosted "High Stakes Poker" for one season.
He died way too early at the age of 61.
Sadly, there was no justice for poker player Suzie Zhao in 2021.  She was burned alive in 2020 and her accused killer's trial continued to be delayed throughout this past year.  It's now set to begin next week (January 3, 2022), though that remains to be seen.
Oakland County Circuit Court Judge Martha Anderson agreed to the third court delay for 61-year-old Jeffery Bernard Morris, a homeless grifter who reportedly picked up Zhao hitchhiking.  Gambling911 will be following that trial closely.
- Nagesh Rath, Gambling911.com