Gambling911.com has your NFL morning odds for Week 16 as well as the action coming in.  Teams that had the public love included the Steelers, Browns, Ravens and Bears.  Cleveland and Baltimore area bookmakers in particular have the most exposure this weekend. 
Start Your Own Sportsbook Today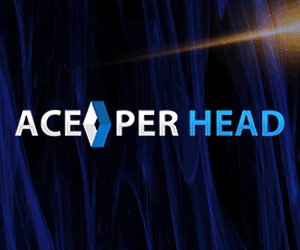 *6 weeks free trial - test drive - best in the biz
*Deposit with Bitcoin - They'll double it!
*Get your own domain, customized website, logo
*Switch in under an hour, earn mrore $$ for doing so
*Odds featured on DonBest.com
*Thousands of betting options daily + live in-play
*Easy and discreet payment options include gift cards
*Walmart gift cards also accepted


Start Earning Money From Your Sheet Here
80% of those betting the Browns-Jets spread were embracing Cleveland at -6.5.  Keep in mind that the Browns will be without most of their receivers due to Covid-19 protocol.
The line on this game has not moved much.  Some books opened at Cleveland -7.  There has been no more than a half point line move.
The Ravens at -10 were seeing around 75% of the spread action and nearly all the moneyline action versus the Giants.
There has been no noticeable opinion with this game as the line has shifted between -9.5 and -10.5, going back and forth. 
The Rams-Seahawks game will have plenty of action but most of it is balanced.
NFL - Dec 27
12/27/2020
453
DENVER BRONCOS
+2½-106
o47½-104
+118
13:05:00
454
LOS ANGELES CHARGERS
-2½-114
u47½-116
-138
12/27/2020
455
CLEVELAND BROWNS
-6½-107
o44½-110
-267
10:00:00
456
NEW YORK JETS
+6½-113
u44½-110
+227
12/27/2020
463
CINCINNATI BENGALS
+7½-109
o45½-107
+295
10:00:00
464
HOUSTON TEXANS
-7½-111
u45½-113
-355
12/27/2020
465
INDIANAPOLIS COLTS
-1-112
o42-114
-118
10:00:00
466
PITTSBURGH STEELERS
+1-108
u42-106
-102
12/27/2020
467
CHICAGO BEARS
-8½-107
o46½-110
-403
10:00:00
468
JACKSONVILLE JAGUARS
+8½-113
u46½-110
+328
12/27/2020
469
CAROLINA PANTHERS
+1-113
o42-110
 
13:05:01
470
WASHINGTON FOOTBALL TEAM
-1-107
u42-110
 
12/27/2020
471
NEW YORK GIANTS
+10-115
o44½-110
+382
10:00:00
472
BALTIMORE RAVENS
-10-105
u44½-110
-482
12/27/2020
473
ATLANTA FALCONS
+10½-104
o53-115
+425
10:00:00
474
KANSAS CITY CHIEFS
-10½-116
u53-105
-545
12/27/2020
475
LOS ANGELES RAMS
+1½-108
o47-115
 
13:25:00
476
SEATTLE SEAHAWKS
-1½-112
u47-105
 
12/27/2020
477
PHILADELPHIA EAGLES
-3-104
o50½-106
-152
13:25:00
478
DALLAS COWBOYS
+3-116
u50½-114
+132
12/27/2020
479
TENNESSEE TITANS
+3+102
o53½-108
+153
17:20:00
480
GREEN BAY PACKERS
-3-122
u53½-112
-173
NFL - Dec 28
12/28/2020
481
BUFFALO BILLS
-7½+107
o46-114
-325
17:15:00
482
NEW ENGLAND PATRIOTS
+7½-127
u46-106
+265
- Don Shapiro, Gambling911.com