50th Annual World Series of Poker Gets Underway in Las Vegas
Published on:
May/29/2019
The annual World Series of Poker got underway on Tuesday in Las Vegas with dozens of scheduled card tournaments and a special event to celebrate the event's 50 year anniversary.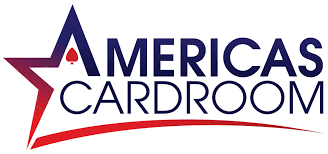 *Up to $1000 signup bonus
*Free play available
*Participate in the $5 million guaranteed tournament
*Six Plus Holdem available
*Get a shot of the $100,000 with Jackpot Poker
*Compatible on your mobile device
*Downloads not necessary


LEARN MORE HERE
The seven-week poker festival is expected to again draw tens of thousands of players seeking a piece of a projected combined prize pool of more than $200 million. Buy-ins for the series' 89 championship events range from $400 to $100,000.

The Big 50 is a must play event for poker players. To celebrate our 50th, the WSOP is making everyone's initial entry into this event rake-free. All $500 of the entry will go entirely to the prizepool. (Anyone who re-enters pays the normal rake, including re-entries into another flight). The Big 50 features four starting flights (ThursdaySunday am) where players begin play with a whopping 50,000 in chips and play 12, 50-minute levels on Day 1. The WSOP has a $5 million prize pool guarantee, as well as ensuring the winner claims $1 million for the Big 50.

"We're excited to commence our golden event," said WSOP Executive Director Ty Stewart. "We expect our opening weekend Big 50 event to be one of the largest in our history, and certainly one of the best value tournaments ever offered. This is part of our concerted plans to make the 2019 WSOP a better value all-around."
2019 WSOP Main Event TV schedule
DateTime (ET)NetworkDay
July 38:30 p.m. - 2:00 a.m.ESPN21A
July 49:00 p.m. - 11:00 p.mESPN21B
July 58:00 p.m. - 12:30 a.m.ESPN21C
July 66:00 p.m. - 10:30 p.mESPN22AB
July 72:30 p.m. - 6:00 p.mESPN2C
July 810:00 p.m. - 2:00 a.m.ESPN2Day 3
July 97:00 p.m. - 11:00 p.mESPNDay 4
July 108:00 p.m. - 11:00 p.mESPNDay 5
July 1112:30 a.m. - 2:00 a.m.ESPN2Day 6
July 129:00 p.m. - 11:00 p.mESPNDay 7
July 1211:00 p.m. - 2:00 a.m.ESPN2Day 7 (Final nine)
July 13OFFDAYN/A
July 1410:00 p.m. - TBDESPN2Day 8 (Nine to six)
July 1510:00 p.m. - TBDESPNDay 9 (Six to three)
July 169:00 p.m. - TBDESPN(Three players to winner)

New wrinkles and more additions will be announced with the specific event schedule in the New Year.

A record 123,865 entries participated in the 2018 WSOP, creating a 49-year high of $266,889,193 in prize money. The average WSOP gold bracelet event in 2018 had a $3,421,656 prize pool with $655,337 going to the winner.

The 2018 WSOP featured huge field sizes once again in signature events, with the Main Event (7,874), Millionaire Maker (7,361), Monster Stack (6,260), Crazy Eights (8,598), Seniors Championship (5,918) and Colossus (13,070) combining to attract a staggering 49,081 entries. The majority of these signature events return in 2019, with the addition of a new opening weekend huge value event to help usher in the 50th running of the WSOP – the Big 50

Buy-ins for tournaments at the Rio will start as low as $70. Single table satellites and all your favorite live poker games: low, medium and high limit will begin on May 28 and run 24 hours a day throughout the seven-week series taking place in the spacious Rio Convention Center for the 15th consecutive year.