2018 Kentucky Derby Favorites - They Might Not Win This Year
Published on:
May/02/2018
While the favorites typically do well in any given Kentucky Derby, Neil Greenberg of the Washington Post warns this may not be the case in 2018.  SCROLL DOWN FOR MORE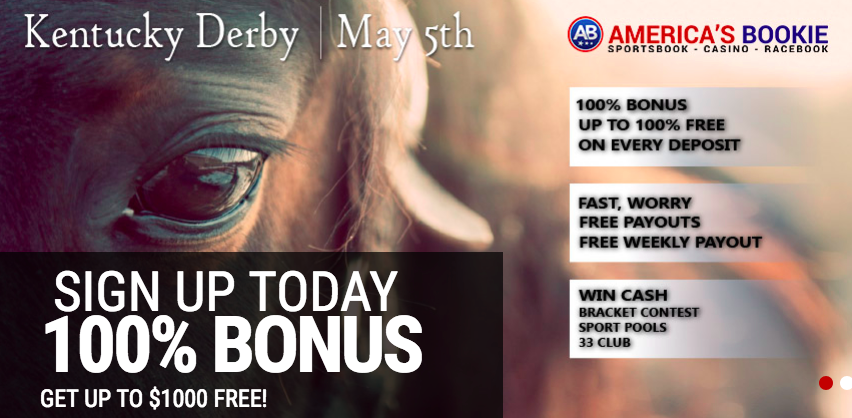 It's been 135 years since a horse won the Derby without racing as a 2-year-old (Apollo in 1882).  You will hear a lot about the so-called "Apollo Curse" entering Saturday's big race as a result.
The likes of odds-on favorite Justify (3-1) and Magnum Moon (8-1) would be impacted should the curse continue to rear its ugly head.
From the Post:
Justify, unraced at 2, is an impressive 3 for 3 in 2018 but has never run outside of Santa Anita. Plus, one of those races was seven furlongs and another was a mile in the mud, making it harder to trust him even though he is the favorite. Magnum Moon broke his maiden at Gulfstream in January and Hofburg ran just one race in 2017, earning a fourth-place finish against maidens.
"It seems like everything that we used to fear in Kentucky Derby history has gone down, so why not that?" trainer Dale Romans told Jason Frakes of the Louisville Courier Journal. "But if Curlin couldn't do it, it's going to be hard for anybody to do it."
Additionally, Greenberg warns about most recent prep performance and historic relevance.
How a horse finishes in its final prep is important, especially over the last three-eighths of a mile. Each of the past six Kentucky Derby winners — and 16 of the last 20 — ran the last three-eighths of its final Derby prep race in less than 38 seconds. Good Magic, Noble Indy, Enticed, Flameaway, Bravazo, Promises Fulfilled, Free Drop Billy, Lone Sailor, Firenze Fire and Instilled Regard all fail this test.
Oh, and then there is that "freak" Mendelssohn, the UAE Derby winner and another of the early favorites.  His win there was 1:55.18, more than a second faster than the previous record of 1:56.61, set by Mizbah in January 2017.  The problem is horses exiting the UAE Derby are 0 for 13 in the Run for the Roses.
Latest 2018 Kentucky Derby odds courtesy of Americas Bookie:
1. Firenze Fire: 40-1
2. Free Drop Billy: 33-1
3. Promises Fulfilled: 33-1
4. Flameaway: 33-1
5. Audible: 6-1
6. Good Magic: 11-1
7. Justify: 4-1
8. Lone Sailor: 50-1
9. Hofburg: 20-1
10. My Boy Jack: 22-1
11. Bolt d'Oro: 9-1
12. Enticed: 25-1
13. Bravazo: 50-1
14. Mendelssohn: 4-1
15. Instilled Regard: 50-1
16. Magnum Moon: 8-1
17. Solomini: 22-1
18. Vino Rosso: 16-1
19. Noble Indy: 20-1
20. Combatant: 40-1
- Don Shapiro, Gambling911.com