What is the Head to Head Record for Orioles vs. Rangers? Betting Trends
Published on:
May/23/2023
The Orioles are almost a required bet for their series at home against the Rangers.   That's because Baltimore is 12-4 in the last 16 meetings.  This is a much improved Orioles team playing Texas Rangers team that is also improved and owns a 29-18 record.  But Baltimore has had their number even when they were in their growing stage last year.   The good news is we will be getting the Orioles at a great price even though they are at home.  We rank Orioles starters on a scale of 1-10 most likely to have a win in during this series.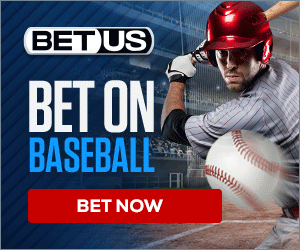 Grayson Rodriguez - He hasn't won in this last two starts.  Rodriguez surrendered two runs over five innings on Saturday in a no-decision against the Blue Jays and before that he gave up eight runs on nine hits over 3 1/3 innings in a loss to the Angels. Rodriguez surrendered two solo homers in a win over the Rays before that disaster.  He's only had that one loss in his last seven starts.
Rodriguez is 2-1 and that 6.21 ERA is mostly a result of that game against Toronto.
He will be facing off against Jon Gray.
Gray has won his last three.  He pitched five innings of one-run ball on Saturday in a win over the Rockies.
He's 4-1 with a 3.02 ERA.
(We give Rodriguez and the Orioles a 7, especially if Gray wins against Pittsburgh in his start prior to this one and Rodriguez loses to the Yankees)
Dean Kremer - He is 5-1 with a 4.61 ERA.  He allowed nine hits but gave up just one run in 5 2/3 innings Sunday against the Blue Jays but did not factor into the decision.  He's allowed a total of five runs in four starts this month, dropping his ERA from 6.67 to 4.61.
Andrew Heaney will start for the Rangers. He allowed just one unearned run over six innings Sunday in a victory over the Rockies and he suffered a tough luck loss to the A's in the game prior.  In the prior game, Heaney was charged with four runs (three earned) over 6 2/3 innings on Tuesday in a loss to the Mariners.
(This one is also a 6 on our scale for the Orioles win starting Kremer, but we'll back him with the position that the Orioles win the series.  Sure we'd love the sweep but 2-1 will do).
Kyle Bradish - Bradish was looking for a win against the Yankees Tuesday night.  He allowed one earned run on four hits in a win over the Angels his previous start.  He allowed only an unearned run over six innings Friday against the Pirates prior to that but did not factor into the decision. He is 2-1 with a 3.90 ERA.
Bradish has allowed just four hits on 24 at bats.  It's a relatively small sample but this one stands out. 
The Rangers are expected to start Dane Dunning.
Dunning held the Pirates to one run in 5 2/3 innings in a no-decision.  He had wins his previous two starts, limiting the Braves to one run and two runs in six innings versus the Mariners before that.
He's 4-0 with a 1.67 ERA and he's only allowed 10 hits in 57 at bats (.175).
(We are rating Bradish and Baltimore a 6 here courtesy of Dunning being pretty damn good, but also DUE for a bad outing)
- Ean Lamb, Gambling911.com