Online Gambling Software News
Breaking News
Wagerhome.com has come back to the pay per head Market with a brand new proprietary software platform.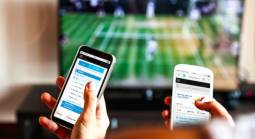 Sports betting will be allowed by using mobile devices in Indiana under an expected agreement in the state Legislature on a wide-ranging gambling bill.
Bookies are prevalent throughout the beautiful Southwestern state of Arizona.  Residents of the state are fans of the NFL Cardinals, a few College Football teams and the NBA Suns among others.