UFC Fighter Heath Herring Interview With Jenny Woo
Published on:
Feb/01/2009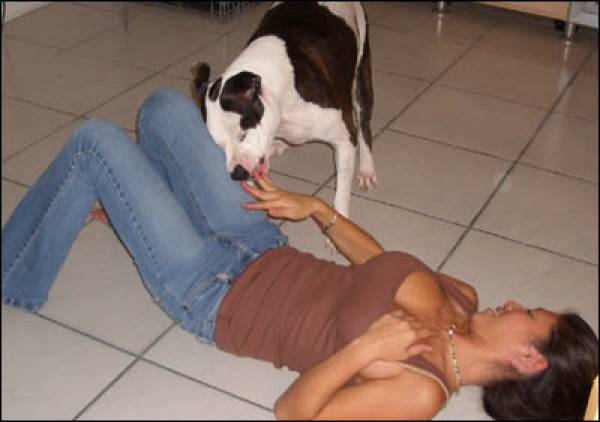 With UFC 94 now in the books, Gambling911.com Senior International Correspondent, Jenny Woo, sat down to talk with one of Mixed Martial Arts most popular fighters, Heath Herring (his record is 28 wins and 14 losses)
"I have always liked a good fight once in a while and so it was only natural for me to go out there in search of a great fighter.  In my opinion, Heath Herring is just that," commented Ms. Woo.
Heath gave Jenny some time out of his training schedule to talk about his start in fighting, his controversial "New Years Eve Kiss" and where he got the nickname "The Texas Crazy Horse". 
"And for all you ladies out there - don't be intimidated by his tough good looking and sometimes crazy exterior.  This guy is a complete gentleman sticking to his Texas roots when it comes to the woman that he's with.  A real man!  Just the type I go for and I bet he can take me down real hard in the sack too." 
JENNY:  What was it that got you involved with MMA fighting?
HEATH:  Honestly, I saw it on UFC.  I was in high school and there was this opportunity with this guy in Amarillo who started these huge fights in 1996. So right after I graduated high school, they started having fights at the local rodeo arena and the guy that was doing it asked me, "Hey, you want to try out?" and I said, "Absolutely."  I went in and made it to the final match with Paul Jones who actually fought in the UFC at the time; he had fought up in Canada.  Anyway, in that event the way that they had it set up was if you could get to the rope they had "rope escapes".  I actually caught him out of submission and he had to do one rope escape and he caught me in a choke.  I was 18 and he was older and had quite a bit of experience.  Everybody said, "Hey you're really good."  That's how it kind of started off and took off from there.
JENNY:  Just to clarify - What's a "rope escape"?
HEATH:  Haha.  The matches were in a ring.  It kind of started in Japan in the street fights.  If a guy was caught in a submission and could get to the ropes and grab a rope then you would get one or two rope escapes in a match.  They did that to kept the fight going a little bit longer.  That's what a rope escape is.  I'm sorry I have a knack with people who are more experienced in MMA.  (Haha)
JENNY:  Haha.  I'm learning as I go.
Heath:  This is definitely something from yester-year.  They don't do that anymore in a lot of places.
JENNY:  What's your specialty? 
HEATH:  I'm more of a stand up fighter.  I like to throw kicks and punches.  I try to knock guys out or try to kick them to the ground and finish them off that way.  I guess that's what I'm known for. 
JENNY:  On your bio there was a controversial fight between you and Yoshihiro Nakao.
HEATH:  Yeah the kiss.  You can just call it "the kiss" literally.
JENNY:  Yeah the New Years Eve Kiss.  What was that all about? (http://www.youtube.com/watch?v=loVqGHxFwmE)
HEATH:  To be honest with you, I don't know what it was all about.  I had just switched over from Pride to K-1 at that time.  The New Years Eve show is always the big event of the whole year in Japan.  It was rushed; we got the contract started and they put me in there at the last minute.  I didn't even know who this was but I wasn't too worried about it.  I went out there and this guy was acting weird at the weigh in.  Once we got into the ring, he did it - everybody saw it when I saw it.  I didn't expect it and I hit him as soon as it happened.  That's pretty much the short story of it.
JENNY:  Wasn't it controversial because you were originally disqualified but now it's listed as no contest?
HEATH:  Yeah.  The Japanese mentality is a little bit different.  Their culture is a little different.  I think the organization was mad because we actually didn't fight.  But then the fans vindicated me because it was voted the most popular fight.
JENNY:  That's awesome.
HEATH:  Yeah.  Absolutely.  The fans have helped me out immensely.
JENNY:  Do you have a large Japan following?
HEATH:  I do.  I fought in Pride for 5 years.  Actually before Pride got bought by UFC, I think I had the most fights with Pride at the time.  I was fighting in Japan for quite a while.
JENNY:  What's next for you in the octagon?
HEATH:  There's two dates right now and I really can't talk about it.  You know how the UFC is.  But it's looking like late spring, early summer.  Things aren't signed yet so unfortunately I can't really talk about it.
JENNY:  Did you always have the nickname "The Texas Crazy Horse"?
HEATH:  No.  It was actually given to me by the fans in Japan.  The fans just gave me that mark.  I'm one of those guys that think that nicknames should be earned and not made up for yourself.  I definitely appreciated it and it just stuck.
JENNY:  What's your workout regimen/diet like on a daily basis vs. while you're training for a fight?
HEATH:  I try to stay in shape during the off-season just by watching what I eat and workout at least 5-6 hrs a week by doing cardio and weights.  Once we get signed up for a fight then of course I start preparing.  I set up camp; I bring in my strengthening and assisting coach, my nutritionist, Tony Aponte who actually lives here at the house with me.
JENNY:  Oh that must be convenient.  I wish I had a dietitian or nutritionist living with me.  (Haha)
HEATH:  (Haha) It cost money.
JENNY:  Well do you ever get to go to a local bar or club and hang out?  Or are you really strict when it comes to alcohol?
HEATH:  I'm not drinking at all right now.  I actually went out last night to a club out here.  I just drank water and hung out with friends.  It's no big deal and it's better than being stuck in the house all the time. (Haha)  You have to make sacrifices. 
JENNY:  What does your family/friends think of you fighting?
HEATH:  My family has been really supportive of everything.0 My mom and dad have supported me in everything I've done.  Of course now that UFC is here and popular in the states, they're proud and it definitely helps out a little bit.
JENNY:  Does your mom freak out if she sees a new bruise on you or if she watches one of your fights?
HEATH:  Haha.  Yeah.  She wasn't too happy about the last fight I was in.  (Haha)  They know that I'm tough and I've been doing this for 13 years so it's not my first rodeo by any means.  They're not too worried about it.
JENNY:  What do you think you'd be doing today if it weren't for fighting?
HEATH:  Honestly, I don't know. Just to give you a background of my family - my mother's a psychologist, she works for the state of Texas at the prison and my dad is an attorney; he's got a couple of law firms.  My dad woul d like me to go in and take over the law firm but I really have no desire to go to law school.  I couldn't really beat my parents as far as education goes, my mother has her Masters in Psychology and my dad has his Law Degree.  I can't go higher than them.  (Haha)
JENNY:  Did they ever put the pressure on you to go and apply to different colleges?
HEATH: Sure they did.  I went to college on a football scholarship at a little Division 2 school in Texas, West Texas A&M.  I went there for a couple of years but once the fighting started taking off it put me in the direction I wanted to go.  I think I've made the right decision at this point.
JENNY:  So far so good, right?
HEATH:  (Haha) Yeah, so far so good.
JENNY:  For the single ladies out there - Are you sing le?
HEATH:  I am but I'm kind of talking to somebody right now.  (Haha)
JENNY:  So kind of sort of?
HEATH:  I would say so but I'm a nice guy usually.  Once I start dating someone I stay pretty serious about the person.
JENNY:  Do you stay to your Texas roots and are a complete gentleman?
HEATH:  I try to.  (Haha)
Bet on upcoming UFC events at Bookmaker.com - offering a 20 percent cash bonus with your initial deposit.  In business since 1985. 
Jenny Woo, Gambling911.com Senior International Correspondent