Miami Dolphins vs. Houston Texans Betting Odds
Published on:
Oct/11/2008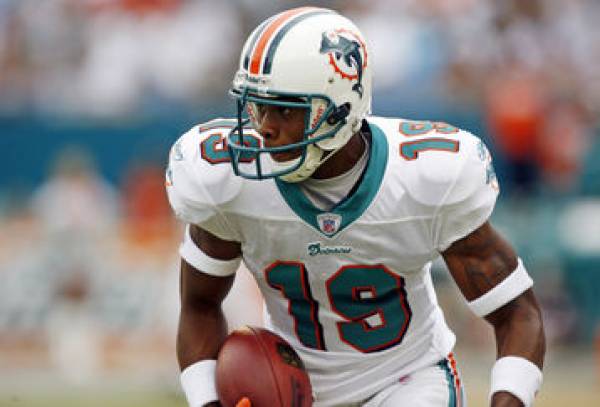 After last weekend's complete meltdown of the Houston Texans, who would want to bet this team? The odds, after all, have the Texans as -3 favorites at home and aside from a half point move upwards, the line hasn't changed much against a Miami Dolphins team that has been looking hot in recent weeks.
The Dolphins destroyed New England on the road and followed up with another win at home against the San Diego Chargers last week.
The one thing going in Houston's favor is their head-to-head history with Miami. Houston has won the last three games since 2003. Funny thing about that, however, is they have failed to cover by more than 3 points.
The Sagarin Ratings tell us that the Dolphins should easily win in Houston.
Nearly 75 percent of the action was going Miami's way on the spread and 90 percent were on Miami winning outright with a money line of +125, paying $125 for every $100 bet at Bookmaker.com.
The Texans are 4-10 ATS in their last 14 vs. AFC.
Anthony Giornalista, Stats.com Senior Writer, believes that the Dolphins could be surprise contenders in the AFC this season. They outgained the Patriots by 235 yards and the Chargers by 188, he points out.
"The Dolphins are here," receiver Greg Camarillo said. "We have arrived. Other teams would doubt us before. Now they have to prepare to play a great team. We're ready to play anybody."
Giornalista writes:
The improvement of Miami's defense has been perhaps the biggest surprise. Facing an outstanding San Diego offense, the Dolphins allowed 202 yards and 10 first downs in a 17-10 win last Sunday.
That included a stuff of Chargers running back LaDainian Tomlinson on a fourth-and-goal from the 1-yard line in the opening minute of the fourth quarter. Miami held Tomlinson to 35 yards rushing, and is seventh in the NFL in rushing defense at 82.8 yards a contest.
The Dolphins' defense has been complemented by steady play from quarterback Chad Pennington (93.5 passer rating), and a rushing offense that is averaging 126.0 yards per game. Miami's Ronnie Brown is tied for the NFL lead with six rushing touchdowns and has thrown for another.
Sage Rosenfels contributed heavily to Houston's complete breakdown after leading the Colts by 17 points in the fourth quarter. Indianapolis was able to score an amazing 21 points in 2:10.
Matt Schaub will return at quarterback for Houston, but he has thrown five interceptions while getting sacked eight times in three games.
Gambling911.com believes that the Dolphins should at least cover in this game despite Houston's desperate need for a win.
Bookmaker.com, which is currently offering a 20 percent cash signup bonus when you open an online betting account, had the Dolphins as +3 dogs, and we are picking Miami to cover that line.