The Buffalo Bills Odds to Win 2009 Super Bowl Continue to Look Enticing
Published on:
Sep/14/2008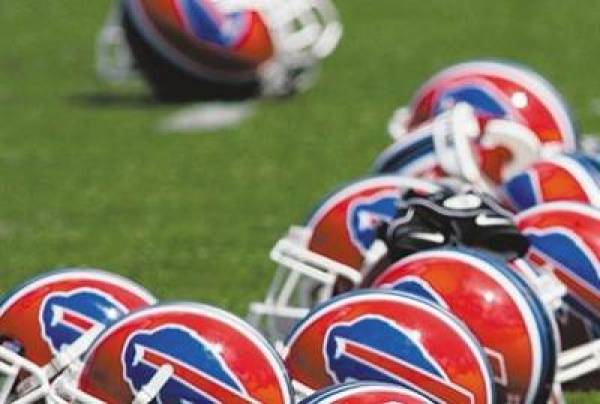 With early payout odds of 75/1 for the Buffalo Bills to win the 2009 Super Bowl, fans of the team are currently in dream mode as the Bills head into Week 3 with a 2-0 record.
Sure it will only be Week 3, but the Bills record is impressive in that they have beaten two teams that were both early favorites to go deep into the Playoffs.
After destroying the Seattle Seahawks at home in Week 1, the Bills headed on the road and managed a four point win against the Jacksonville Jaguars, who were favored by -4 ½ on the closing line.
Buffalo came into Week 2 with their Super Bowl odds slashed to 37/1 - These odds will be slashed further but there will still be value this early on when SBG Global releases its updated 2009 Super Bowl odds around midweek.
With Tom Brady going down in Week 1 for what had been the heavily favored New England Patriots, teams in the AFC (and especially the AFC East) have renewed hope of winning the championship.
And now for some even greater news for the Bills. On paper, this team should be able to go 5-0 before their bye week. After getting two of their toughest games out of the way, Buffalo will host Oakland at home, head out on the road for a game in St. Louis, then it's off to Arizona, a team that still has question marks.
Looking at the rest of their schedule we see that Buffalo will be playing Miami on the road, Kansas City on the road, hosting San Francisco and they will be hosting Miami. The other games are still expected to be against much tougher opponents, but even one or two wins against those more competitive teams and the Bills are heading into the Playoffs.
Trent Edwards was good early and even better late, doing just enough to lead the Buffalo Bills to their best start in five years.
Edwards completed his first 10 attempts and threw a perfect touchdown pass to James Hardy late in the fourth quarter, as the Bills beat the beleaguered Jacksonville Jaguars 20-16 Sunday.
Edwards finished 20-of-25 passing for 239 yards, Marshawn Lynch ran for 59 yards and a score, and Buffalo's defense held Jacksonville in check most of the day. The Jaguars (0-2) are off to their worst start since 2003. They finished 5-11 that season -- and could be in for another long one this time around.