The Villanova Wildcats vs. Baylor Bears game features a line of Baylor -7.5 (a full point up).  We have all your trends on this game below.  BetOnline offers a generous welcome bonus on this game (max bonus $1000).  Privacy matters at BetOnline.  They will never report your winnings are request your social security number.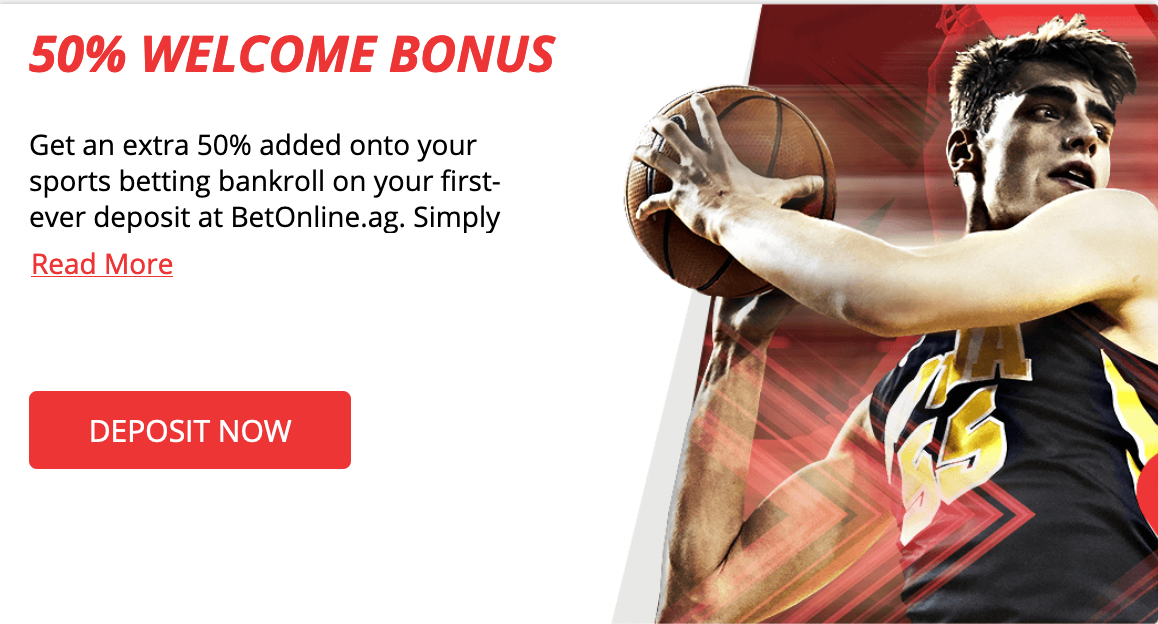 Villanova vs. Baylor Preview, Trends
This will be Baylor's fifth Sweet 16 appearance in the last 12 years and its first since 2017.

Baylor was seeing almost all of the moneyline action and better than 80% of the spread action with the line expected to continue trending upwards ahead of game time.

Heading into the tournament, the bears had just two defeats that followed an extended Covid quarantine.  After routing 16th-seeded Hartford 79-55, the Bears easily handled ninth-seeded Wisconsin 76-63.

Baylor's suffocating defense forced 14 turnovers against a methodical Wisconsin offense and turned them into 16 points.

Villanova plays a similar style to that of Wisconsin.

The Wildcats reached the Sweet 16 for the seventh time in the last 20 seasons following a dominating 84-61 win over 13th-seeded North Texas in the second round.

Baylor beat Villanova at home two seasons ago, 87-78.

The 83.8 points per game the Bears average are 17.1 more points than the Wildcats give up (66.7).

The Wildcats' 75.8 points per game are 10 more points than the 65.8 the Bears allow to opponents.

When Baylor totals more than 66.7 points, it is 24-1 overall and 22-0 against the spread.

Wildcats are 17-5 ATS in their last 22 NCAA Tournament games.

The Bears and the Wildcats rebound at around the same clip.
Villanova @ Baylor Sat, Mar 27, 2021 EST
| Rot | Caleb Daniels (VILL) Total Points | Moneyline |
| --- | --- | --- |
| 801 | Over  9½  Points | -105 |
| 802 | Under  9½  Points | -125 |
| Rot | Jeremiah Robinson-Earl (VILL) Total Points | Moneyline |
| --- | --- | --- |
| 803 | Over  17½  Points | -115 |
| 804 | Under  17½  Points | -115 |
| Rot | Jermaine Samuels (VILL) Total Points | Moneyline |
| --- | --- | --- |
| 805 | Over  13½  Points | Ev |
| 806 | Under  13½  Points | -130 |
| Rot | Justin Moore (VILL) Total Points | Moneyline |
| --- | --- | --- |
| 807 | Over  12½  Points | -135 |
| 808 | Under  12½  Points | +105 |
| Rot | Davion Mitchell (BAY) Total Points | Moneyline |
| --- | --- | --- |
| 901 | Over  15½  Points | -105 |
| 902 | Under  15½  Points | -125 |
| Rot | Jared Butler (BAY) Total Points | Moneyline |
| --- | --- | --- |
| 903 | Over  16½  Points | -115 |
| 904 | Under  16½  Points | -115 |
| Rot | MaCio Teague (BAY) Total Points | Moneyline |
| --- | --- | --- |
| 905 | Over  16½  Points | -130 |
| 906 | Under  16½  Points | Ev |
| Rot | First To Score 20 Points | Moneyline |
| --- | --- | --- |
| 2503 | Villanova     | +165 |
| 2504 | Baylor     | -200 |
| Rot | Last To Score | Moneyline |
| --- | --- | --- |
| 2507 | Villanova     | -115 |
| 2508 | Baylor     | -115 |
| Rot | Double Result | Moneyline |
| --- | --- | --- |
| 2510 | Villanova - Villanova     | +375 |
| 2511 | Tie - Villanova     | +3300 |
| 2512 | Baylor - Villanova     | +750 |
| 2513 | Villanova - Baylor     | +500 |
| 2514 | Tie - Baylor     | +1700 |
| 2515 | Baylor - Baylor     | -165 |
| Rot | Winning Margin | Moneyline |
| --- | --- | --- |
| 2525 | Villanova to win by 1-2 pts     | +1100 |
| 2526 | Villanova to win by 3-6 pts     | +750 |
| 2527 | Villanova to win by 7-9 pts     | +1500 |
| 2528 | Villanova to win by 10-13 pts     | +1800 |
| 2529 | Villanova to win by 14-16 pts     | +3000 |
| 2530 | Villanova to win by 17-20 pts     | +3500 |
| 2531 | Villanova to win by 21 or more pts     | +3300 |
| 2532 | Baylor to win by 1-2 pts     | +900 |
| 2533 | Baylor to win by 3-6 pts     | +400 |
| 2534 | Baylor to win by 7-9 pts     | +550 |
| 2535 | Baylor to win by 10-13 pts     | +450 |
| 2536 | Baylor to win by 14-16 pts     | +800 |
| 2537 | Baylor to win by 17-20 pts     | +800 |
| 2538 | Baylor to win by 21 or more pts     | +650 |
| Rot | Highest Scoring Half | Moneyline |
| --- | --- | --- |
| 2541 | 1st Half     | +150 |
| 2542 | 2nd Half     | -245 |
| 2543 | Tie     | +3500 |
| Rot | Game Total | Moneyline |
| --- | --- | --- |
| 2544 | Odd     | -115 |
| 2545 | Even     | -115 |
| Rot | 1st Half Winning Margin | Moneyline |
| --- | --- | --- |
| 2546 | Villanova to win by 1-3 pts     | +550 |
| 2547 | Villanova to win by 4-6 pts     | +800 |
| 2548 | Villanova to win by 7-9 pts     | +1300 |
| 2549 | Villanova to win by 10-12 pts     | +2000 |
| 2550 | Villanova to win by 13-15 pts     | +3500 |
| 2551 | Villanova to win by 16 or more pts     | +3500 |
| 2552 | Baylor to win by 1-3 pts     | +450 |
| 2553 | Baylor to win by 4-6 pts     | +425 |
| 2554 | Baylor to win by 7-9 pts     | +500 |
| 2555 | Baylor to win by 10-12 pts     | +650 |
| 2556 | Baylor to win by 13-15 pts     | +1000 |
| 2557 | Baylor to win by 16 or more pts     | +800 |
| 2558 | Tie     | +1300 |
- Tyrone Black, Gambling911.com