The Oral Roberts vs. Arkansas game featured the second biggest line of the Sweet 16 matchups outside of Creighton vs. Gonzaga.  The Golden Eagles come into this one as a -11.5 favorite with only a half point drop at some books.  We have all your trends on this game below.  BetOnline offers a generous welcome bonus on this game (max bonus $1000).  Privacy matters at BetOnline.  They will never report your winnings are request your social security number.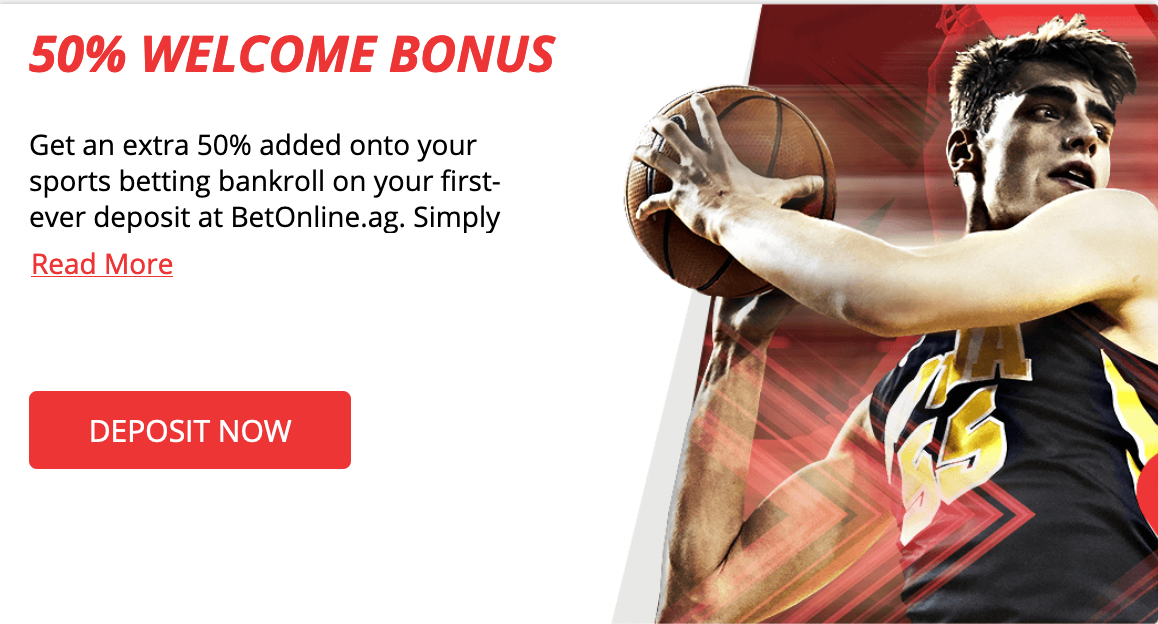 Oral Roberts vs. Arkansas Preview, Trends
Action on this game was relatively balanced.

With their 81-78 second-round victory over the seventh-seeded Florida Gators that followed their win over second-seeded Ohio State, the Eagles became only the second No. 15 seed to advance to the Sweet 16.

Sophomore guard Max Abmas and junior forward Kevin Obanor lead an excellent offense for Oral Roberts with Abmams scoring over 29 points per game over his last ten.

The Razorbacks have beaten the Golden Eagles twice since 2017, once by 11 points (back in December) and the time prior (2017) by over 35 points.

The Golden Eagles are 5-0 Against The Spread in their last 5 games following a ATS win and 6-0 Against The Spread in their last six overall.

Oral Roberts turnover ratio is nominal.

The Golden Eagles rank 18th in NCAA Men's College Basketball 3-point attempt frequency.

They shoot 82.4% at the free throw line, the nation's best free throw shooting team.

Considering these trends, one would think Oral Robert is going to sail to a championship and

pay out that sweet $10,000 for every $100 bet

....But then there is that defense.  The Golden Eagles are among the worst defenders. It should come as no surprise that the total in this game is 159, nearly 20 points more than the next highest Saturday total.

Arkansas is a very good team but they are not the best three-point shooters.

Remarkably, Gambling911.com has detected a nearly 2 point underlay on this game.  Yes, Oral Roberts should be a +13 dog.

Oral Roberts had a difficult time containing Justin Smith in the December matchup.  Smith was the leading scorer with 20 points in Arkansas's second round game against Texas Tech.

The Razorbacks are making their first appearance in the Sweet 16 since 1996.

Arkansas won its lone national title in 1994 and finished as the runner-up in 1995.

Lines that opened at -11/-11.5 favoring the "home" team tended to cover more often than not, regardless of which way or how much the line moved.

In the NCAA Tournament there has been a -12 "home" favorite that moved up to -13 and covered, an -11 point favorite with a line that didn't move and failed to cover by a single point, an -11.5 favorite that dropped a point and failed to cover a 9 point victory, and there was a steady 10 point favorite that covered a 14-point win. Another "home" team that opened at -10 saw the line drop three points and that team lost outright.
Prop Bets
Oral Roberts @ Arkansas Sat, Mar 27, 2021 EST
| Rot | Kevin Obanor (ORU) Total Points | Moneyline |
| --- | --- | --- |
| 803 | Over  18½  Points | -120 |
| 804 | Under  18½  Points | -110 |
| Rot | Max Abmas (ORU) Total Points | Moneyline |
| --- | --- | --- |
| 805 | Over  26½  Points | -110 |
| 806 | Under  26½  Points | -120 |
| Rot | Jalen Tate (ARK) Total Points | Moneyline |
| --- | --- | --- |
| 903 | Over  11½  Points | -120 |
| 904 | Under  11½  Points | -110 |
| Rot | Justin Smith (ARK) Total Points | Moneyline |
| --- | --- | --- |
| 905 | Over  17½  Points | -115 |
| 906 | Under  17½  Points | -115 |
| Rot | Moses Moody (ARK) Total Points | Moneyline |
| --- | --- | --- |
| 907 | Over  17½  Points | -105 |
| 908 | Under  17½  Points | -125 |
| Rot | First To Score 20 Points | Moneyline |
| --- | --- | --- |
| 2503 | Oral Roberts     | +200 |
| 2504 | Arkansas     | -250 |
| Rot | Last To Score | Moneyline |
| --- | --- | --- |
| 2507 | Oral Roberts     | -110 |
| 2508 | Arkansas     | -120 |
| Rot | Double Result | Moneyline |
| --- | --- | --- |
| 2510 | Oral Roberts - Oral Roberts     | +700 |
| 2511 | Tie - Oral Roberts     | +4200 |
| 2512 | Arkansas - Oral Roberts     | +1100 |
| 2513 | Oral Roberts - Arkansas     | +375 |
| 2514 | Tie - Arkansas     | +1500 |
| 2515 | Arkansas - Arkansas     | -300 |
| Rot | Winning Margin | Moneyline |
| --- | --- | --- |
| 2525 | Oral Roberts to win by 1-2 pts     | +1600 |
| 2526 | Oral Roberts to win by 3-6 pts     | +1100 |
| 2527 | Oral Roberts to win by 7-9 pts     | +2500 |
| 2528 | Oral Roberts to win by 10-13 pts     | +2800 |
| 2529 | Oral Roberts to win by 14-16 pts     | +5000 |
| 2530 | Oral Roberts to win by 17-20 pts     | +8000 |
| 2531 | Oral Roberts to win by 21 or more pts     | +6000 |
| 2532 | Arkansas to win by 1-2 pts     | +1100 |
| 2533 | Arkansas to win by 3-6 pts     | +450 |
| 2534 | Arkansas to win by 7-9 pts     | +550 |
| 2535 | Arkansas to win by 10-13 pts     | +400 |
| 2536 | Arkansas to win by 14-16 pts     | +600 |
| 2537 | Arkansas to win by 17-20 pts     | +500 |
| 2538 | Arkansas to win by 21 or more pts     | +300 |
| Rot | Highest Scoring Half | Moneyline |
| --- | --- | --- |
| 2541 | 1st Half     | +145 |
| 2542 | 2nd Half     | -230 |
| 2543 | Tie     | +3500 |
| Rot | Game Total | Moneyline |
| --- | --- | --- |
| 2544 | Odd     | -115 |
| 2545 | Even     | -115 |
| Rot | 1st Half Winning Margin | Moneyline |
| --- | --- | --- |
| 2546 | Oral Roberts to win by 1-3 pts     | +750 |
| 2547 | Oral Roberts to win by 4-6 pts     | +1100 |
| 2548 | Oral Roberts to win by 7-9 pts     | +1700 |
| 2549 | Oral Roberts to win by 10-12 pts     | +3000 |
| 2550 | Oral Roberts to win by 13-15 pts     | +3500 |
| 2551 | Oral Roberts to win by 16 or more pts     | +4500 |
| 2552 | Arkansas to win by 1-3 pts     | +500 |
| 2553 | Arkansas to win by 4-6 pts     | +450 |
| 2554 | Arkansas to win by 7-9 pts     | +450 |
| 2555 | Arkansas to win by 10-12 pts     | +550 |
| 2556 | Arkansas to win by 13-15 pts     | +700 |
| 2557 | Arkansas to win by 16 or more pts     | +450 |
| 2558 | Tie     | +1500 |
- Mary Montgomery, Gambling911.com