Another teaser from the world of SpankOdds, due to be released the start of the 2022 NFL and college football season.  This time Gadoon "Spanky" Kryollos looks at the Custom Tabs feature.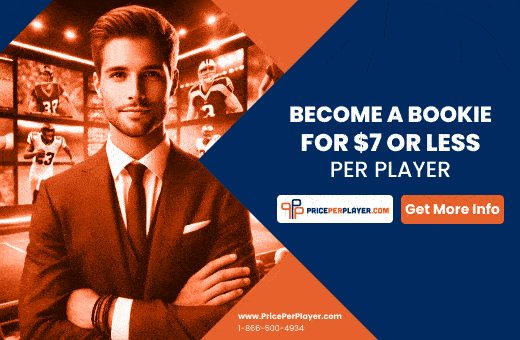 The new line service allows individuals to add their own custom tabs.
Spanky, in his example, selects all football and begins by naming his tabs that include headers:  Series prices, in-game, extra games, props, and it goes on.
Save the headers, all of which can be highlighted.
"Custom tabs is a good way to combine different sports on different dates," Kryollos says.  "Here I have my tab where I combine a little bit of baseball, a little bit of hockey, a little bit of WNBA for this date."
You can't do this with generic tabs.  The custom tabs allow for the combinations.
Spank Odds will show most of the relevant sportsbooks in operation, their line movements in real time, and the betting limits.  All of this is FREE.
Account info to those who registered was expected to be sent out some time in Mid-August.
Custom Tabs At SpankOddshttps://t.co/P5MsrFXmHA

— SpankOdds (@spankodds) August 9, 2022
Joey Oddessa: "The MMA has a Judging Problem"
Famed MMA expert and our good friend Joey Oddessa took a look at the MMA bouts from two weekends ago and determined there are definately some issues with the judging of fights.
More specifically, the state of Texas has a referee problem.
"#UFC277 tape should be a lesson on poor officiating. And it's still the undercard," he observed.
"Open scoring doesn't solve judging problems in mma or boxing. People just don't see things the same and/or they have bias in their scoring for countless reasons," Oddessa noted.
MMA has a judging problem. And judging from todays bouts, Texas clearly has a referee problem. #UFC277 tape should be a lesson on poor officiating. And it's still the undercard. @UFC https://t.co/Gld7cy1gTy

— Oddessa (@MMAOdds) July 31, 2022
Josh Green @yay_yee concurred.
"Texas is perennially awful."
And so too did
PredictionDog @DogPlayoftheDay
"Its been piss poor for over a year now. tonight wasnt nothing compared to other cards."
Alex Davis @Alexdavismma added this, in agreement with Joey:
"Yes it does! ABC had a meeting, approved knee sleeves and 5 minutes for eye pokes, but ignores the rest."
Feds Reviewing Wisconsin Sports Betting Pact With Tribes
The U.S. federal government announced it is reviewing a pact between the state of Wisconsin and the Chippewa band that allows the tribe to operate sportsbooks in its casinos and other venues on the tribal land.
Specifically, the U.S. Department of Interior is reviewing a new gaming agreement reached between the Lac Courte Oreilles Band of Lake Superior Chippewa and the state of Wisconsin.
Gov. Tony Evers and tribal Chairman Louis Taylor signed the most recent compact that permits betting on sports and non-sporting events at the tribe's Sevenwinds Casino in Hayward and mobile wagering on other land within its reservation.
The Department of Interior's review will take 45 days, the State Journal reported.
- Don Shapiro, Gambling911.com