Breaking News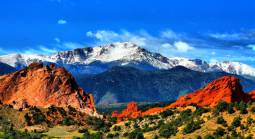 Some Colorado lawmakers want to ask voters in November whether sports betting should be legal in the state.
A bill that would legalize betting on sporting events and fantasy sports in Iowa has passed the Senate and is expected to be considered as soon as Monday in the House.
Want to become a bookie?  That's easy.  Becoming a successful bookie?  That's easy too, provided you are using a top-of-the-line Pay Per Head service.