Assistant US Attorney, Federal Agent doubt validity of Use My Wallet, Quick Tender Claims
Published on:
May/28/2011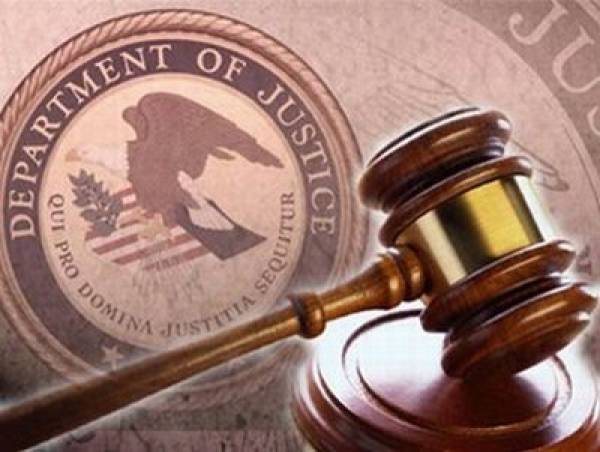 In a phone conversation this weekend between an individual from the poker community and Assistant US Attorney Richard Kay, there was a suggestion made that the US Attorney's Office out of Baltimore was not responsible for any disruption in payouts to Quick Tender/Use My Wallet clients.  The eWallet payment processor this week claimed that its funds transferred by the company during the first two weeks of May had been frozen by the US Attorney's office while en route to customers.  The Assistant US Attorney questioned whether Quick Tender's funds were indeed frozen. 
A forum member of the Two Plus Two community board contacted Mr. Kay and relayed the following: 
I spoke with Richard Kay (the man behind ewalletexpess being shut down and black friday) at the DOJ. He told me that he was *not* the same person behind shutting down QT/UMW or blue monday. All things considered he was a friendly guy and seemed sympathetic to our situation - that he was simply doing the job he is paid to do. I'm mentioning his name here because I think it would be really constructive to pass on any information we can come up with to him since he very much seemed big on getting players their money back. I really don't think it would be helpful to any of us to be an ass hole to him, so if you do contact him please be friendly.
He told me that it is his suspicion that QT/UMW lied about ever sending out the last round of funds and that he thinks most criminals would take the opportunity to get away with as much money as possible. I pointed out to him that there were a few holes in that story, though. First of all, and this is the main point, if QT/UMW really wanted to steal everyone's money like that then why would they allow players to still deposit remaining cleared balances from their site to online poker sites after the wires supposedly were frozen. IE: The story that QT/UMW is giving us makes a lot more sense than Richard Kay's suspicions. Second of all just because Richard Kay doesn't know what happened to the "in transit" bank wires doesn't mean that some other government agency in fact has those wires. After I pointed this out to him he told me if we can find out what bank QT/UMW was using then he would easily be able to figure out what agency was behind shutting them down, and thus be able to put me in contact with the group that has those wires.
 
(advertisement:  Find a great Father's Day gift)
The Baltimore office set up an elaborate sting operation in an effort to go after online gambling companies.  For two years, agents operated a phony payment processing company.  Absolute Poker, BetED.com and FunTimeBingo.com (as part of the BMX group and parent company of Bookmaker) were named in a complaint this past Monday.  The BetED.com and nine of the BMX-related domain names, including Bookmaker.com and DoylesRoom.com, were seized on Monday. 
Aaron Wilt of EVPoker.com spoke to a special agent, Lisa Ward, who worked on the case.  Ms. Ward reiterated what Kay said, essentially that the US Government probably does not have the money Quick Tender claims was frozen. 
Special Agent Ward was very nice on the phone and seemed to sincerely want to figure out what the heck happened. She reiterated to me more than once that she feels that QT is using this as an excuse to steal everyone's money.
I explained to her the way I came to believe that QT had some money seized, namely, that I withdrew funds in early April from QT and on my bank wire receipt it showed CHARGESTREAM LTD with the same back account number from the netherlands that was seized. I explained I had 26k or so in that account and now QT has closed up shop.
She told me she has my name and will be able to go through to double check to see if their fake company (Linwood) has processed any of my personal withdraws. She said that would give us a good idea about what is going on and she would get back to me when she hears from some of the technical guys on the other team. It sounds like a different department than hers was doing the actual Linwood website/frontend/payment processing. I thanked per profusely for her help.
She said she had a lot of voicemails to return, but she was reasonably confident that the government doesn't have our money. I'm still skeptical just given the fact that money literally came from the exact same company/bank account as was seized. She said it is a priority of theirs to get to the bottom of this to ensure they don't have our funds.
If she comes back and says their payment company did not process any of my personal withdraws and therefore doesn't think they have any of my money, then I will try to dig deeper into what funds they think are in that Chargestream account and why I would have received money from it before if it was just operating funds (and not user funds).
The good news in all of this is that the Baltimore US Attorney's office does seem sympathetic to the players plight and willing to assist in recouping funds.  In addition to Quick Tender, BetED.com also claims Feds froze its bank accounts.  They abruptly shut down following unsealing of Monday's indictments.
- Chris Costigan, Gambling911.com Publisher