Today we look at the spread on the Cincinnati Bengals vs. Chicago Bears game, or what it should be.  Bet this game at BetAdrian, which offers a NO DEPOSIT welcome bonus of $20/€20.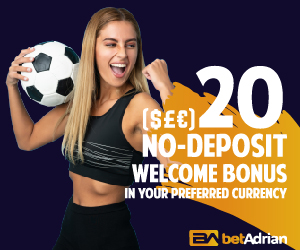 What Should the Spread on the Bengals vs. Bears Game be?
After Week 1, the Bengals rating was 20.11, Bears 15.13.  Adjusting for home field advantage we get a line of Bengals -2.5 .  The line opened at Chicago -3.  As you can clearly see, the wrong team is favored here.
Following a hard fought victory against the Vikings in Week 1, the Bengals were not getting any love from the pundits and oddsmakers alike.  The Bengals were sitting at No. 24.
"Chase put his preseason drops behind him with a game-changing performance against the Vikings. He caught five passes for 101 yards, the most by a Bengals rookie in a season opener. Chase didn't drop a single target and showed how he can help the offense find bigger plays in the passing game. He beat his man down the right sideline and snagged a 50-yard touchdown pass from quarterback Joe Burrow right before halftime. It's that playmaking ability the Bengals wanted when they drafted Chase with the fifth overall pick in April." -- Ben Baby, ESPN.
As for the Bears, their defense lost Chicago the game.
"Chicago's defense cost it the game. The bar is set low for the Bears' offense, but the defense -- led by first-year coordinator Sean Desai -- is supposed to be the team's strength. Yet the Bears' secondary had multiple busted coverages that resulted in long Rams touchdowns. Unacceptable. The Bears won't go anywhere with a defense that makes those kinds of critical errors." -- Jeff Dickerson
What to Watch for in the Line Movement
Cincinnati was a +3 dog on the Week 1 game as well.  Throughout the week, the number did not change outside of coming off the +3.5 seven days previous.   A similar situation happened with the Steelers last week where line didn't move at all and Pittsburgh won outright as an underdog.
Heritage had moved the line on this week's game down to Chicago -2.5 just after 3 pm ET Tuesday.  They were the only book.  Pinnacle, BetOnline, Bovada all were holding at -3 into late Tuesday afternoon at least.
The Rams helped gamblers recoup some of their losses Sunday night with a 34-14 win.  The line on this game moved from -7.5 to -9.  BetOnline even pushed it to -9.5 a few minutes before kickoff.
- Dan Shapiro, Gambling911.com