FINEally Returns: Paddy Power is Back, But Not the Way We Would Like to See
Published on:
May/26/2023
If you have followed Gambling911.com over the years, it should be no secret that we really love the Paddy Power ad campaigns that have mostly been placed on the back burner with Flutter taking control of the company.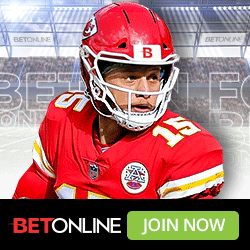 Paddy Power's ads were controversial and mostly tasteless, but they were also fun and creative.  The betting firm distinguished itself from the competition and remained steadfastly unapologetic while racking up fines.
Who could forget their giant Hollywood sign erected during the Ryders Cup?  The Trump weiner wager?  And, Lord help us, the Paddy Power Sin Bin.
Yep, they went there.  It was billed as the first confessional box sponsorship.
Paddy Power's marketing has mostly put a smile on our faces for much of the second half of our nearly 24 years on the Net.
In recent days, Paddy has come out with an ad that is less tasteless but these days can still be viewed as maybea little too violent. 
Paddy Power's new ad features Joseph Parker, Natasha Jonas & Thomas Carty.  It's pretty funny so check it out below.
Paddy Power's new ad featuring Joseph Parker, Natasha Jonas & Thomas Carty

@PaddyPower #BoxingFans | #BoxingWorld pic.twitter.com/7THCsS7hY0

— IFL TV (@IFLTV) May 20, 2023
When we heard Paddy Power had been fined, the assumption was it had something to do with this two minute commercial.  Oversensitive viewers upset about a professional boxer beating on some poor bloke who offended them via social media.  It did not.
Paddy Power instead got fined £490,000 by the UK Gambling Commission for mistakenly sending promotional push notifications to devices linked to Paddy Power customers who had self-excluded. YIKES!  Somebody's head is going to roll we are guessing.
Ian Brown, CEO of Flutter UK&I, said: "Flutter's ambition is to lead the industry in safer gambling and we apologise for this mistake. The push notification in question was sent in error and, once discovered by our team, we took immediate steps to rectify the issue and proactively notified the Gambling Commission. We know that neither Paddy Power nor the regulator received any complaints about the message. We continue to work closely with the Gambling Commission in all areas and we are committed to operating at the highest possible levels of responsibility."
- Gilbert Horowitz, Gambling911.com