Bookies Behaving Badly Part 18: Platinum Sports Saga Finally Ends With Guilty Plea, Crippled Mom of Three
Published on:
Jan/04/2018
Gambling911.com is back with its uber popular series "Bookies Behaving Badly" and, in the Part 18 edition, we take a look back at Platinum Sports, one of the most notorious betting ventures in the world of offshore bookmaking rumored to have ties to organized crime as well as the biker world, and news that, on January 4, one of the key players has finally plead guilty to running the illegal sports betting scheme that took in over $100 million.  Many of these stories are profiled on television programs with viewers coming to the Gambling911.com website for more details.  ENJOY THIS SERIES BY VISITING OUR LAST INSTALLMENT WITH ALL PREVIOUS LINKS HERE

The PlatinumSB Downfall
It all came to a head in 2013, the Super Bowl.
The Combined Forces Special Enforcement Unit (CFSEU), made up of officers from the RCMP, OPP, York, Toronto, Durham and Peel police have made "significant developments" in an investigation into Crown Sportsbook (also known as PlatinumSB.com) after the police force raides a Super Bowl party attended by some 2300 people.
While the PlatinumSB.com website domain had been seized by authorities with a message showing the RCMP seal, that book continued to still be in operation long after that high profile raid, using a .tk extension for a while.
Police did manage to seize a whopping $2.5 million during the raid.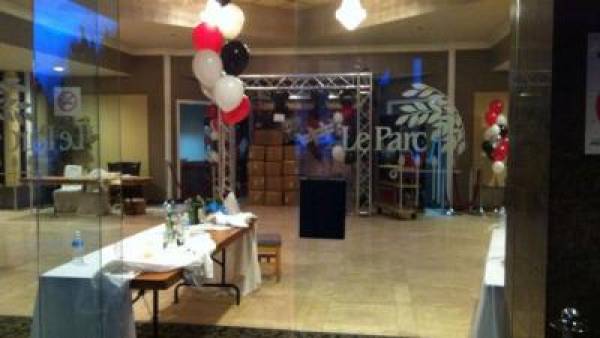 The aftermath: Remnants of a Super Bowl party following an RCMP raid lodged against PlatinumSB
PlatinumSB.com operated from both Costa Rica and the Toronto, Ontario area. It was primarily run through agents in charge of handling money transactions.
"The people found within this gaming house were dispersed in an orderly fashion, while those profiting from this were arrested," said Supt. Paul Pedersen at the time of the 2013 raid. "Six men have been arrested and charged with participating in a criminal organization and other gaming-related charges."
PlatinumSB.com had the distinction of being one of the few online sports betting companies controlled by the Hell's Angel's motorcycle gang, not to mention the Sicillian Mob.
Ultimately 31 individuals were arrested and charged with illegal sports betting.  Police attempted to draw a connection between PlatinumSB and a 2004 shooting that left Louise Russo, an innocent mother of three, paralyzed.
With computer servers in Costa Rica, toll-free phone lines, and a smartphone app, Platinum Sportsbook was making about $1-million a month in profit, police allege.

PlatinumSB held what was among Canada's biggest Super Bowl parties in 2013
The Stuff of Movies
The Star provided all the sultry details:
There are bikers and mobsters. There's an unpaid debt and a plot to kill off the problem borrower, and instead an innocent mother of three is hit and left paralyzed.
An insider turns police agent — a "rat," as he called himself — and takes them all down.
And then, an extraordinary deal that sees the accused and the attorney general agree to a restitution payment to the victim of $2 million dollars, delivered in cash — mostly $20 bills, and no doubt much of it the fruit of underworld activities.
These were not amateurs. Among the accused were Paris Christoforou, a full-patch member of the Hells Angels, Peter Scarcella, a Canadian Mafia figure and Mark Peretz, a businessman involved in illegal gambling.
Russo was wounded in an attempted hit on Michele Modica, a Sicilian Mafia with an unpaid debt.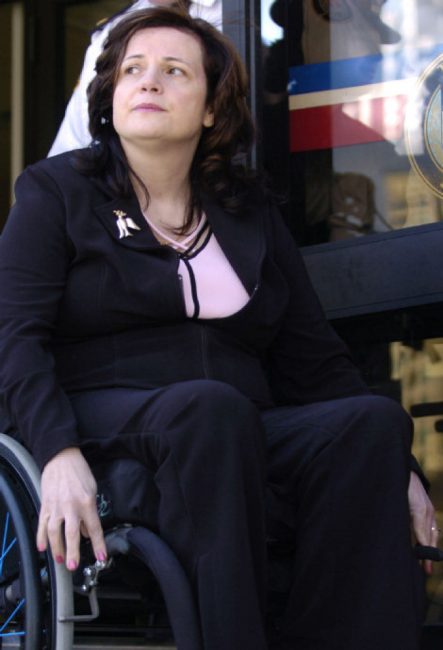 Innocent bystander Louise Russo left paralyzed following botched mob hit
Nearly 14 Years Later a Guilty Verdict Entered
A London, Ontario man pleaded guilty Wednesday to his involvement in the illegal sports gambling scheme that grossed more than $100 million in five years.
David Hair, 50, "was a leading member of the upper-echelon management group" of Platinum Sports Book, "an illegal bookmaking operation" that was run on websites through computers in Costa Rica, Crown attorney Henry Poon said in reading an agreed statement of facts in Toronto court Wednesday.
Hair will serve two years behind bars for his role. He also agreed to pay $3 million in fines -- $2 million before he's actually sentenced on Feb. 21 -- and the remaining million within the next three years, court heard.
Hair remains out on $400,000 bail and still lives at the McCracken Court house in London's swish Sunningdale neighbourhood, where police found $680,000 in bundled cash -- believed to be Platinum revenues -- when a search warrant was executed in February 2013.
Platinum's hundreds of bookies or agents operated across Canada and worked in a "highly sophisticated and organized pyramid-type structure," signing up thousands of bettors, Poon said. The bookies and agents passed up a percentage of their winnings to upper-management people such as Hair, Poon told Justice John McMahon.
Last January, Gordon Baird admitted in a Toronto court that he was the administrator of Platinum. He received an 18-month conditional sentence, to be served in his home, and a $400,000 fine.
 
Bielli pleaded guilty in January 2017 to possessing property obtained by crime over $5,000 and was sentenced to 15 months in custody.
A financial audit, based on intermittent betting records, suggested Platinum grossed more than $103 million between 2009 and 2013.
The PlatinumSB.com case is among the most notorious in the annals of Gambling911.com history.
MORE BOOKIES BEHAVING BADLY
Bookies Behaving Badly Part 1: Wife Shot 13 Times
Bookies Behaving Badly Part 2: This Cross Dresser Once Feasted on Cocaine
Bookies Behaving Badly Part 3: The Lawsuit Edition
Bookies Behaving Badly Part 4: Pay Mob Protection or End Up as 'Trunk Music'
Bookies Behaving Badly Part 5: Shill Edition
Bookies Behaving Badly Part 6: Mark Del Popolo, Attorney at Flaw
Bookies Behaving Badly Part 7: Al Ross Was Bad, His Son Denny Was Worse
Bookies Behaving Badly Part 8: Rogue Ref's Bookies Almost Brought Down NBA
Bookies Behaving Badly Part 9: Hayden Ware, Conman Turned Convict
Bookies Behaving Badly Part 10: Rich Ciarlante Created the Bonus....And His Demise
Bookies Behaving Badly Part 11: Wu Done It? Forensic Files and the Greek
Bookies Behaving Badly Part 12: How a Blackjack Pro Took Down a Drug Gambling Empire
Bookies Behaving Badly Part 13: The Curious Case of the Clueless Culosi
Bookies Behaving Badly Part 14: LiveSports.ag Goes Ballistic on Player (Listen Here)
Bookies Behaving Badly Part 15: 'You F***ing Thief, You F***ing Monkey'
Bookies Behaving Badly Part 16: 'I'm in Charge! Go F*** Yourself B****!'
Bookies Behaving Badly Part 17: 'Bad Ass' Granny Dubbed '320', Refuses to Rat
- Jagajeet Chiba, Gambling911.com