Bookies Behaving Badly, Part 10: Rich Ciarlante Created the Bonus..And His Own Demise
Published on:
Mar/22/2016
One of the first offshore sportsbooks--and one of the first to go out of business--was an operation based in the Dominican Republic called Rich's International Superbook.
The book was owned and operated by a man named Rich Ciarlante, an Italian-American former street bookie from South Philadelphia who tired of dodging the law and fled to the sunny Caribbean to set up shop in the late 1990s.
How Ciarlante came up with a scheme to attract new customers and how that scheme backfired, leaving hundreds of betting customers stiffed out of their winnings, is the subject of the latest installment in Gambling 911's continuing series, "Bookies Behaving Badly."
Ciarlante was a pioneer in the offshore sportsbook business.
Scroll Down For More..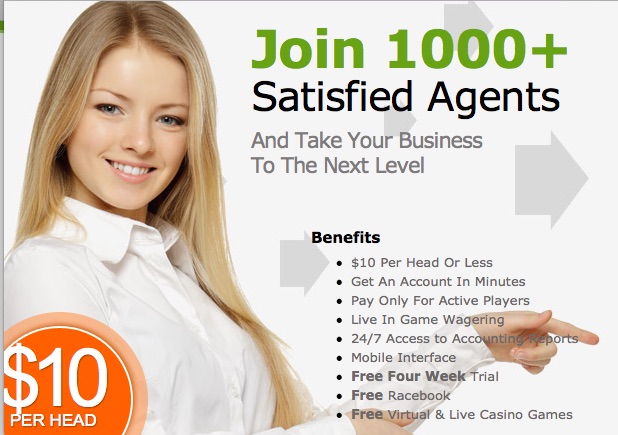 Not only was he one of the first to open one, he is credited with inventing the idea of a "bonus" to attract new customers.
The idea was simple: when a new customer opened a betting account at Rich's International Superbook, the customer would receive a free bonus in betting money, depending on the size of the deposit.
Ciarlante used a 10% bonus, so if a customer deposited $1,000 into a new account, he'd get credited with a free extra $100, making his account balance $1,100.
The promotion worked, attracting lots of new customers, but it soon led to the downfall of Ciarlante's entire operation.
That's because the promotion caused a new kind of bettor to emerge--an opportunistic type of sports bettor that soon became known as a "bonus whore."
Here's how it worked:
A bettor would open a new account--sometimes many different accounts under different names--and immediately accumlate the bonus.
The bettor would then bet the bonus amount only--it the case above, $100.
If the bet won, the bettor would cash out immediately, collecting $1,200 and a quick $200 profit.
If the bet lost, the bettor would also cash out, getting back his initial $1,000 deposit and no worse for wear.
It was a beautiful strategy and the gambler's ultimate dream wager--a bet where you literally had everything to gain and nothing to lose.
There was no risk.
So just imagine hundreds, maybe thousands, of sports bettors from around the world doing the same thing--taking free shots at Rich's International Superbook.
If you win, collect.
If you lose, come back under a different name and try again.
Eventually you'll win that first bet and cash in.
And then cash out.
Before Ciarlante knew what was happening, he was under an assault from bettors that made the Alamo look like a Sunday School picnic.
Sure, he had regular bettors who mostly lost, but his bonus promotion drew so many whores that his operation couldn't stay afloat.
(Nowadays, offshore sportsbooks still use bonuses to attract new customers or entice old customers to reload funds, but there usually is a rollover stipulation that requires the bonus funds to be wagered five or 10 or however many times before any bonus funds can be collected.
Ciarlante neglected to--or didn't think to--require a rollover, which would have avoided the bonus whore problem.)
In 1998, Rich's International Superbook went out of business.
And every customer with a betting account there got stiffed.
Robbed, burgled, ripped off, or as they say in South Philly--S.O.L.
Ciarlante, whose book at the time was an advertiser on the gambling news and informaton site Bettorsworld.com, went on that site and penned an article attempting to explain why his company went belly up and why everyone got stiffed.
"The 10% bonus has created an opening for even the novice player to use it in such a way as to take complete advantage of the system, and just like in a pyramid scheme, inflate the industry with unreal dollars," Ciarlante wrote.
"Customers have taken the 10% bonus they receive and are basically just risking that money without ever putting their own in jeopardy...When you consider the high cost of operating an offshore sportsbook, the mismanagement that occurs, the inexperienced operators...and you mix in the 10% bonus, it is easy to see why they have little or no chance to survive."
Ciarlante's diatribe continued: "Rich's International Superbook was the originator of the 10% bonus program, and while it was started with good intentions for all our customers, in hindsight I can see that while its purpose was good, it has now turned into a nightmare...It was a promotional fad that captured the imagination, but should now be allowed to slip away into oblivion."
Slip away into oblivion?
Just like Ciarlante did, with everyone's money, which is why he was one of the first, if not the first, offshore bookie behaving badly.
By Tom Somach
Gambling 911 Staff Writer