Aussie Media Man Talks Domain Names: Gambling.com, Poker.com.au
Published on:
Jan/07/2011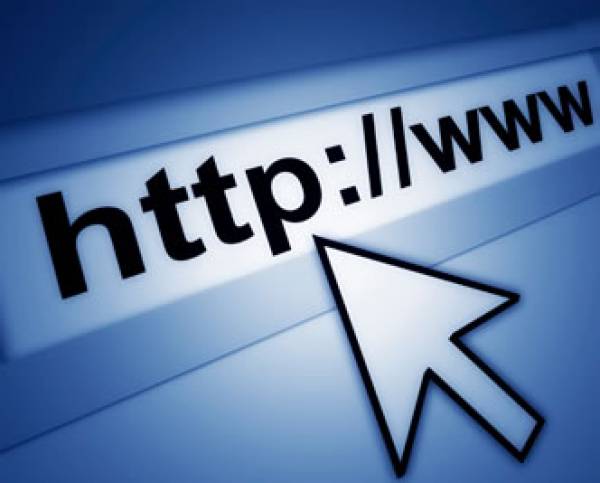 G'day punters, entrepreneurs, gambling and casino tycoons, journalists... one and all. Today we explore the world of internet domain names. We look at both generic and general domain names as well as those in the news media, entertainment, adult and gambling sector. Media Man http://www.mediamanint.com and Gambling911 give you the heads up on domain names so you can try to make heads or tails of all the domain name news and gossip currently going on down under in Australia and everywhere else in the internet universe.
All of this fuss about internet domain names. Well, your reading about it on either Gambling911 or Media Man Int, two very strong domain names and companies, if there ever was.
This week or so everyone's been buzzing about domain names Gambling.com and now Poker.com.au  So, just how good are the names, how much is hype, speculative, and how much is of substance and lets call it "real big business", and will deliver profits and return on investment.
MediaManInt.com Says Gambling.com Is High Risk; Name Already Lost Money In Past!...
The internet domain name www.gambling.com, owned by a Pommie casino group, is up for auction and it don't come cheap.
Introducing Media Corporation, which would you believe paid a massive $US20 million ($19.8 million) for the domain in May of 2005 and earned a cool$US5.5 million from advertising on the website a year later, hopes to fetch more than $US10 million for the name.
The domain name's depreciation in value is largely due to a ban on internet gambling in the United States in October 2006. In some other counties such as Australian and New Zealand, some legal eagles talk of "grey areas" (which are legally untested).
It's worth pointing out that for the record our Media Man Int is primarily a media, publicity and internet portal development company.  We cover over a dozen different vertical markets including news, political, travel, lifestyle, technology, community, property, entertainment, a wee tad of adult (and games... both land based, video games and online).
As well informed readers might have picked up on, many industries are intertwined. Many brands such as Marvel Entertainment, Sony, News Corporation and yes, Media Man, have a number of business arms. Marvel has books, comics, lunch boxes and super hero costumes. They are pump out DVDs and even new release blockbuster movies. And, who has not heard of Marvel slot games, which can be found across the Media Man website network. Companies such as PartyGaming, Virgin, Playtech and Centrebet feature the branded Marvel games.  The games from Marvel are often featured on website portals. See how it gets complicated. Back to matters at hand, no, Marvel.com is not for sale, not is Marvel - they are owned by Disney. Yes, the company famous for Mickey Mouse and friends.
Gambling, sex and the internet go head in hand, pardon the pun.
The porn friendly nation of Germany is home of tech giant and domain name firm, Sedo. It was Sedo in fact that arranged for the sale of www.sex.com for a record $US13 million last November and its now having a crack and flogging gambling.com, pushed along with a big of media buzz by Media Man and Gambling911 we might add! An ambitious reserve price of $US9 million has been set, but how many genuine takers are out there in a financial climate which is pretty depressed, or as they say in Australia, up the shit.
The actual word "gambling" is ranked No. 1 by out friends at Google via searches and the gambling.com site gets more than 300,000 hits each month which is pretty impressive.
Gambling.com yes, a great name, but what's it worth? The market will decide and your can bet your bottom dollar that the Media Man network and Gambling911 newshounds will be following up in hot pursuit.
Australian Poker Domain Name Sells For $100,000; Good Or Bad Value Compared To CasinoNewsMedia.com and MediaMan.com.au...
The attractive Poker.com.au domain sold for $100,000 less that 24 hours ago, but experts are saying the price tag was reduced thanks to complex online gambling laws down under in Australia.
The Aussie domain name market has continued to heat up with Poker.com.au selling for $US100,000. However some industry experts reckon the names value may have been reduced because of Australia's restrictions on online gambling.
Legislation released a decade or so ago "restricts" the advertising of interactive gambling services in Australia. David Nye, who runs domain name auction house NetFleet, says the laws means Poker.com.au has sold for considerably less than it would have otherwise.
"There is a Canadian equivalent, Poker.ca, that sold for $400,000 last year. Now, Canada has one-and-a-half times the population of Australia and that site commanded a price much, much higher. One of the aspects involved in all of this is the legislation, and the legislation specifically prohibits the advertising of online interactive gambling. In theory, you cannot have an Australian website advertising these interactive gaming services, and the fines are large."
The current laws also state that it is illegal for any online gambling site to offer services to Australians located in the country...but the current law does not make it a criminal act for Australians to engage in these services.
The Australian Government has even restated last year that it would not lift the restrictions, despite a Productivity Commission report recommending the restrictions should cease.
Nye says that if interactive gambling advertising were allowed in Australia, "you might see prices that were worth 10 times the amount... the legislation has obviously deflated the price".
The poker domain name has been purchased by sports gambling company 888, which operates various gambling - (poker, casino and sports betting) websites internationally and sports Shane Warne as an ambassador. So far, the company hasn't used Poker.com.au for any new service but the website states that "a seriously exciting new poker revolution" is "coming soon".
Nye points out that online gambling is one of the most lucrative practices on the internet, and that continued government opposition to liberalised gambling laws will keep prices down.
"There is huge money in online poker. Some of these poker rooms are bringing many thousands of dollars," he said on the record.
But the Government hasn't budged from its position, with communications senator Stephen Conroy saying last year that the online aspects of the Interactive Gambling Act 2001 wouldn't be changed, in fact going against the Productivity Commission's recommendations.
"The Australian Government does not agree with the Productivity Commission recommendation that the Australian Government amend the Interactive Gambling Act 2001 to allow for a liberalisation of online gambling, starting with allowing the provision of online poker games to Australians. The existing rules will continue to apply," the senator went on record with last year.
A Media Man Int spokesperson said "The Australian government needs to get up to speed with the rest of the world. It reminds me a bit like the Wikileaks saga of which Prime Minister Julia Gillard said was illegal, which is complete B.S. The Australian punters and business folks alike are sick of all the B.S and spin coming from the government. The internet is a global industry. Most domain names are dot coms. Most companies in this space have a global presence, global marketing, business and media plan. The world is their audience, whether the founder or director of a companies is a Canadian, American, Australian, South African, Indian or New Zealand resident. It shouldn't matter. The internet is global period, as so is online casino, poker and sports betting. We even have a Casino Legal section on our websites which cover off on some of the legal and technical stuff, but its all pretty complex, and the United States seems to head up much of the confusion, followed by Europe. Someone needs to help the Australian government get with the 21st century".
Now, get this...some have even called for even stricter regulations on the industry. Australia's Independent senator Nick Xenophon said in a submission to the Productivity Commission that the recent arrival of sites such as Betfair, which "allows for an expansion of gambling by virtue of the product that is offered", highlights the need for a more "comprehensive regulatory approach".
Senator Xenophon is currently not returning the calls of Media Man.
Our switched on friend Nye advised the issue is timely given the domain name industry is heating up and approaching red hot, if not white hot levels.
Onto other industry sectors, given Media Man covers basically all of them, it was just last month that retain giant Woolworths (also involved in gambling) purchased Hardware.com.au for $33,000, and Nye expects Electricity.com.au...which just came back on the market – to sell for around $50,000!
"The theory of relaxing these laws is that you're allowing access to poker rooms, you're getting tax revenue which could be in the realms of hundreds of millions per year, and you can regulate the industry. This is one of the most lucrative areas on the internet... but the legislation means the price is lower than it would have been overseas."
For the record, Media Man International is not currently looking to sell any of their domain names in a portfolio which spans of 25 names, many of which are gold and listed on very high ranking website portals and measuring sticks like Hitwise. Media Man has done media coverage and b2b for firms such as Messages On Hold, PartyGaming, Virgin, James Packer's Betfair and Crown, and also Centrebet and Betezy, DGM Affiliates, and more! Oh, readers, if you have what you think is a very attractive offer you can let us know, but don't loose any sleep if we don't get back to you overnight. Still, you have to be in it to win it, so let us know what's on your mind.
Take the time to research and learn games before placing down money
Media Man http://www.mediamanint.com Casino News Media http://www.casinonewsmedia.com and Gambling911.com are website portals. Not casinos as such, however are recognised as world leading websites that cover the sector and act as central points to games, news, reviews and more. Media Man's Casino News Media covers casino news, reviews, games, multimedia and more.
Know the odds, set limits and have fun.
*Greg Tingle is a special contributor for Gambling911
*Media Man http://www.mediamanint.com is primarily a media, publicity and internet portal development company. Gaming is just one of a dozen sectors covered
*The writer owns shares in Crown Limited