Damian Lillard Next Team Odds If Not Miami
Published on:
Sep/26/2023
The basketball world is crossing its fingers that Damian Lillard is on the court come opening day.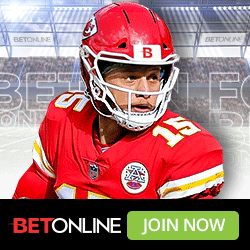 We know the Miami Heat are in hot pursuit and are the favorites to land Lillard, but reports over the weekend suggest a few more teams are possibly in the mix.
Today, we updated "next team" odds for Lillard and a few other disgruntled superstars.
If not the Heat, the Celtics remain the favorites for Lillard. Toronto's odds have been slashed from 8/1 on July 25 to 4/1, currently.
Portland has moved into the top spot for Zach LaVine after being listed with 11/1 odds two months ago.
James Harden and Zion Williamson trade odds are also below.
Damian Lillard Next Team (If not Miami)                                              
Boston Celtics                           2/1                  
Philadelphia 76ers                     3/1                  
Toronto Raptors                        4/1                  
Brooklyn Nets                           5/1                  
New York Knicks                        6/1                  
Atlanta Hawks                           16/1                
Chicago Bulls                            16/1                
Milwaukee Bucks                      18/1                
San Antonio Spurs                     18/1                
Minnesota Timberwolves          20/1                
Memphis Grizzlies                     20/1                
James Harden Next Team                                            
Los Angeles Clippers                  2/5                   (-250)
Chicago Bulls                            6/1                  
Houston Rockets                       7/1                  
New York Knicks                        9/1                  
Miami Heat                               10/1                
Atlanta Hawks                           14/1                
Dallas Mavericks                       14/1                
New Orleans Pelicans                16/1                
Toronto Raptors                        18/1                
Memphis Grizzlies                     20/1                
San Antonio Spurs                     25/1                
Zach LaVine Next Team                                   
Portland Trail Blazers                2/1                  
Philadelphia 76ers                     3/1                  
Miami Heat                               4/1                  
New York Knicks                        5/1                  
Brooklyn Nets                           7/1                  
Dallas Mavericks                       8/1                  
Atlanta Hawks                           12/1                
LA Lakers                                  14/1                
Denver Nuggets                        16/1                
Golden State Warriors               16/1                
Oklahoma City Thunder             18/1                
Washington Wizards                 18/1                
Toronto Raptors                        20/1                
Zion Williamson Next Team                                         
Portland Trail Blazers                2/1                  
Houston Rockets                       5/2                  
Charlotte Hornets                     3/1                  
New York Knicks                        4/1                  
Utah Jazz                                  7/1                  
Minnesota Timberwolves          8/1                  
Oklahoma City Thunder             10/1                
Golden State Warriors               12/1                
Orlando Magic                          14/1     
- BetOnline Press