Daily Fantasy Sports Picks – NBA - Tristan Thompson: Rockets-Cavs Point Spread
Published on:
Jan/07/2015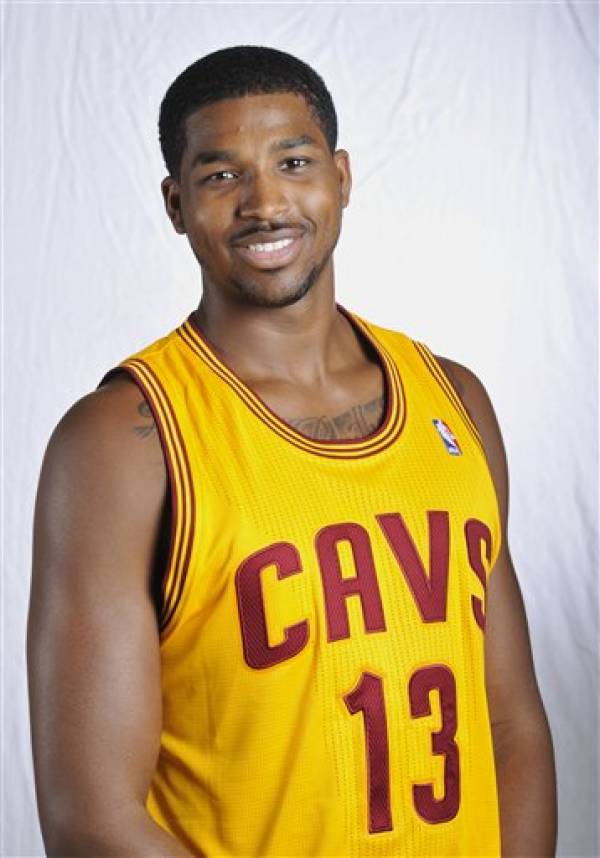 Gambling911.com has your Daily Fantasy Sports picks and here we look at Cleveland's Tristan Thompson.  For sports bettors, the Rockets-Cavs point spread was coming in at Houston -6.

Tristan Thompson has been a hot commodity on the Fantasy scene.  He's still priced decent at $6600.  He's been averaging 13 points and 12 rebounds per game over the last seven games.  Thompson is also averaging around 39 minutes per game over this time period. 
There's a problem, however.  Point guard Kyrie Irving will return to the Cavaliers' starting lineup this evening and that will likely cut into Thompson's minutes and results.
The Rockets-Cavs line has dropped from -7 to -6, likely with the new of Irving's return. 
Houston comes into this game with a 23-11 Straight Up record and 18-16 Against The Spread.  Cleveland is three games above .500 Straight Up and a sorry 13-22 ATS. 
While the home team has won 7 of the last 10 games in this series, Houston is 6-1 in the last seven games and 8-2 in the last ten.   Most of those wins were blowouts.
Scroll down for lines and all of the day's player salaries.

Z. Pachulia C B $5.8K
B. Knight PG B $7.5K
K. Middleton SF B $4.7K
G. Antetok... SG B $6.6K
J. O'Bryant PF B $3K

R. Covington PF B $5.6K
K. McDaniels SF B $4.9K
M. Carter-... PG B $9K
N. Noel PF B $4.8K
H. Sims C B $4.5K

E. Gordon SG B $4.7K
O. Asik C B $4.2K
T. Evans SG B $7.8K
J. Holiday PG B $7.6K
A. Davis PF B $11K
M. Kidd-Gi... SF B $5.3K
K. Walker PG B $9.5K
B. Biyombo C B $4K
G. Henderson SG B $5.3K
C. Zeller PF B $5.3K
C. Aldrich C B $5.5K
J. Calderon PG B $4.6K
J. Smith C B $4.2K
T. Hardawa... SG B $5K
Shane Larkin
N. Hilario PF B $4.5K
P. Pierce SF B $5.2K
M. Gortat C B $6.1K
J. Wall PG B $9.8K
T. Allen SF B $3.8K
M. Gasol C B $9.3K
M. Conley PG B $8.3K
C. Lee SG B $4K
J. Stokes PF B $3K
J. Teague PG B $8.3K
A. Horford C B $6.5K
P. Millsap PF B $8.7K
D. Carroll SF B $5.7K
K. Korver SG B $4.9K
G. Hayward SF B $7.8K
D. Favors PF B $7.9K
J. Ingles SF B $3.5K
R. Gobert C B $5.9K
T. Burke PG B $5K
J. Butler SG B $8.5K
P. Gasol PF B $9.4K
K. Hinrich PG B $3.5K
D. Rose PG B $6.6K
J. Noah C B $7.2K
K. Singler SF B $3.3K
A. Drummond C B $9.6K
B. Jennings PG B $7.9K
G. Monroe PF B $7K
K. Caldwel... SG B $4K
C. Parsons SF B $6.5K
M. Ellis SG B $7.2K
D. Nowitzki PF B $6.6K
T. Chandler C B $6.8K
R. Rondo PG B $8.2
T. Harris SF B $7K
N. Vucevic C B $8.4K
E. Payton PG B $5.3K
K. O'Quinn C B $4.3K
V. Oladipo SG B $5.8K
T. Mozgov C B $4.8K
K. Faried PF B $7.4K
A. Afflalo SG B $5.9K
W. Chandler SF B $6K
T. Lawson PG B $9.2K
G. Dragic PG B $7.4K
E. Bledsoe SG B $9.1K
M. Morris PF B $6.5K
P. Tucker SF B $4.7K
A. Len C B $3.8K
G. Dieng C B $7.3K
S. Muhammad SF B $6.4K
A. Wiggins SF B $6.4K
M. Williams PG B $5K
T. Young PF B $5.9K
A. Roberson SG B $3.5K
S. Adams C B $4.9K
S. Ibaka PF B $6.3K
R. Westbrook PG B $10.2K
K. Durant SF B $11.1K
R. Gay SF B $8.4K
J. Thompson PF B $4K
D. Cousins C B $10.7K
D. Collison PG B $7K
K. Bryant SG B $8.8K
R. Price PG B $4.1K
J. Hill C B $5.3K
E. Davis PF B $5.1K
R. Kelly PF B $3.2K

B. Griffin PF B $10.1K
J. Redick SG B $4.8K
D. Jordan C B $8.1K
M. Barnes SF B $4.3K
C. Paul PG B $9.7K

B. McLemore SG B $4.7K
D. West PF B $6.3K
C. Watson PG B $5K
R. Stuckey SG B $5.3K
R. Hibbert C B $6.3K
S. Hill SF B $3.8K
K. Thompson SG B $7K
D. Green SF B $8.5K
H. Barnes SF B $5.3K
S. Curry PG B $10.3K
M. Speights PF B $4.8K
NBA - Jan 07

 

Jan 07

701

HOUSTON

-7-110

o197½-110

-300

 

7:05 PM

702

CLEVELAND

+7-110

u197½-110

+250

 

Jan 07

703

NEW ORLEANS

-4½-110

o193½-110

-190

 

7:05 PM

704

CHARLOTTE

+4½-110

u193½-110

+165

 

Jan 07

705

MILWAUKEE

-6½-110

o196-110

-275

 

7:05 PM

706

PHILADELPHIA

+6½-110

u196-110

+235

 

Jan 07

707

NEW YORK

+15-110

o189-110

 

 

7:05 PM

708

WASHINGTON

-15-110

u189-110

 

 

Jan 07

709

BOSTON

+5-110

o199-110

+180

 

7:35 PM

710

BROOKLYN

-5-110

u199-110

-220

 

Jan 07

711

MEMPHIS

+3½-110

o197-110

+145

 

7:35 PM

712

ATLANTA

-3½-110

u197-110

-165

 

Jan 07

713

UTAH

+10½-110

o195-110

 

 

8:05 PM

714

CHICAGO

-10½-110

u195-110

 

 

Jan 07

715

DETROIT

+9-110

o211-110

 

 

8:35 PM

716

DALLAS

-9-110

u211-110

 

 

Jan 07

717

ORLANDO

+7½-110

o200½-110

+285

 

9:05 PM

718

DENVER

-7½-110

u200½-110

-345

 

Jan 07

719

PHOENIX

-8½-110

o215-110

-450

 

9:35 PM

720

MINNESOTA

+8½-110

u215-110

+350

 

Jan 07

721

OKLAHOMA CITY

-7½-110

o212-110

-345

 

10:05 PM

722

SACRAMENTO

+7½-110

u212-110

+285

 

Jan 07

723

INDIANA

+11-110

o203½-110

 

 

10:35 PM

724

GOLDEN STATE

-11-110

u203½-110

 

 

Jan 07

725

LA LAKERS

+10½-110

o215-110

 

 

10:35 PM

726

LA CLIPPERS

-10½-110

u215-110

 
- Tyrone Black, Gambling911.com