The Creighton Bluejays vs. Gonzaga game features the biggest line of the Sweet 16, Bulldogs -13.5 (up a half point).  We have all your trends on this game below.  BetUS offers a generous welcome bonus on this game (max bonus $2500).  Privacy matters at BetUS.  They will never report your winnings or request your social security number.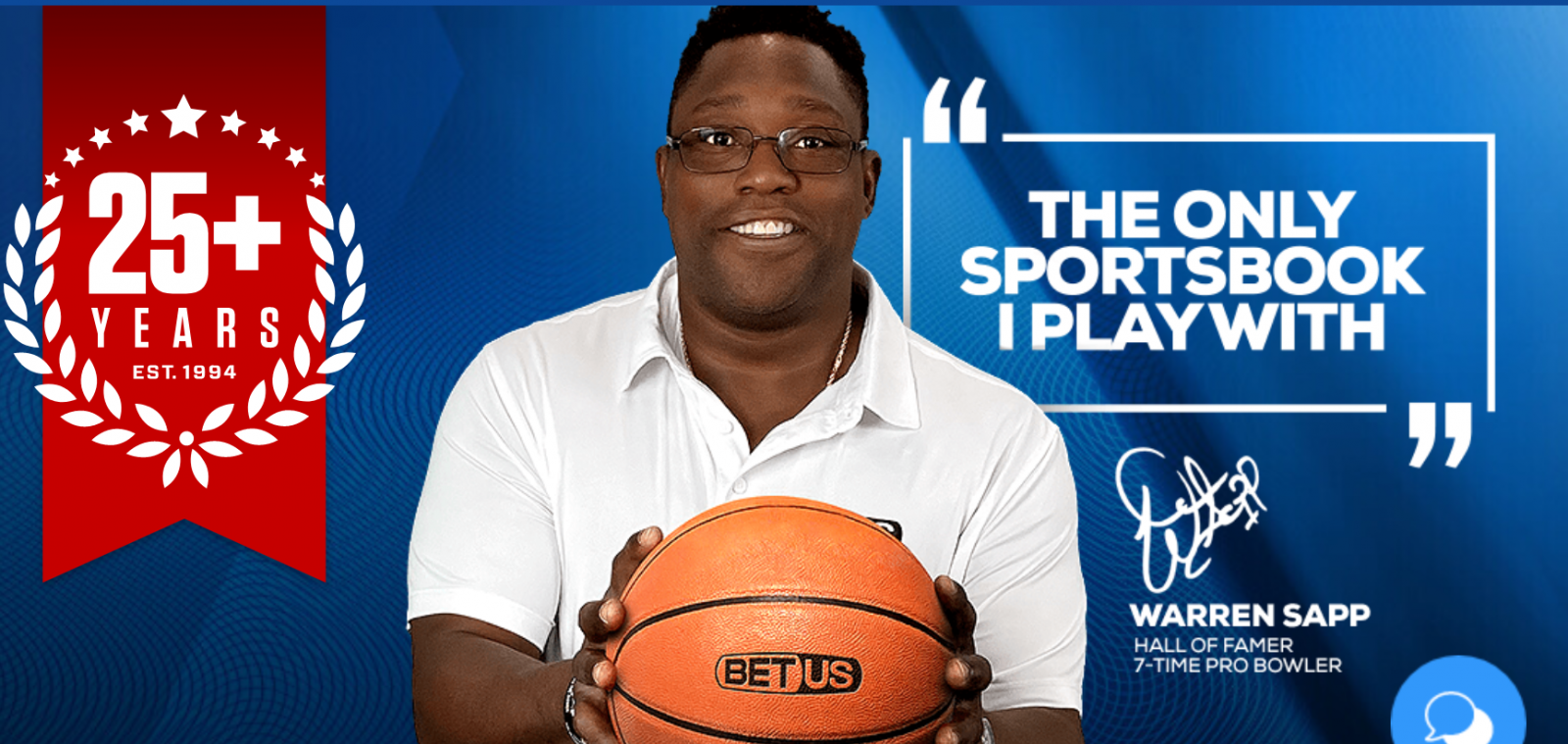 Creighton vs. Gonzaga Preview, Trends
Creighton had 75% or more backing on both the spread and moneyline.

Gonzaga's offense is the most efficient in the nation, per KenPom.

Creighton, despite its dominance, has only two covers above the .500 mark.

Only two of Gonzaga's last ten wins were by less than the current spread of 13.5.

Creighton has the ability to get hot.  Against Villanova, the Bluejays shot 71.4% (20-of-28) from 2-point range, and 46.2% (12-of-26) from beyond the arc.

The Blue Jays have some decent defense and rarely turn the ball over.

But Creighton has had some issues at the free throw line.
Prop Bets
Creighton @ Gonzaga Sun, Mar 28, 2021 EST
| Rot | Christian Bishop (CREI) Total Points | Moneyline |
| --- | --- | --- |
| 801 | Over  11½  Points | -125 |
| 802 | Under  11½  Points | -105 |
| Rot | Denzel Mahoney (CREI) Total Points | Moneyline |
| --- | --- | --- |
| 805 | Over  10½  Points | -120 |
| 806 | Under  10½  Points | -110 |
| Rot | Marcus Zegarowski (CREI) Total Points | Moneyline |
| --- | --- | --- |
| 807 | Over  16½  Points | -105 |
| 808 | Under  16½  Points | -125 |
| Rot | Mitch Ballock (CREI) Total Points | Moneyline |
| --- | --- | --- |
| 809 | Over  10½  Points | -130 |
| 810 | Under  10½  Points | Ev |
| Rot | Andrew Nembhard (GONZ) Total Points | Moneyline |
| --- | --- | --- |
| 901 | Over  8½  Points | -125 |
| 902 | Under  8½  Points | -105 |
| Rot | Corey Kispert (GONZ) Total Points | Moneyline |
| --- | --- | --- |
| 903 | Over  18½  Points | -130 |
| 904 | Under  18½  Points | Ev |
| Rot | Drew Timme (GONZ) Total Points | Moneyline |
| --- | --- | --- |
| 905 | Over  18½  Points | -140 |
| 906 | Under  18½  Points | +110 |
| Rot | Jalen Suggs (GONZ) Total Points | Moneyline |
| --- | --- | --- |
| 907 | Over  15½  Points | -130 |
| 908 | Under  15½  Points | Ev |
| Rot | Joel Ayayi (GONZ) Total Points | Moneyline |
| --- | --- | --- |
| 909 | Over  12½  Points | -120 |
| 910 | Under  12½  Points | -110 |
| Rot | First To Score 20 Points | Moneyline |
| --- | --- | --- |
| 2503 | Creighton     | +240 |
| 2504 | Gonzaga     | -330 |
| Rot | Last To Score | Moneyline |
| --- | --- | --- |
| 2507 | Creighton     | -115 |
| 2508 | Gonzaga     | -115 |
| Rot | Double Result | Moneyline |
| --- | --- | --- |
| 2510 | Creighton - Creighton     | +900 |
| 2511 | Tie - Creighton     | +5500 |
| 2512 | Gonzaga - Creighton     | +1500 |
| 2513 | Creighton - Gonzaga     | +450 |
| 2514 | Tie - Gonzaga     | +1500 |
| 2515 | Gonzaga - Gonzaga     | -375 |
| Rot | Winning Margin | Moneyline |
| --- | --- | --- |
| 2525 | Creighton to win by 1-2 pts     | +2200 |
| 2526 | Creighton to win by 3-6 pts     | +1800 |
| 2527 | Creighton to win by 7-9 pts     | +3000 |
| 2528 | Creighton to win by 10-13 pts     | +3500 |
| 2529 | Creighton to win by 14-16 pts     | +6000 |
| 2530 | Creighton to win by 17-20 pts     | +9000 |
| 2531 | Creighton to win by 21 or more pts     | +7500 |
| 2532 | Gonzaga to win by 1-2 pts     | +1300 |
| 2533 | Gonzaga to win by 3-6 pts     | +500 |
| 2534 | Gonzaga to win by 7-9 pts     | +600 |
| 2535 | Gonzaga to win by 10-13 pts     | +425 |
| 2536 | Gonzaga to win by 14-16 pts     | +550 |
| 2537 | Gonzaga to win by 17-20 pts     | +450 |
| 2538 | Gonzaga to win by 21 or more pts     | +240 |
| Rot | Highest Scoring Half | Moneyline |
| --- | --- | --- |
| 2541 | 1st Half     | +140 |
| 2542 | 2nd Half     | -220 |
| 2543 | Tie     | +3500 |
| Rot | Game Total | Moneyline |
| --- | --- | --- |
| 2544 | Odd     | -115 |
| 2545 | Even     | -115 |
| Rot | 1st Half Winning Margin | Moneyline |
| --- | --- | --- |
| 2546 | Creighton to win by 1-3 pts     | +800 |
| 2547 | Creighton to win by 4-6 pts     | +1300 |
| 2548 | Creighton to win by 7-9 pts     | +2000 |
| 2549 | Creighton to win by 10-12 pts     | +3500 |
| 2550 | Creighton to win by 13-15 pts     | +4500 |
| 2551 | Creighton to win by 16 or more pts     | +6000 |
| 2552 | Gonzaga to win by 1-3 pts     | +500 |
| 2553 | Gonzaga to win by 4-6 pts     | +400 |
| 2554 | Gonzaga to win by 7-9 pts     | +400 |
| 2555 | Gonzaga to win by 10-12 pts     | +450 |
| 2556 | Gonzaga to win by 13-15 pts     | +550 |
| 2557 | Gonzaga to win by 16 or more pts     | +325 |
| 2558 | Tie     | +1500 |
- Ean Lamb, Gambling911.com