June 20 through June 22 will feature some pretty hot series in Major League Baseball.  Probably one of the better series will be the Guardians vs. Twins, however, neither team or total Over/Under appear to have much of an edge in that one.  One of the best bets will be on the Dodgers in their series vs. the Reds.  The only question is: Where there be enough value.  LA on the road could be enough to keep this price down somewhat.  LA is 13-4 in the last 17 games versus the Reds.  That series starts Tuesday.  For Monday June 20 we have a hot one on tap featuring the Yankees in Tampa Bay.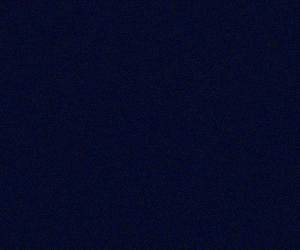 Teams to Bet

 
New York Yankees - The Yankees were 9-1 coming into Saturday.  They were also on an 8-game win streak.  
Atlanta Braves - The red hot Braves had lost just one game ahead of the weekend and owned the best record in the NL.  
Cleveland Guardians - 33-27 was their record coming into the weekend, but more importantly they had won eight of their last ten games.  
Philadelphia Phillies - They are back on track and a few games above .500 with an 80% win record over the past week.  
New York Mets - The Mets are winning around 60% of their games of late and own a 43-23 record.  
Houston Astros - The Astros owned a 40-23 record but were cooling off a bit, playing .500 baseball over their last ten heading into the weekend.  
San Diego Padres - They were winning games at a 70% clip. 
San Francisco Giants - They, too, were winning games at a 70% clip.  
Toronto Blue Jays - They've been playing .500 baseball of late perhaps but the Blue Jays are still 37-27 in the highly competitive AL East.  
Boston Red Sox - They were still surging and entering the week on a 7-3 streak in the competitive AL East. 
Texas Rangers - This is a .500 team that's been winning at around a 60% clip the last week.  
Baltimore Orioles - Huh?  They were 29-37 coming into the weekend but have been playing well of late in a highly competitive AL East division.  They were winning at a 60% clip. 
Tampa Bay Rays - The Rays were stumbling a bit heading into the weekend as they were on a 4-game losing streak.   
Detroit Tigers - While it is true the Tigers had one of the better bull pens in the MLB, that hasn't exactly helped much as they were coming into the weekend with a 24-40 record and lost six straight games.  
LA Angels - Maybe they've stopped the bleeding for now, but it's still not safe to start backing this team just yet.  
Cincinnati Reds - This team was just 23-41 but are no longer playing the worst baseball at least, having won 40% of their games ahead of Saturday.  
Pittsburgh Pirates - They had won just one game in this past week.  
Chicago Cubs - Like the Pirates, their losing rate in the last week was 90%.  
Washington Nationals - They have just 23 wins on the season and are losing 80% in the last week.  The Nets carried a 7-game losing streak into Saturday.  
Oakland Athletics - They've won a mere 22 games this season thus far and were losing 80% of their games over the last week.  
Dodgers vs. Reds: LA 13-4 (price will be steep but maybe some value since they are on the road).  
Yankees vs. Rays: New York 6-2, Under 9-4 
Cardinals vs. Brewers: St. Louis 10-5 
Giants vs. Braves: Under 11-5 
Diamondbacks vs. Padres - San Diego is 6-2 in the last eight meetings.  They are playing at home but Arizona is just a few games under .500 so the price might be doable.  
Nestor Cortes - With a 1.94 ERA and a 0.93 WHIP, there is no arguing how good of a pitcher Cortes is. In his most recent start he limited the Rays to just one run.  He's .178 versus Rays hitters, allowing just 15 hits in 74 at bats.  He's only allowed one home run versus the Rays.  
You will be getting a good price here on the YANKEES and CORTES because this one is being played in Tampa Bay with Shane McClanahan starting.  He has a 7-3 record with a 1.84 ERA and 0.86 WHIP.   
While the preference would be to get McClanahan off a win here, instead he's coming off a loss having allowed four runs against the Yankees his last start.  He lasted six innings.   
With McClanahan allowing just 17 hits in 74 at bats, this one should stay UNDER 6.5 and we might even be tempted to take the UNDER on the 6 as gambling911.com anticipates McClanahan making it through the 7th inning at least.  
- Dan Shapiro, gambling911.com