Gambling911.com has your free picks for Thursday's Major League Baseball games (July 16, 2022).  All lines courtesy of Nitrobetting.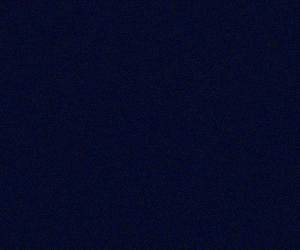 Phillies vs. Nationals Free Pick
The Phillies have won the last eight meetings. Zack Wheeler is 5-3 with a 2.84 ERA.  Wheeler delivered a dominant performance in Saturday's victory over the Diamondbacks.  The right-hander allowed just two hits on the afternoon and had eight strikeouts.  He has not permitted more than three runs over his last seven starts.  Washington hitters are 41 in 156 at bats (.211) vs. Wheeler.  
Patrick Corbin picked up his third victory of the season on Saturday, allowing four runs on seven hits over his six-plus innings of work against the Brewers.  But he's just 3-8 with a 6.65 ERA on the season.
Alec Bohm has hit 5 of 12 with two homers off of Corbin. Rhys Hoskins has hit 8 of 26 off of him with two homers.
Do take Philadelphia even at a hefty price here
Padres vs. Cubs Free Pick
There have only been three OVERs in the last eleven games of this series.  Joe Musgrove is slated to start this day for San Diego and is 7-0 with a 1.50 ERA.  Depending on who the starter is for Chicago, we could see a total of 7 or less.  Musgrove has allowed 17 hits by Cubs batters off of 55 at bats, 2 of which were home runs and 8 RBIs. 
The Cubs are 8-2 over the last ten meetings. The Padres have failed to score more than three runs in seven of those eight losses.
Do consider the UNDER for this game based on who ends up starting for Chicago.  
Rays vs. Yankees Free Pick
The UNDER is 12-6 in this series over the last 18 meetings.
Drew Rasmussen will start for the Rays with his 5-3 record and 3.41 ERA.  He has not won since May 25.  Rasmussen surrendered seven runs (four earned) over 4 1/3 innings in Friday's loss to the Twins.  
Luis Severino is 4-1 with a 2.80 ERA for the Yankees.  Severino struck out 10 while holding the Cubs to one run in six innings on Friday.  It was a 1-1 tie when Severino departed, so he was left with his sixth no-decision in 11 starts this year.  That one had to hurt.  In 32.1 innings, Severino has allowed just 6 runs.   Tampa batters are just 7 of 46 against him. 
Take the UNDER here if 6.5 or higher.
The Yankees and Rays have two of the better bullpens in Major League Baseball. 
- Dan Shapiro, Gambling911.com