The Bengals hosting the Raiders in the 2022 NFL Playoffs should be a -4.5 favorite, according to Gambling911.com.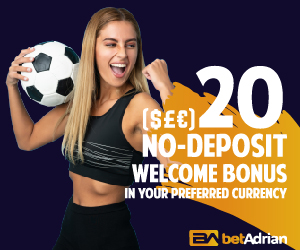 Cincinnati had the luxury of sitting and waiting on which team they would be facing in the Playoffs.  The Patriots would have to lose to Miami and Raiders win against the LA Chargers.
The Bengals had already clinched the post season but looked inclined to forget about the No. 2 seed, which they would otherwise have clinched by beating the Cleveland Browns on Sunday, which they did not.  Cincinnati was resting players in Week 18.
The Bengals are a team led by Joe Burrow (971 yards passing over the past two weeks) and Ja'Marr Chase (a rookie-record 266 receiving yards in Week 17.
"I said it in the preseason," Burrow said after beating the Chiefs. "We were talking about playoffs, and I said that if we were going to go to the playoffs, the easiest way to do that was to win the division. Everyone kind of laughed at us a little bit, but we knew what kind of team we had."
Cincinnati has not won a Playoff game in decades.
The Raiders were in with a win or tie in Sunday night's game against the Chargers. In a bizarre twist, Indianapolis losing to Jacksonville and the Steelers beating the Ravens had resulted in a scenario where both teams would enter the Playoffs with a tie Sunday night.
The Raiders headed into that game on a three-game win streak against the Cleveland Browns, Denver Broncos and Indianapolis Colts.
- Ean Lamb, Gambling911.com