Those looking to start their own online sportsbook will need to understand what makes for a successful business.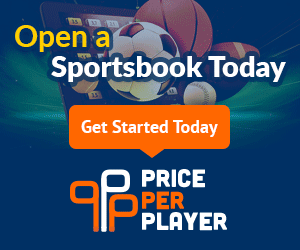 Knowledgeable about Sports Betting – How can sportsbook owners know what players want and how to profit from them? It's important to never stop learning about the business. The more you know, the more confident you will be about running your sportsbook business.  That means studying every sport on the planet and offering odds that appeal to a broad number of gamblers.
Confident, Not Arrogant – Knowing the sports betting industry is a must. Just remember that confidence is knowing your abilities and yourself and should not turn into arrogance. This is because arrogance blinds bookies owners about their weaknesses which leads to mistakes and loss in profits.
Having a Goal – Opening a sportsbook without a goal is like driving without a destination in mind. In the end, you just wasting resources ands are getting nowhere. Therefore, have plans of where you want to be 5 or 10 years from now and how to achieve them.
Getting the Resources Necessary to Become a Successful Sportsbook Operator
Now that you know the skills necessary in starting your own online sportsbook, it's time to explore the resources out there to help build on those skills.
Using an established sportsbook Pay Per Head is the Key to becoming a successful operator.
First, PPH platforms are cost efficient since they charge as low as $2 per player with a cap of $5 per player. Therefore, Bookies will save a lot of money on a monthly basis which in turn will increase their overall profits.
Second, the Pay Per Head solution is an all-in-one service. Thus, you get a complete sportsbook with a racebook, live betting, prop bets, online casino and a live dealer casino. The best part is that you also get a knowledgeable partner with several decades of experience to help you succeed.
- Gilbert Horowitz, Gambling911.com