Charge It promises early payout odds of $1600 on a $100 bet should he go on to win this year's Kentucky Derby.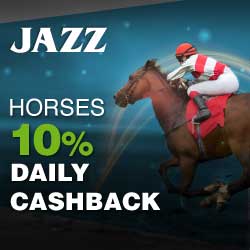 The Whisper Hill Farm LLC owned colt is trained by Todd A. Pletcher.  
Dave Bontempo of The Lines calls Charge It "lightly raced and an exciting colt". 
He adds: "Charge It lost a thrilling stretch duel and followed that up with a victory. In this Florida Derby, bettors backed the horse because he's trained by Todd Pletcher, who has six Florida Derby victories — the most ever. Charge It ran hard and captured second just before the wire. That surge may be his major story if he runs well in the Kentucky Derby."
"Super pleased with the effort," Pletcher said following that race. "To get a real education in a race like that was very encouraging. He got a little green down the lane. He kind of drifted in behind [White Abarrio] and felt like if he could have just run straight that last 100 yards, he was going to be right there. But I thought it was a huge effort, considering everything. Overcame some adversity, took some dirt, and did a lot of things right. Just didn't quite polish it off."
Said jockey Luis Saez, "He was a little bit everywhere at the top of the stretch, but, man, he has so much talent. I think he got a good education from this race. He's going to be a nice horse."
Charge It's 2022 Kentucky Derby payout odds were likely to change after the post position determination.
- Don Shapiro, Gambling911.com